This post is sponsored by James Avery.  Thoughts and opinions are my own.
Last year my husband and I celebrated 10 years of marriage.  The years have flown by.  We met each other in an unlikely fashion almost 13 years ago.  In case you missed the story, I was out with another guy when we met.  I truly believe it was fate because who meets the love of their life while being out with someone else.  I recently took a shopping trip to my local James Avery store to pick out some pieces for Valentine's Day that represent when I knew Mister was the one.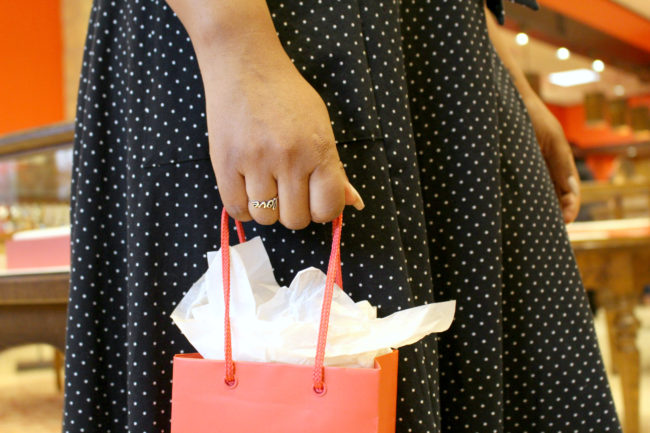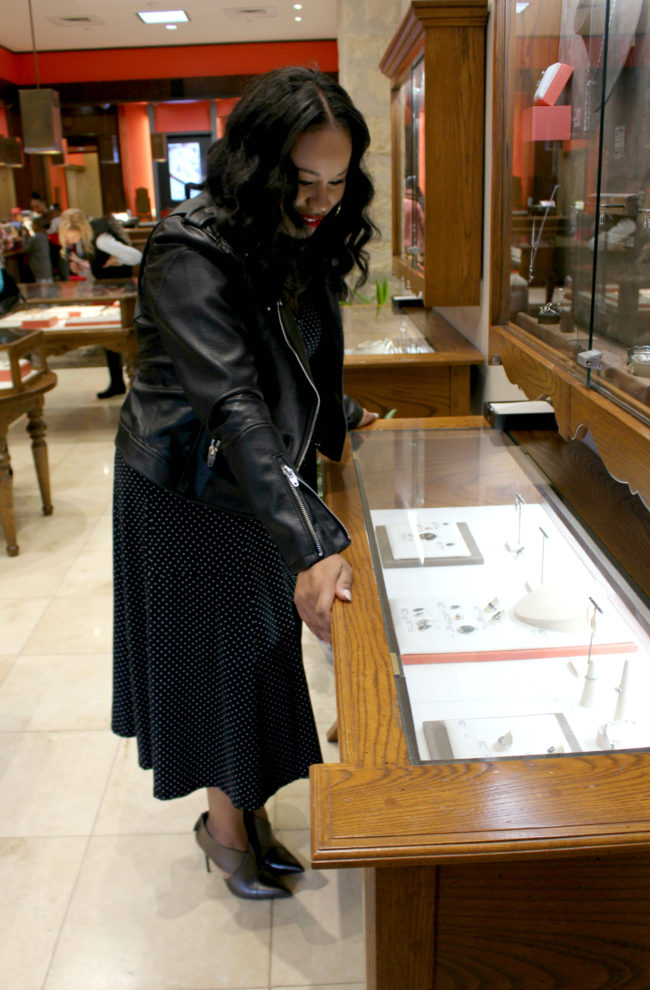 I recently paid a visit to James Avery at the Forum to pick out some Valentine's Day pieces.  The James Avery store is full of beautiful artesian pieces that symbolize special moments in your life.  I was immediately attracted to the butterflies at James Avery.  I picked out a few items that reminded me of when I knew my husband was the one.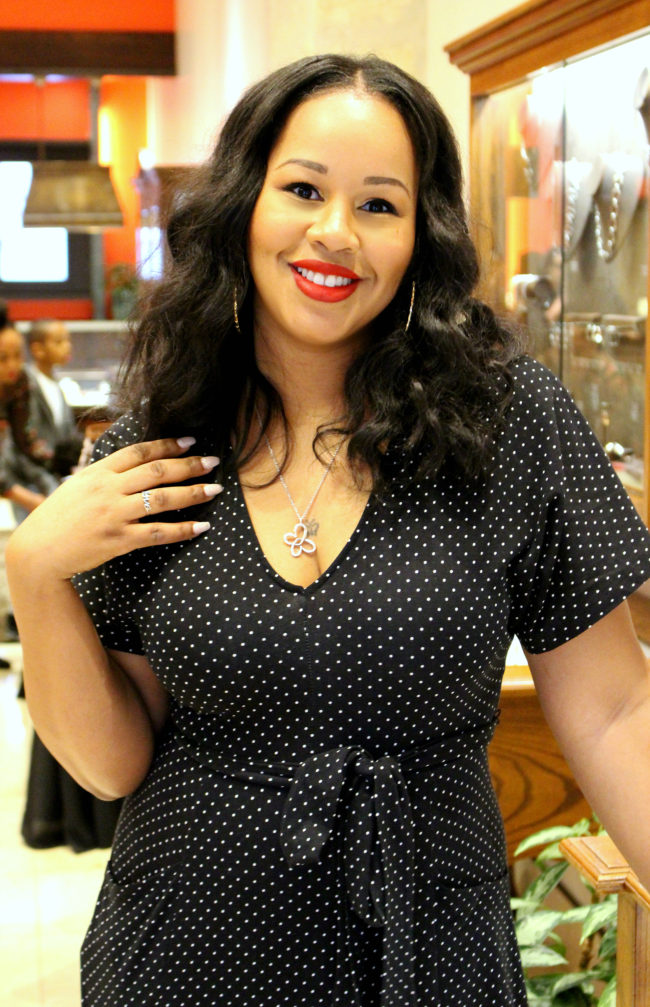 After our first encounter, I knew there was something different about Mister.   He was confident, fine and a gentleman.  I was 26 at the time so the gentleman part was new to me.  At the end of the night, he walked me to another man's car and opened the door for me. I was so impressed.  The next day at lunch with a girlfriend I told her I met a guy last night and I thought he was going to be my husband.  Mind you, I just met him and didn't know anything about him but that he was going to be my future husband.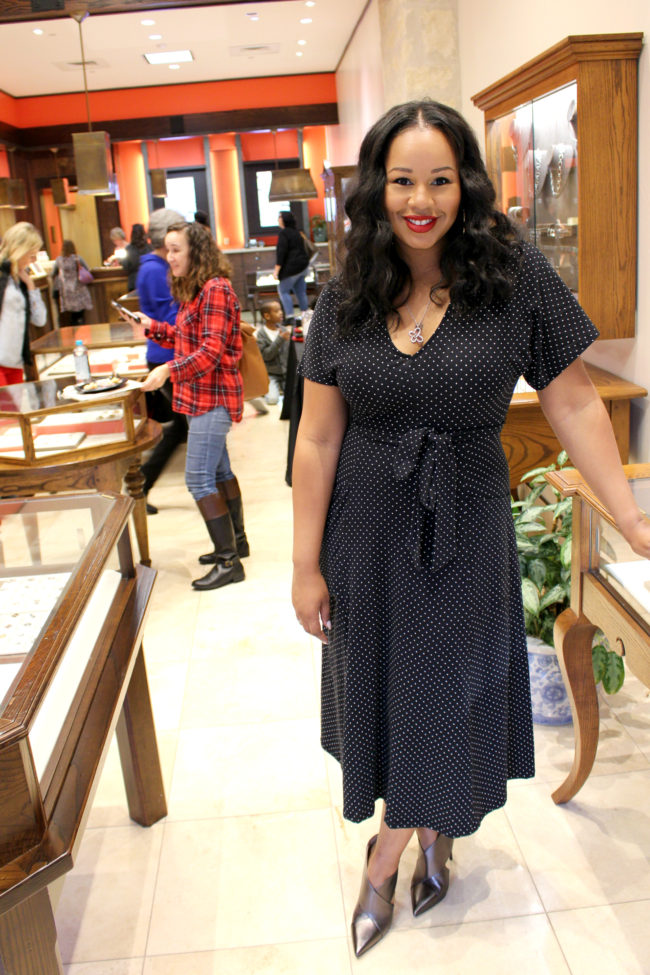 Once we went on our first official date I was smitten.  He gave me butterflies.  Everything was perfect!  Then I freaked out.  I keep asking myself and sometimes him, why was this so perfect?  What's the catch?  His response was "You deserve to be loved like this".  He might as well have proposed right then because that broke me all the way down.  It was confirmed, he was THE ONE.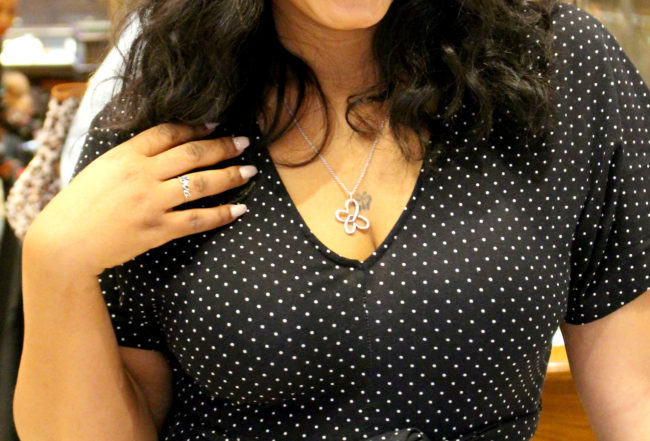 Fast forward ten years and he still gives me butterflies to this day.  I picked up this beautiful butterfly necklace and script love ring reminds me of the feeling I felt when we first met.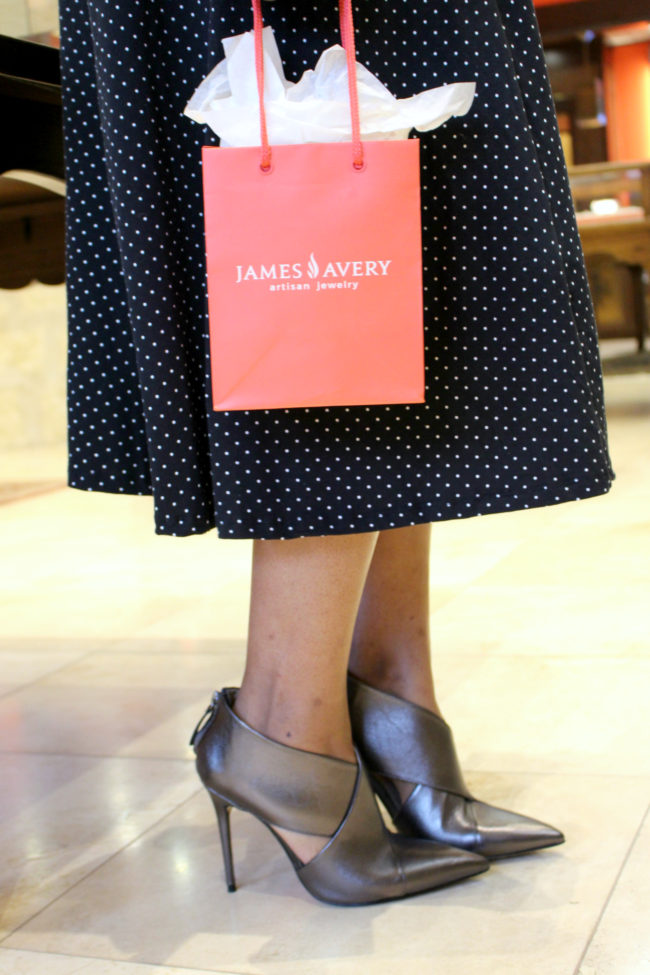 I love that James Avery has a beautiful piece for all life's beautiful moments.  Love is so precious and I feel it should be said and shared often.  Love comes in many forms and they all should be celebrated.  Whether it's a spouse, a family member, friend or a child we all have a story of love. You can shop James Avery (HERE) or in stores to pick out a beautiful piece that tells your love story.
What's your love story?  Share your story in the comments and click HERE to find that perfect James Avery piece for your love story.