As a child, I never had the luxury of going on a vacation.  My mom was busy working hard to take care of me and our funds were limited.  I never even went to a relative's home for the summer.  I remember being so jealous when my friends would come back to school from summer break sharing stories of going to Atlanta or Florida with family in the summers.  I always told myself that when I became a parent, I would do my best to make sure my kids had vacation and travel memories.  Since it's Peyton's spring break week, we decided to take a short trip to Jekyll Island on Georgia's Atlantic coast.   Here are a few pics from our 1st day at the beach.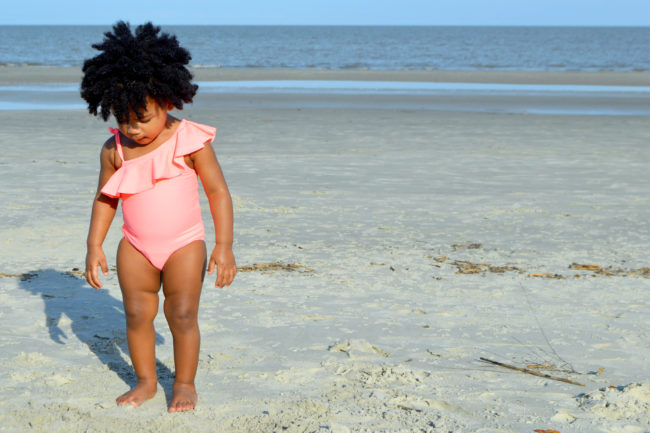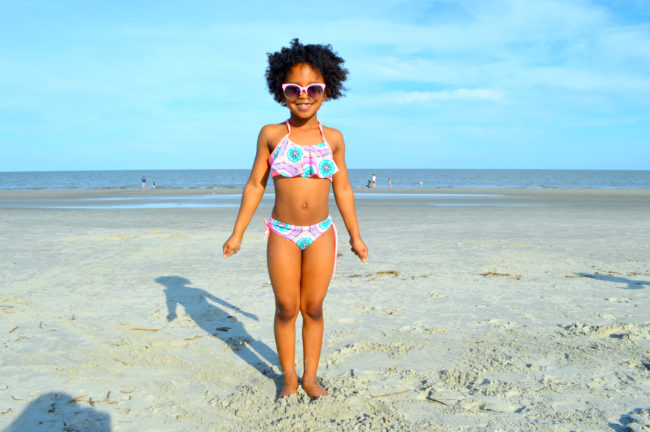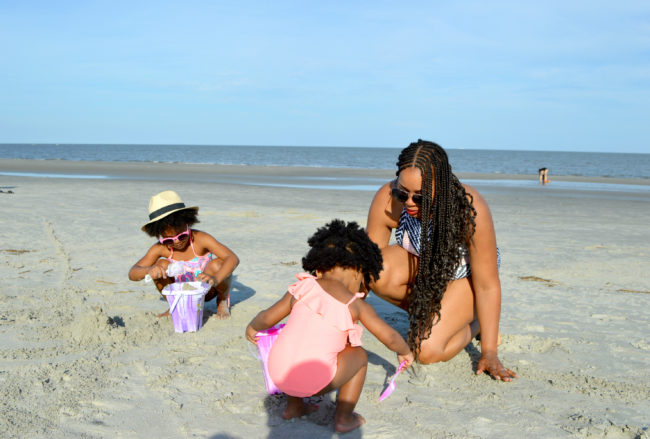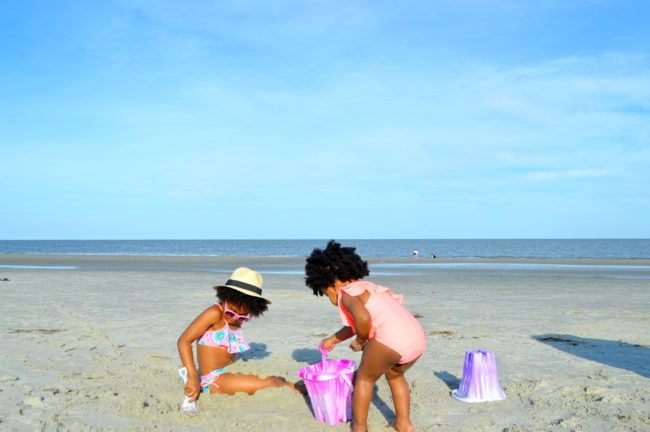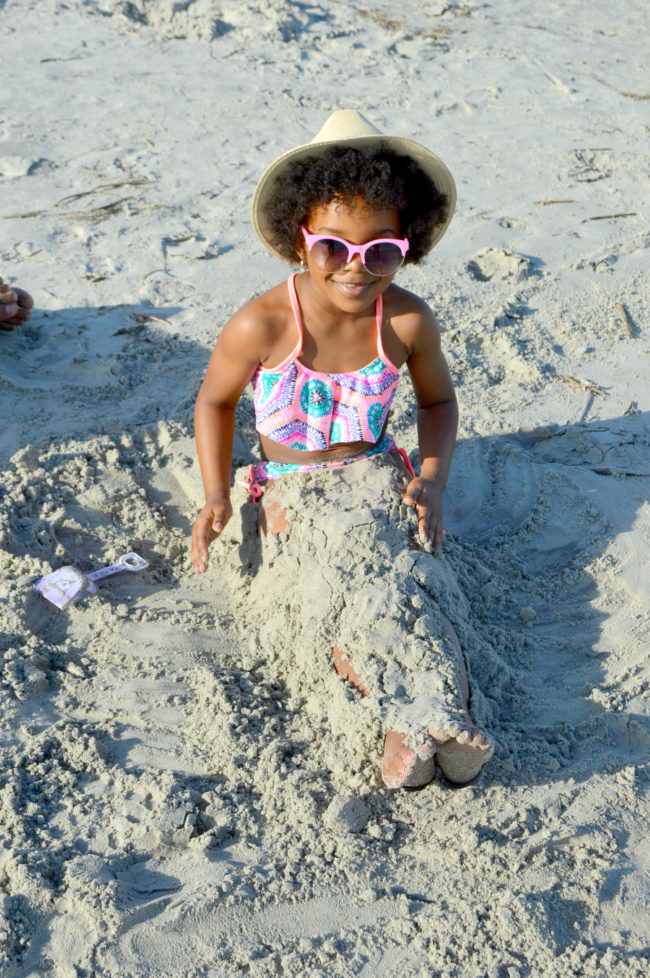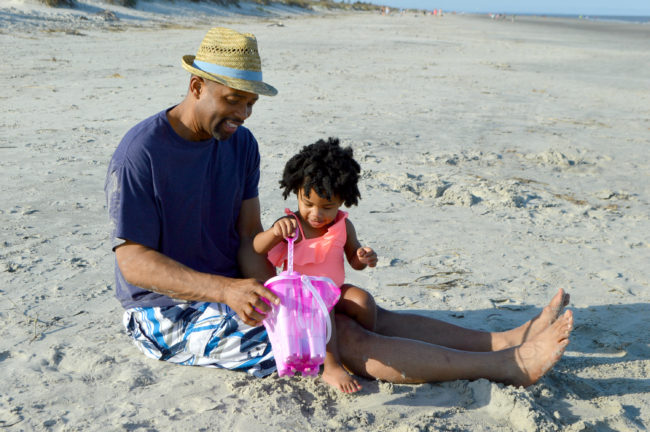 Girls swimwear and accessories c/o FabKids
At first, Harper wasn't feeling the sand.  It didn't take long for her to get used to it and start building her own sand castle.  Peyton, on the other hand, is a beach bae alumni.  She knows everything, except for how to swim.  That's on our to-do list for this summer. Our short vacation is coming to an end but we've enjoyed the getaway thanks to the Jekyll Island Club Hotel.  I'll share more details on our hotel and about Jekyll Island soon.
How often do you take trips or vacations with your family?