Happy Love Week! I may have made that up, but why not celebrate love all week. I'm not just talking about love from a significant other, but the love of family, friends and most importantly yourself. There is so much negativity and hate in the world, the only way to move past it is with love.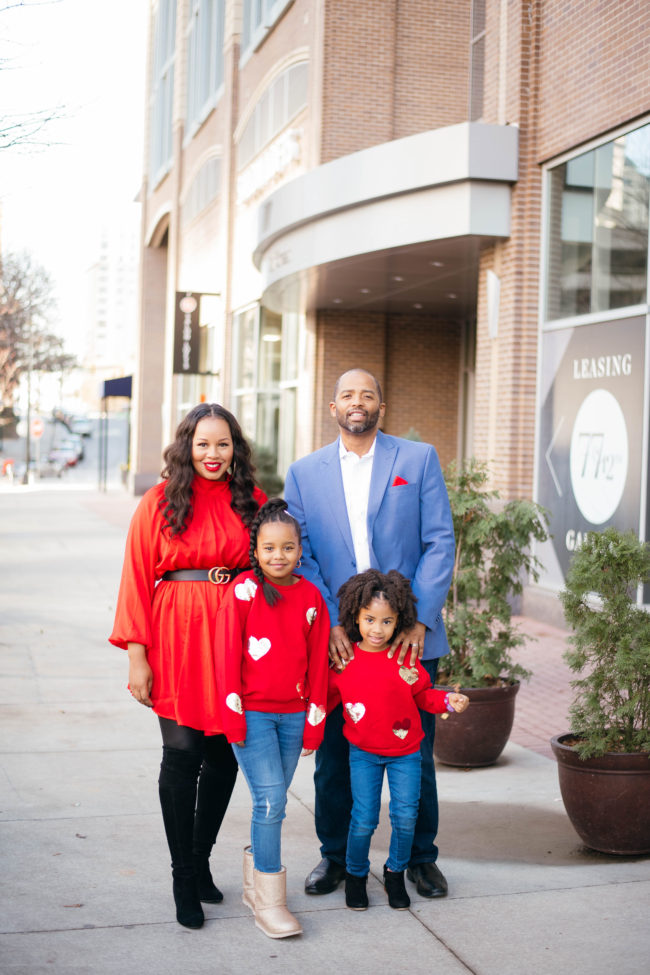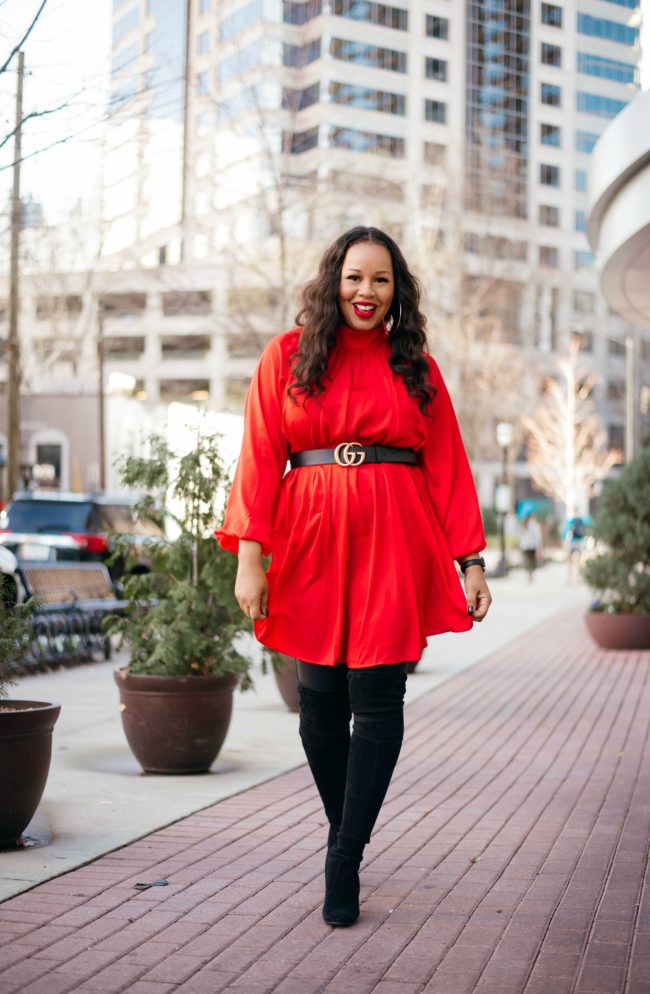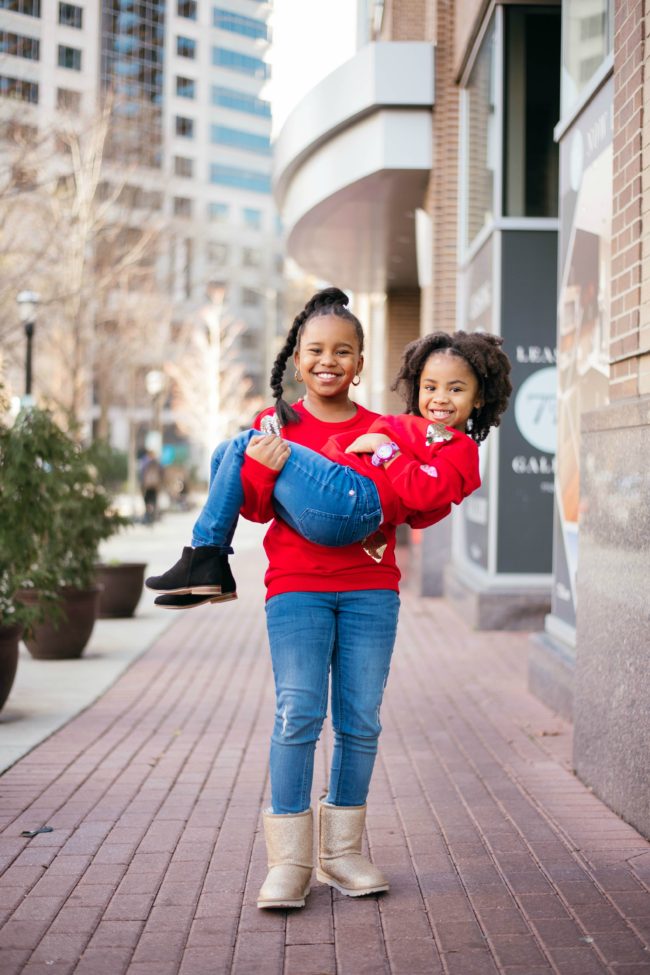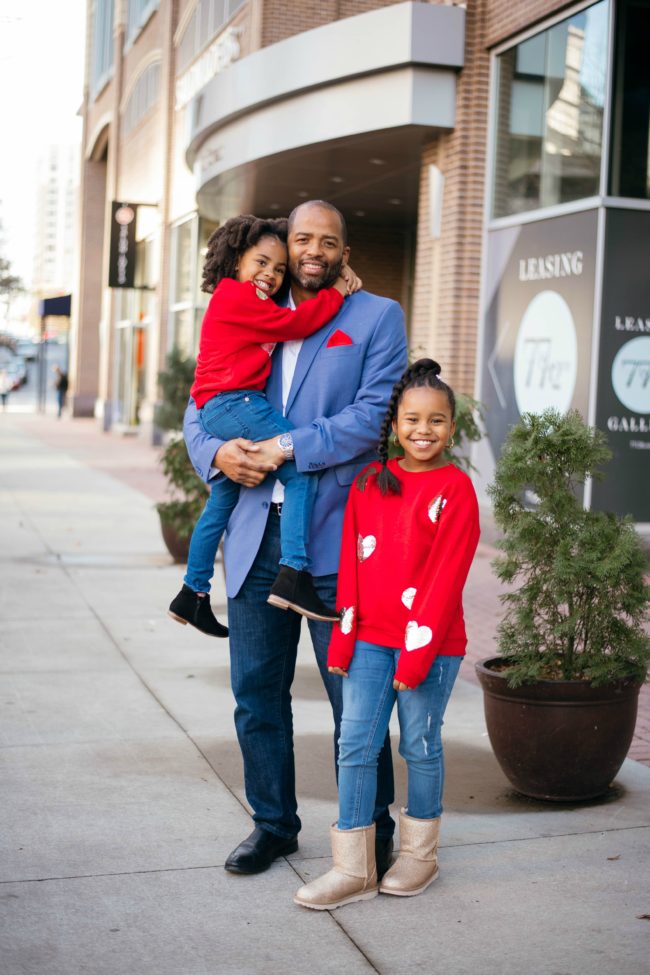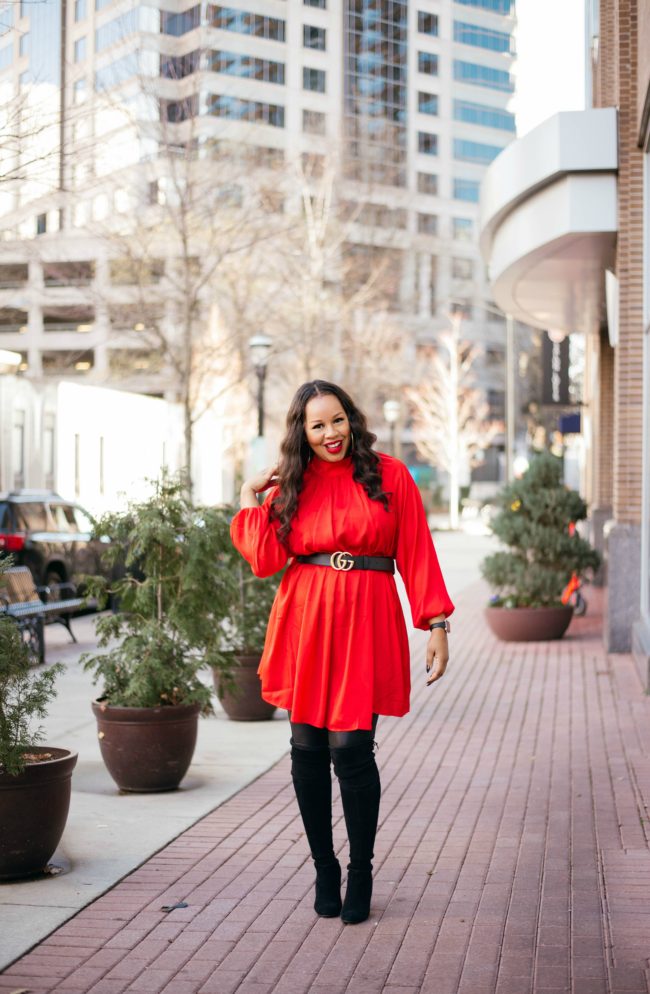 Trina: Dress, H&M | Boots, Stuart Weitzman | Belt, Gucci
Peyton: Sweatshirt, H&M | Jeans, Justice | Boots, Uggs via Ross
Harper: Sweatshirt, H&M | Jeans, Walmart | Boots, Target
My family is my physical heart. They make me a better person and motivate me to go hard. On occasion… they let me know how much they appreciate me.
My number one priority is to make sure my girls know that they are loved and making sure they love themselves. I'll talk more about self-love later this week. I found an amazing post with tips on learning to love yourself.