Happy November! Depending where you live you're probably already digging out your scarves. As much as I love the Summer, the season for scarves always gets me excited! Unfortunately, the A is still reaching the 90's. I'm still determined to rock my scarves. I found 12 fresh and cute ways to wear scarves this fall and winter.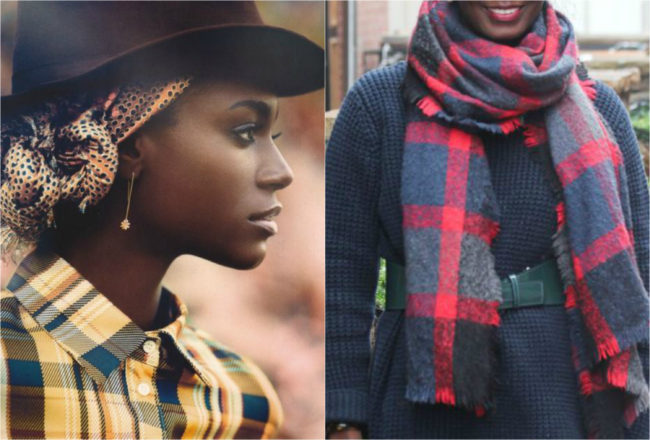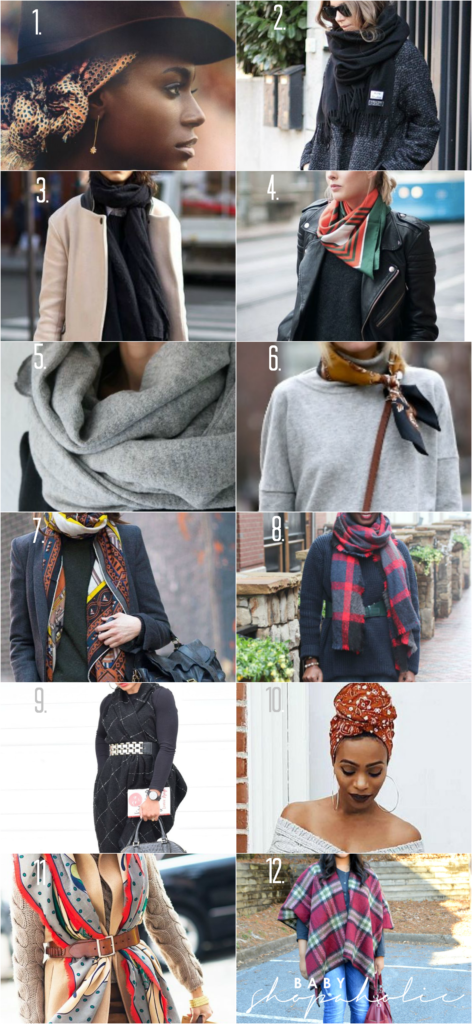 Under a hat | 2. Doubled up | 3. Let it hang | 4. Bandana | 5. Infinity | 6. Neck tie | 7. Patterned | 8. Blanket scarf | 9. Vest | 10. Head wrap | 11. Belted | 12. Poncho
I love every single one of these scarf looks. I'm really digging the neck tie look. You may see me in that soon. What's your favorite way to wear a scarves? Which look are you interested in trying?
Images via Pinterest, Unlikely Martha and Chic Stay at Home Mom.