As a little girl, I played outside from sun up to sun down.  If I got in trouble and couldn't play outside, it was like my world was over.  Times have changed.  Our kids are in house, playing with electronics and watching TV all day.  Especially little girls.  We don't let them run and play like the boys do.  It's time for use to make a change for our little girls.  Play Like A Girl!®, a nonprofit organization committed to raising awareness about the importance of physical activity in the lives of girls, is launching their #BringBackPlay campaign.  I'm excited that Peyton is one of the mini ambassadors of this mission.  
Today, more than 12.5 million American girls are overweight or obese. Millions more are physically inactive and missing out on sports which have been shown to contribute to higher test scores, less risky behaviors, increased likelihood of college attendance, higher earnings potential and reduced risk of chronic disease.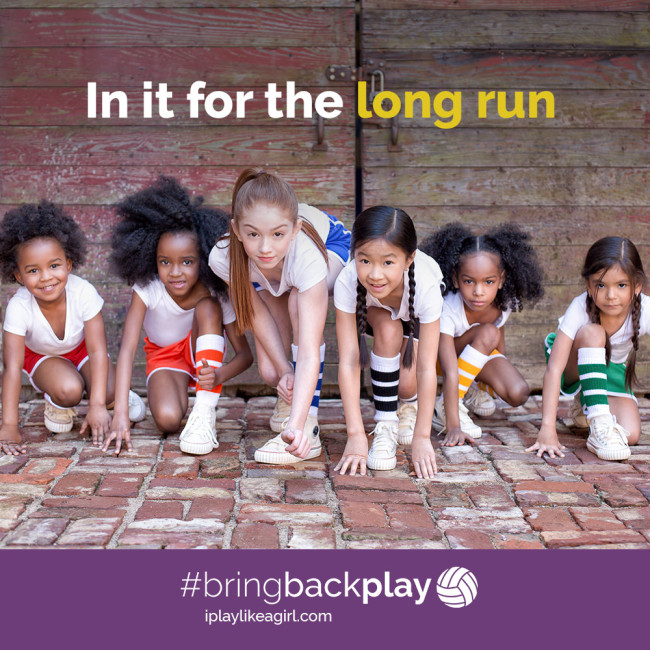 Play Like A Girl's  mission is to inspire girls everywhere to live happier and healthier by promoting physical activity as a path to lifelong success.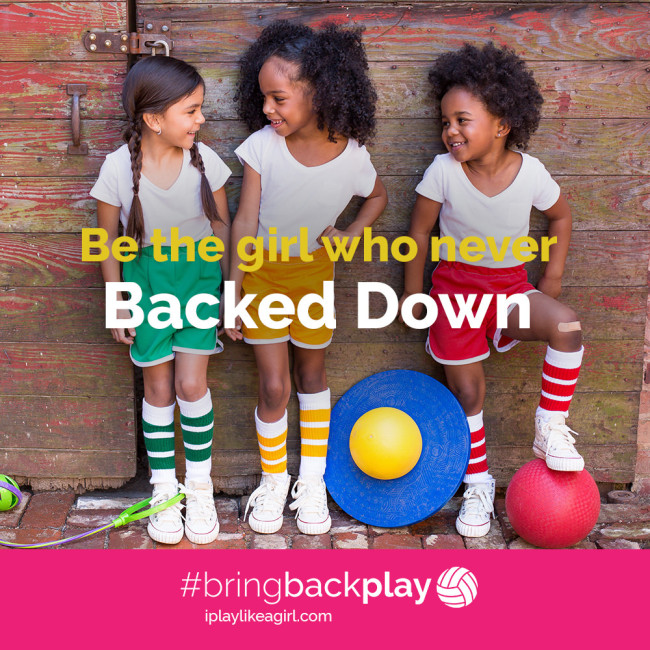 Play Like A Girl!® leverages the collective power of women to unify and deliver the early positive experiences girls need to develop a lasting passion for active play, physical activity and sports.
As much as I would like to stay in the house with the A/C on high this summer, I know it's important for Peyton to get out and be active.  I just purchased her a pair of skates and signed her up for dance and gymnastics for the summer.  What are you doing to #BringBackPlay?  What was your favorite childhood game to play?  We would love if you can help spread the word, share, pin etc. about Play Like A Girl!® to help encourage others to #BringBackPlay.  To learn more about Play Like A Girl!® click HERE.  Follow Play Like A Girl!® on Instagram, Twitter, and Facebook.