How about those Eagles!  I was rooting for anyone against the New England.  I'm over them.  I'm also over winter.  Why is it that always halfway through the season we're ready for it to be over.  It seems as though it will be sticking around little longer so we're going to make the best of it in our winter white (faux) furs.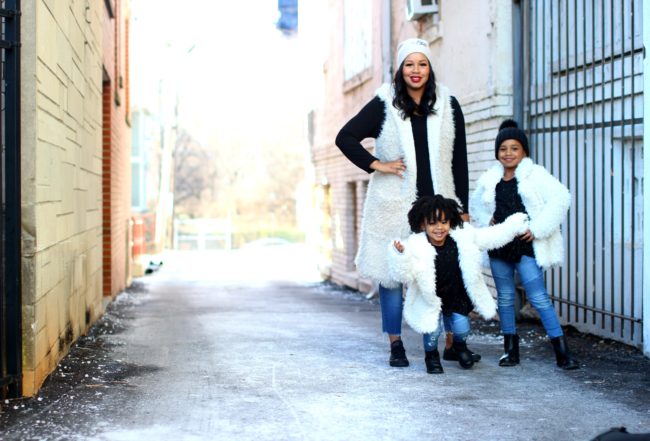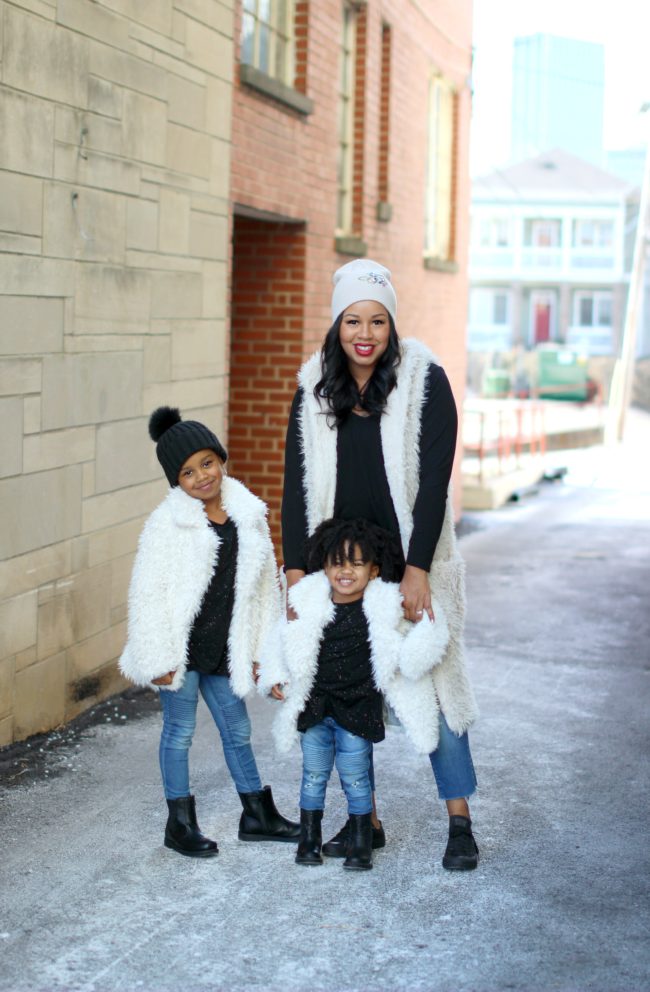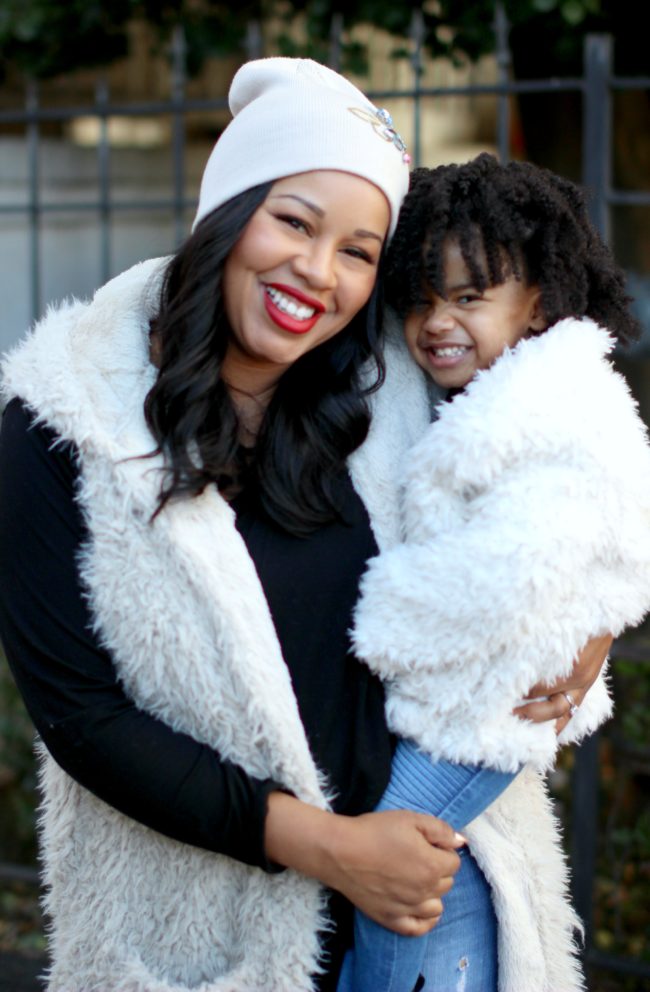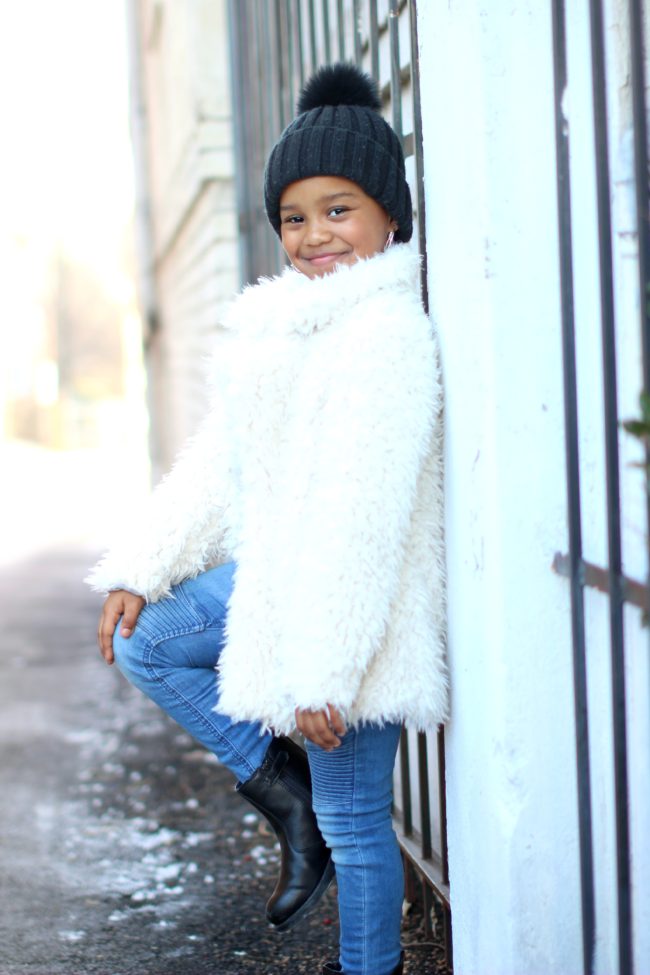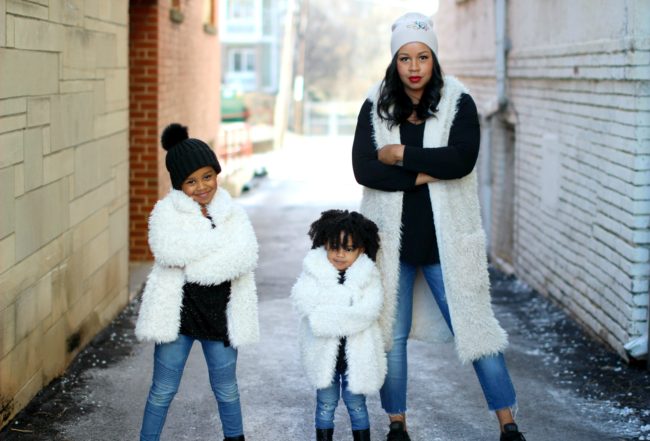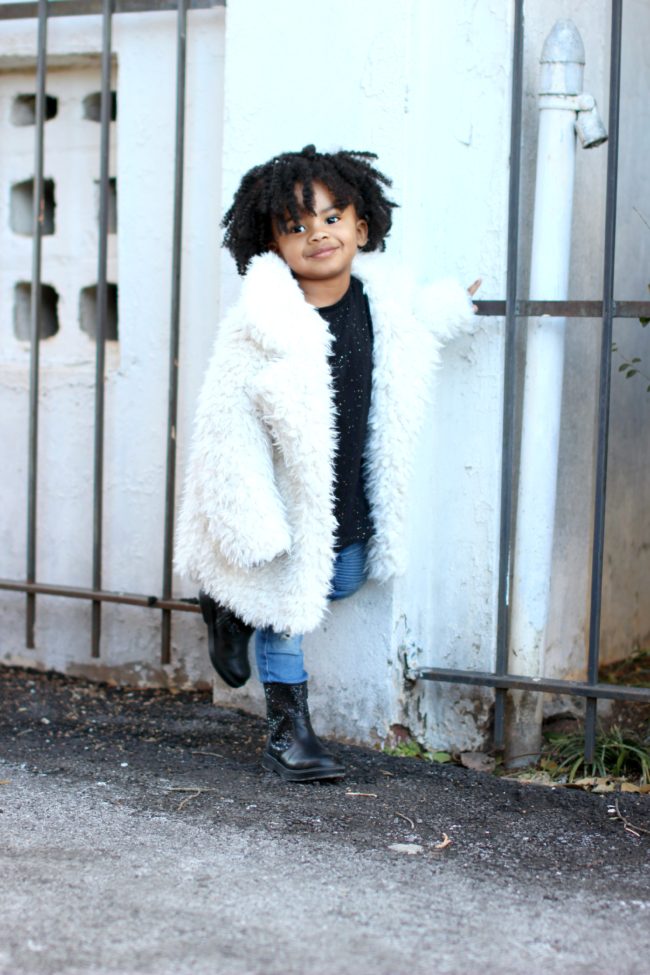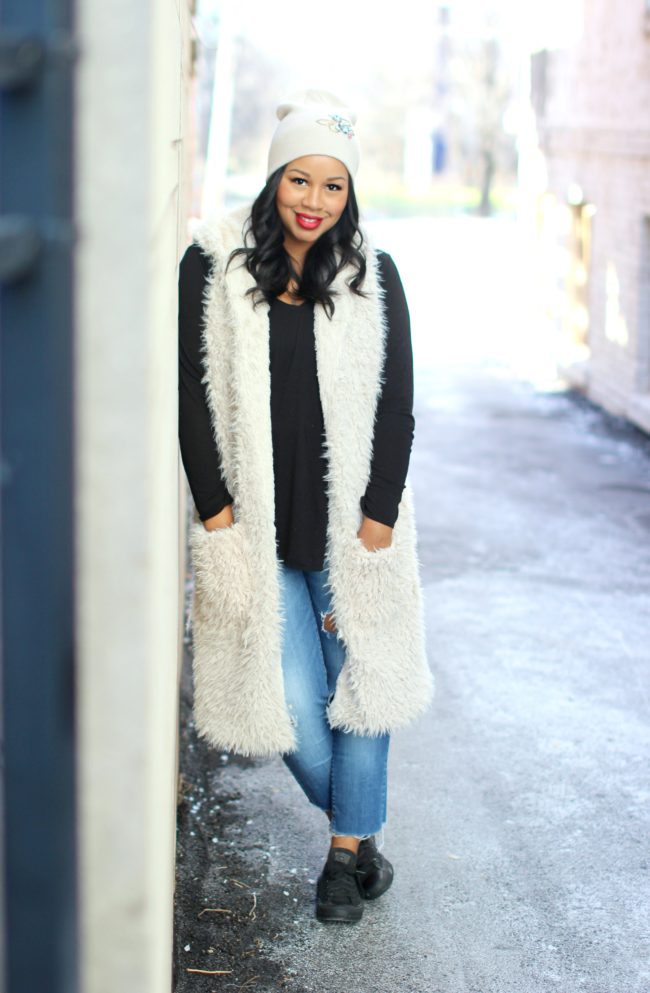 Peyton and Harper: Coat c/o FabKids | Shirts, Gymboree | Jeans
Trina: Vest, Catchy Girl Boutique | Shirt, Old Navy | Hat, JCP | Shoes, Converse All-Stars
Can you tell that the girls and I are enjoying these mommy and me photo shoots?  Harper started coming up with her own poses. I'm glad she's finally on board.
I'm already planning for spring looks for me and the girls.  Are you already plotting for your spring style?  What are some of your favorite trends you're looking forward to sporting this spring?