This post is sponsored by Dr. Miracle's.  Thoughts and opinions are my own.
I'm still on a high from the Dr. Miracle's Feelin Myself Weekend during the ATL stop for OTRII just a couple of weeks ago.   Dr. Miracle's pulled out all the stops for 3 lucky winners and their guests for an action-packed Bey & Jay weekend.  During that weekend I had the opportunity to host an amazing conversation over a VIP dinner by Chef Shaw Osbey.  We talked about our healthy hair journeys as well as self-care.  I wanted to continue the healthy hair conversation online and share my favorite Dr. Miracle's products as well as new additions to their collection.  Check out what's in my bag.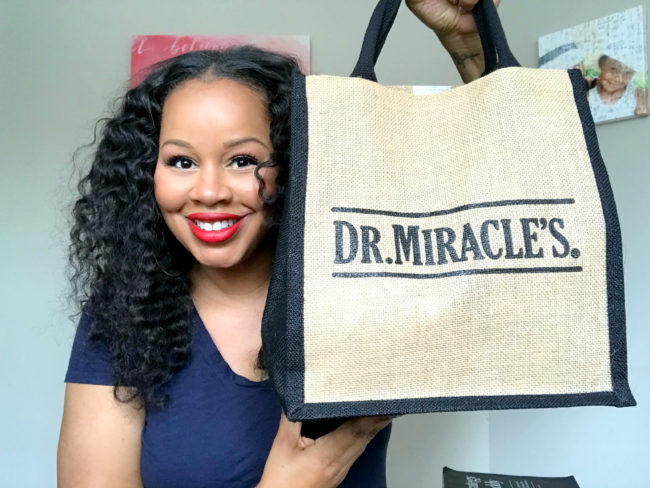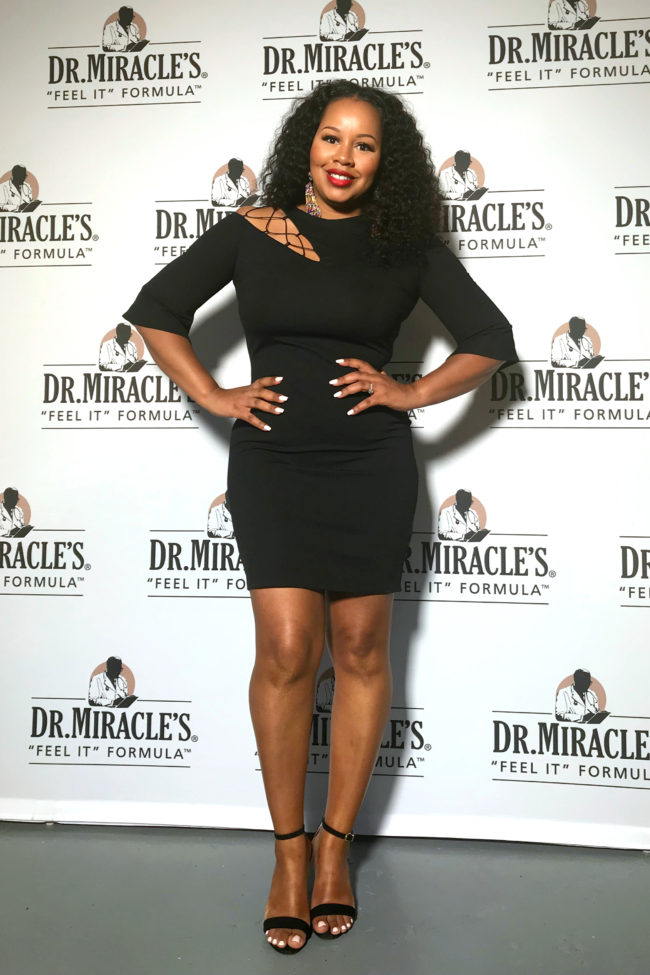 Here I am "Feelin' Myself" during the Dr. Mircale's Weeekend.
Watch the video below as I go through my  Dr. Miracle's bag of goodies.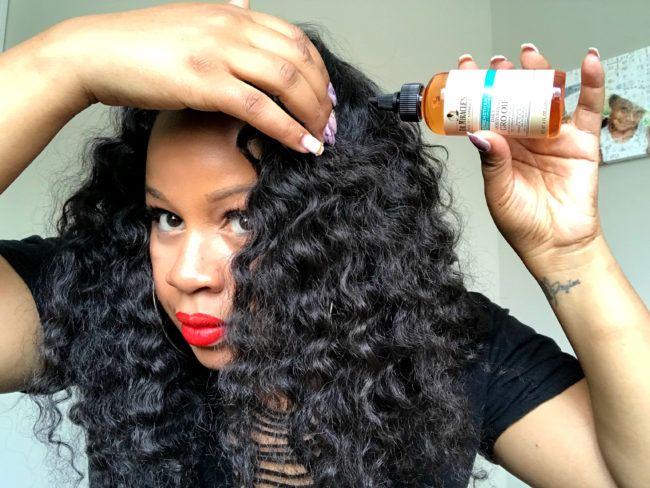 Using the Dr. Miracle's Daily Moisturizing Gro Oil for nourishing and sealing in moisture.  Perfect for getting in the hard to reach areas.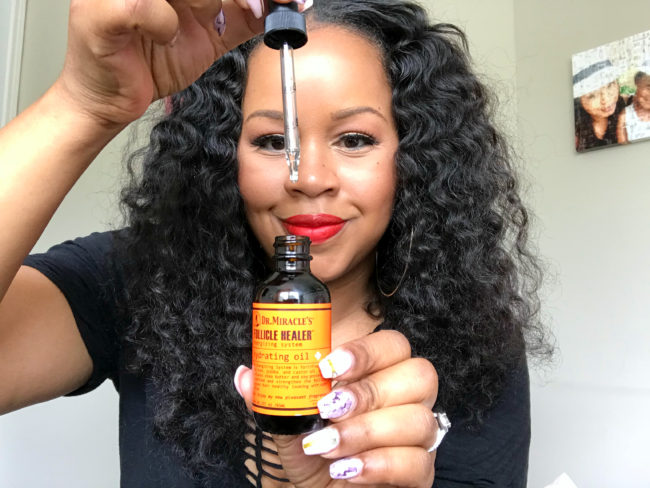 Dr. Miracle's Follicle Healer to Hydrating Oil is a super intensive daily treatment for waking up your dead hair follicles.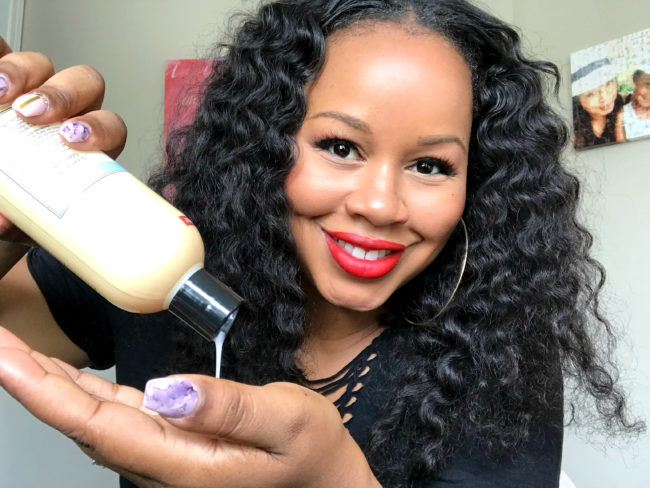 Dr. Miracle's Sulfate Free Conditioning Shampoo provides instant detangling, hydration and nourishment dry, thirsty hair.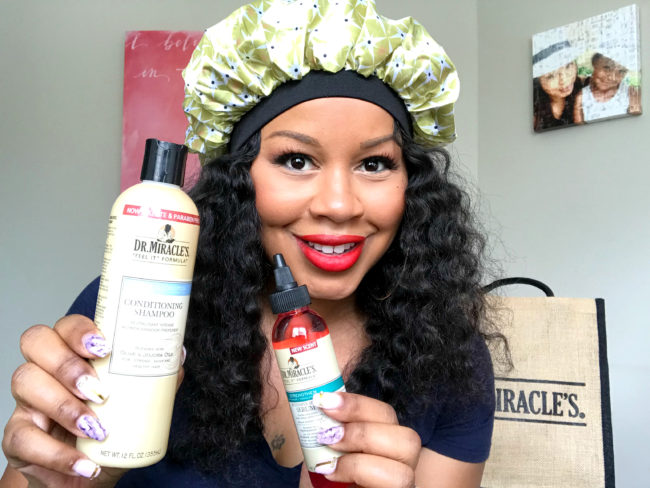 I love that Dr. Mircale's collection is continuing to grow with great products to compliment your current hair care routine with nourishing ingredients and pushing the message of healthy hair.  I've been natural for over 8 years (ten if you include the years I only relaxed my edges).  I may be a protective style queen but I've always loved trying new products and learning more about what my hair can do.  Early in the natural hair movement, it was all about getting the perfect twist out taking care of your scalp.  I'm glad that Dr. Miracle's is taking the conversation back to what's important, healthy hair.
I hope you enjoyed learning more about Dr. Mircale's.  You can get more detailed info on their product line HERE.  Follow them at @drmiracles on IG to keep up the healthy hair movement and giveaways.
What's your favorite Dr. Miracle's product?