I love going to weddings and witnessing unions.  Most of the weddings that I've attended, I've been a bridesmaid.  This year my oldest nephew is getting married and I get to attend as a guest.  That means I need to find something to wear.  After going through my closet, nothing I own (or can fit) says wedding.  I only have a couple of weeks to find something cute to wear.  Just in case you were in the same boat as me I thought I would share some dresses that have caught my eye.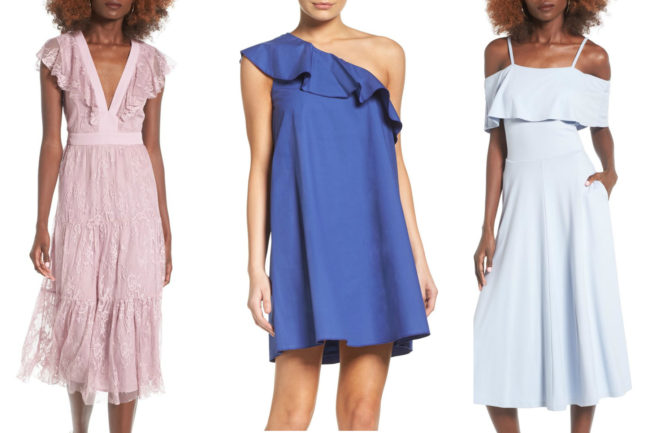 1.  |  2.  |  3.  |  4.  |  5.  |  6.  |  7.  |  8.  |  9.  | 10.
I found so many cute dresses but I still don't have a clue one which one to get.  I'm leaning towards number 6 and 7.  I'll make a decision this weekend.  Which one would you wear to a wedding?