I'm on a roll guys! I updated Peyton's closet HERE a few weeks ago but her closet was in shambles. It wasn't really all her fault, because some of the stuff I threw in there to just get it out of the way. We re-did all the closets when we bought this house 5 years ago but we only did half of Peyton's closet. One side was just shelves so we just left them for her toys and games. Those old shelves started coming off the wall looking a mess. She also doesn't play with toys anymore… so she says. I took advantage of the Container Store sale and drive-up pick up service to finish out her walk-in closet. Check it out!
By the way, this is not sponsored. I wish it was : ).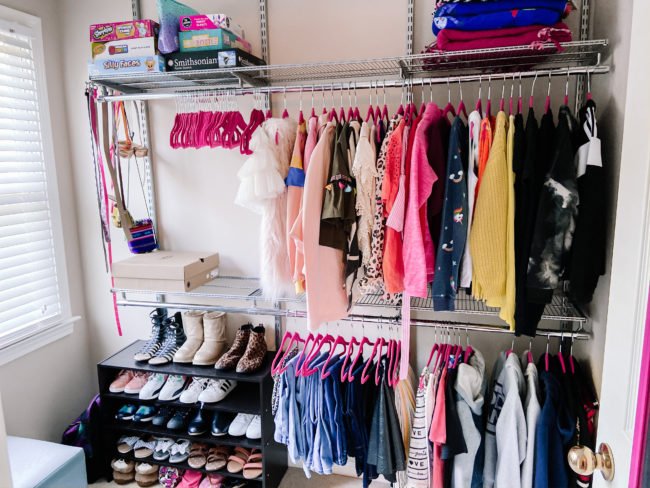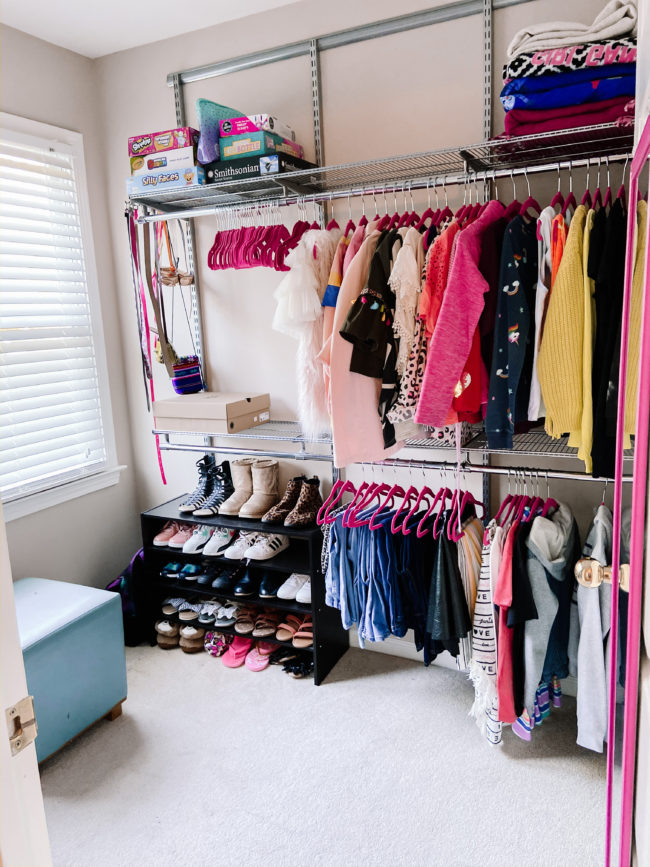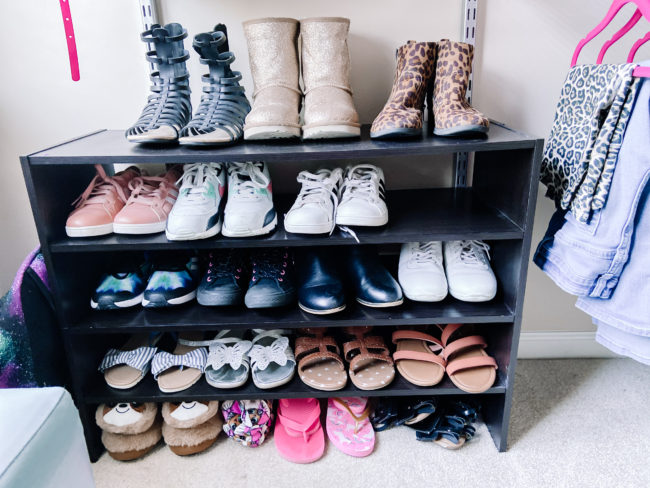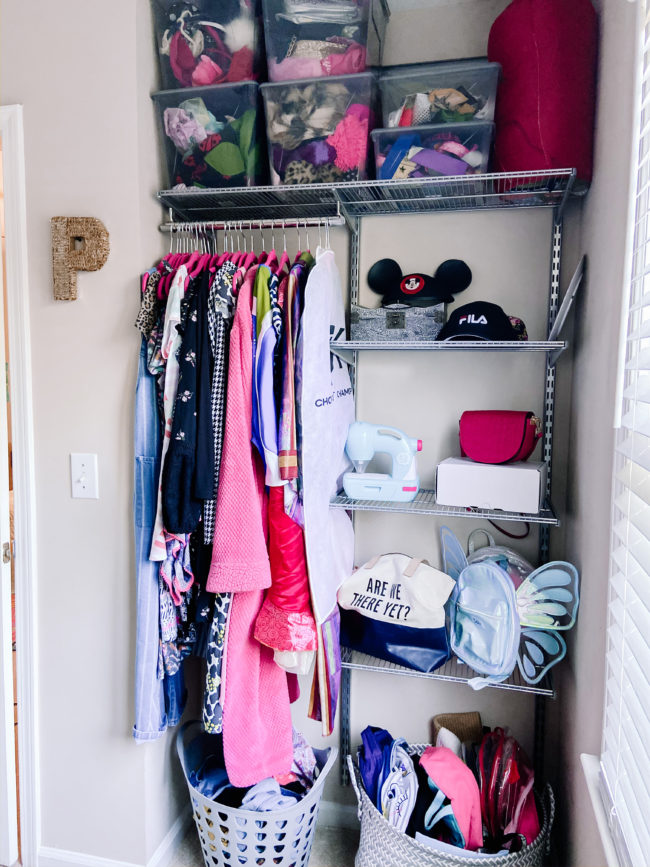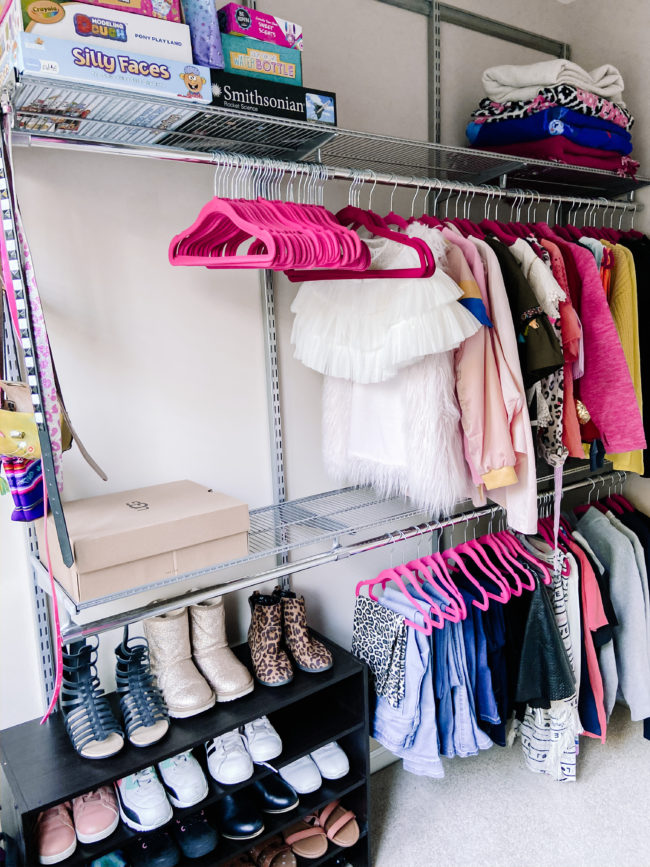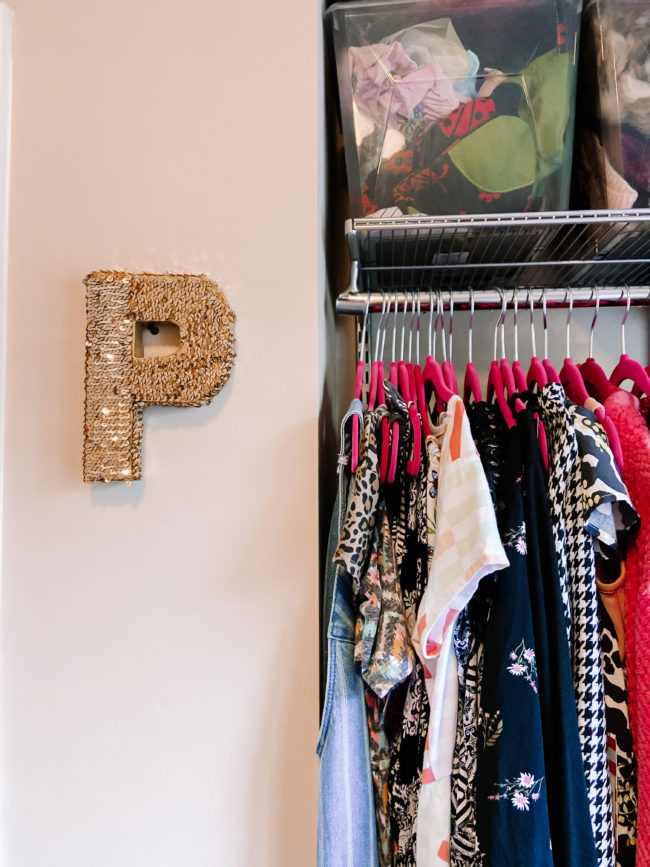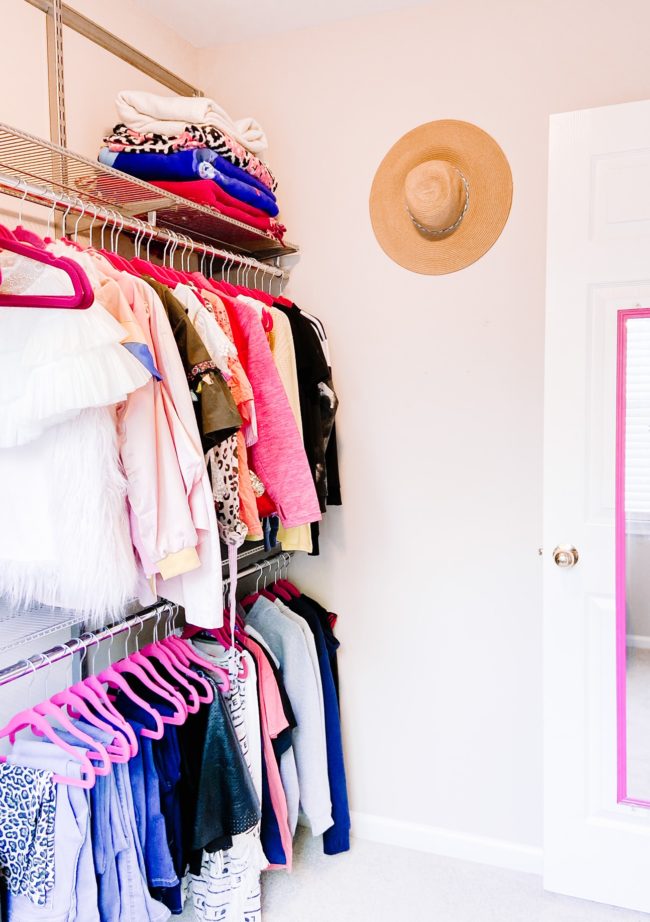 Elfa Closet System, The Container Store | Hangers, Walmart (kids)| Door Mirror, Target | Containers, Target | Laundry basket, Aldi | Gray & white basket, Target | Shoe shelf, Target
Peyton has the best closet in the house! I mess with her all the time telling her I'm going to move in.
I cleaned it out so good that it looks empty! Now on to Harper's wall closet since most of the clothes I took out of Peyton's closet will go to her.