I'm patiently waiting for my baby girls arrival.  Just one week to go!  I can't say that I feel like this pregnancy went by fast.  Maybe because these last 8 weeks have felt like they've been crawling by.  I can say that I am ready!  Nursery is done (HERE), house clean, hospital bag packed and my mother arrived last night!  The last major task for Harper was to redo her closet.  All the closets in our new home were original to the house and falling a part.  Harper's closet was the last one on the list.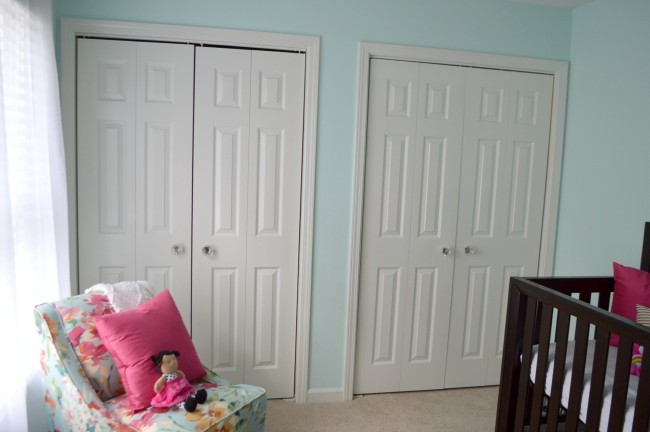 The closet was a hot mess before.  Racks were falling out the wall. There are two doors but it's all connected.  Not sure what was the point of putting that little wall in the middle. To spruce up the doors, I changed out the knobs with over sized "crystal" knobs.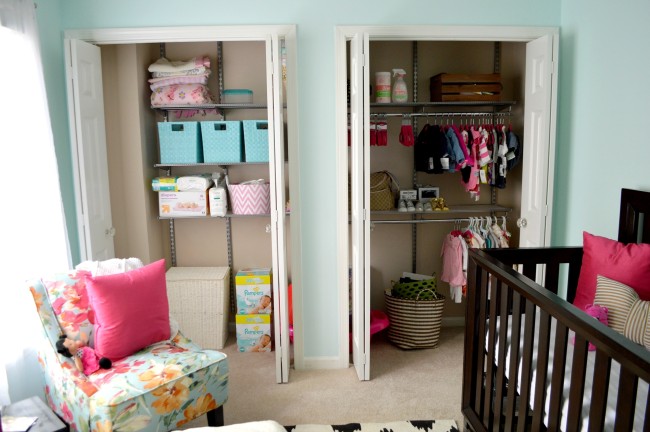 After mister finished installing the closet and cleaned up, I loaded it up.  I put clothing on the right and baby care items on the left.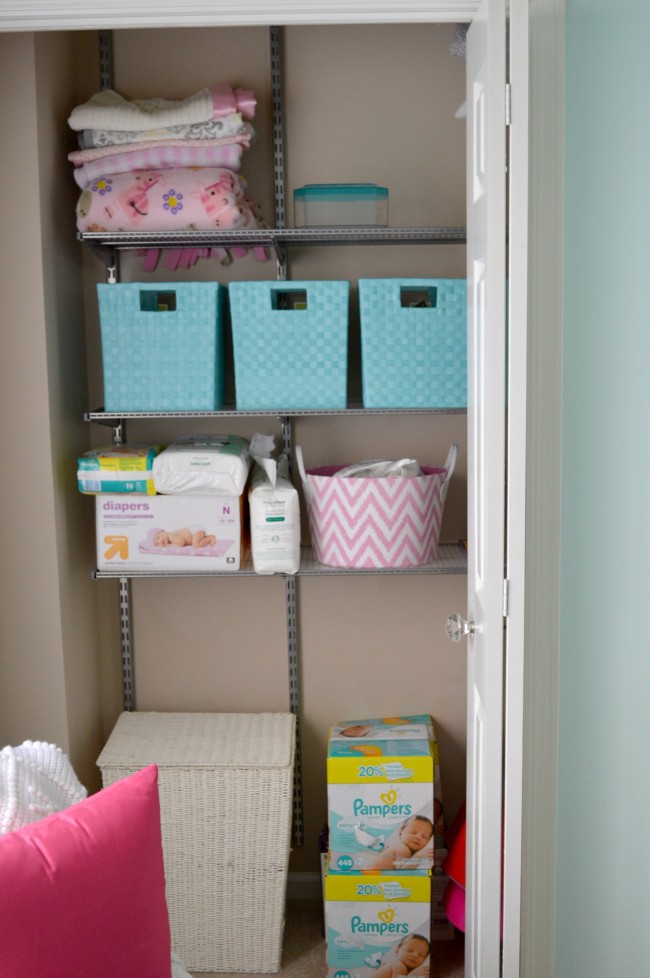 Closet from The Container Store and Teal baskets are from Target.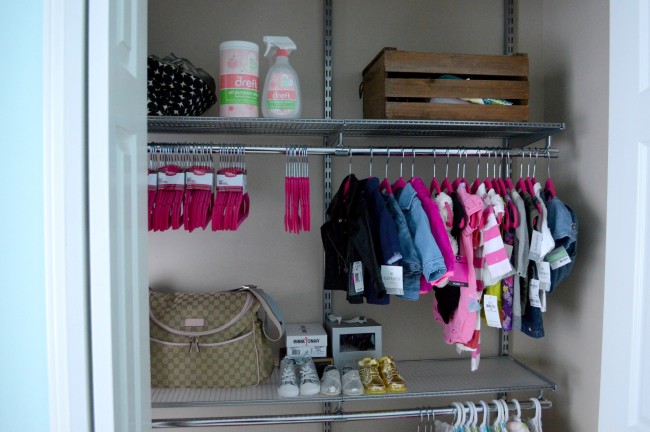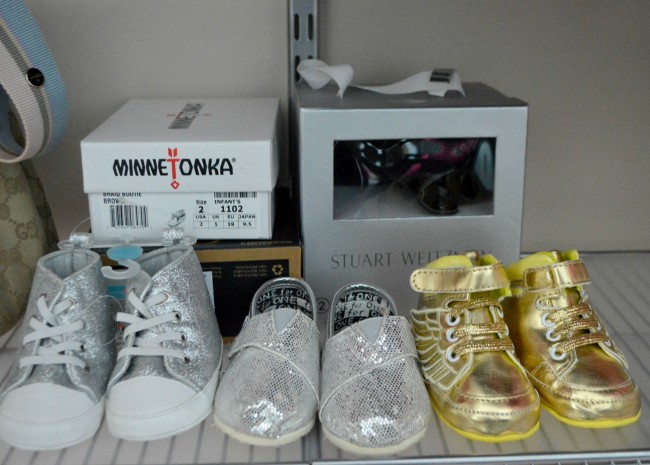 Here is a little peek at Harper's shoe game!  I can't wait to get little mama dressed up!
I really think Harper needs more clothes but I'll wait for her to get here to buy more.  Most of her clothes are folded in her drawers.  I like to keep the clothes and baby care separated.   I put all of Harper's blanks, diapers, wipes and toys on the left.  Harper will be able to grow into this closet.  I graduated college before I got a closet even close to this.
I'm so in love with Harper's room.  I can't wait for her to move in.