Thank you for all the birthday wishes for Harper.  Just like me, a lot of you expressed how fast this first year went.  We spent the weekend celebrating Harper's first birthday with a Luau party!  If you're not following me on Snapchat you missed out on the party of the year!  I think both the kids and parents had a great time.  I'll share the luau party details soon but first, we need to get into the outfits!  Of course I went all out and had custom tropical outfits made by King and Lola for both Harper and Peyton.  These may have been the cutest outfits I've ever seen.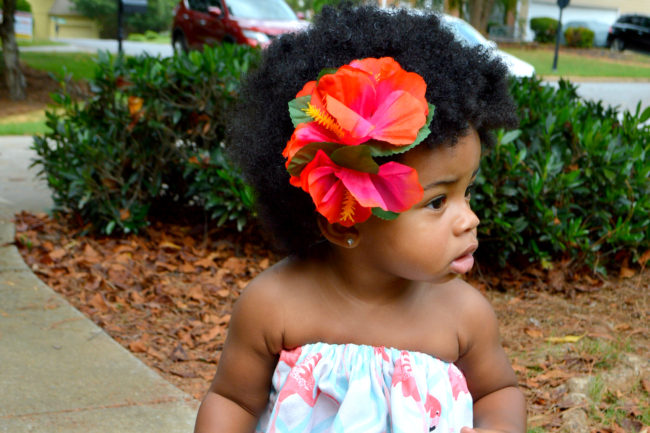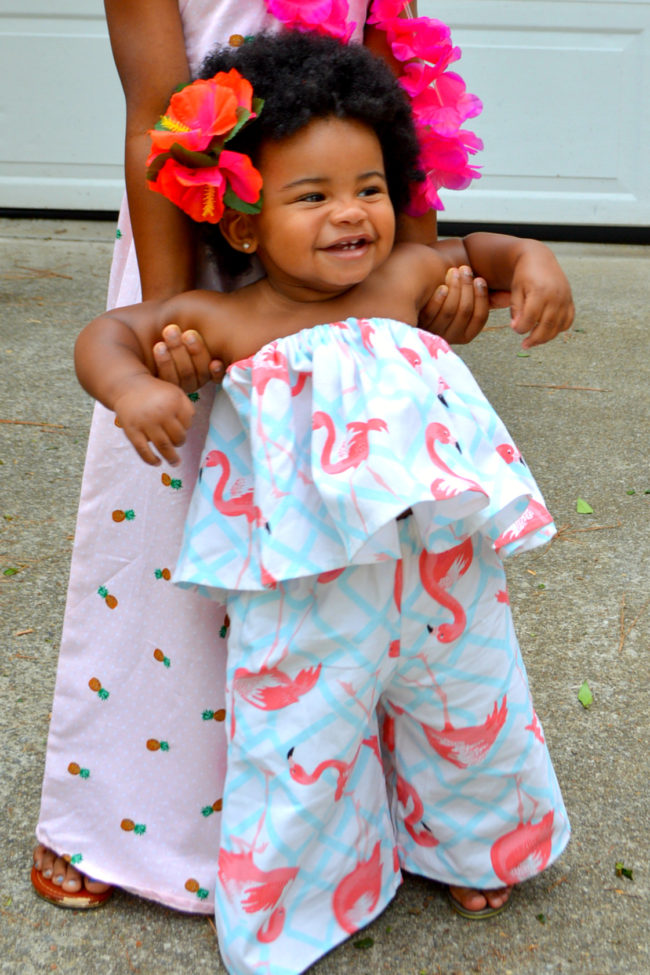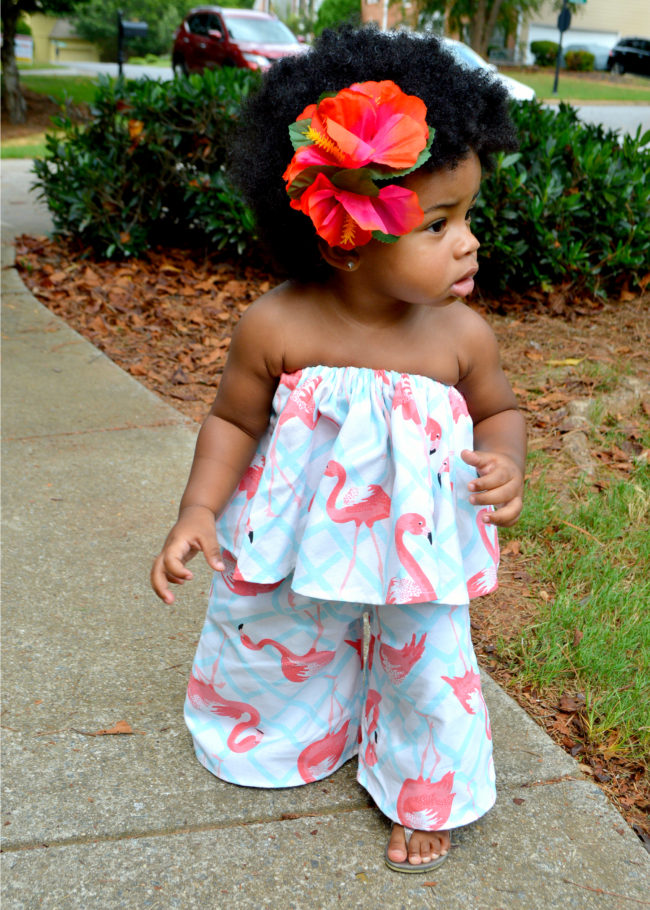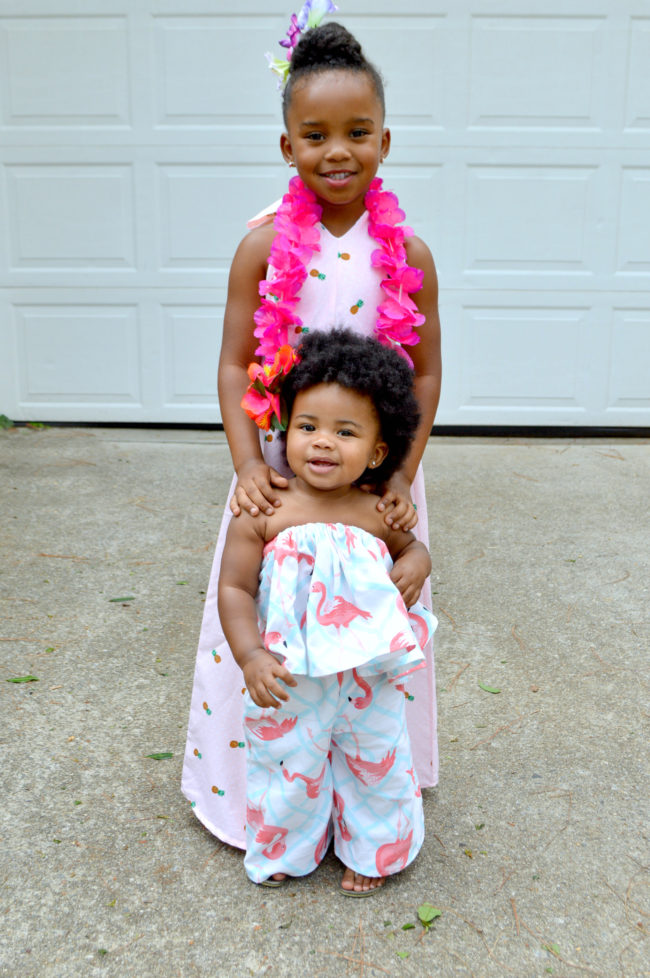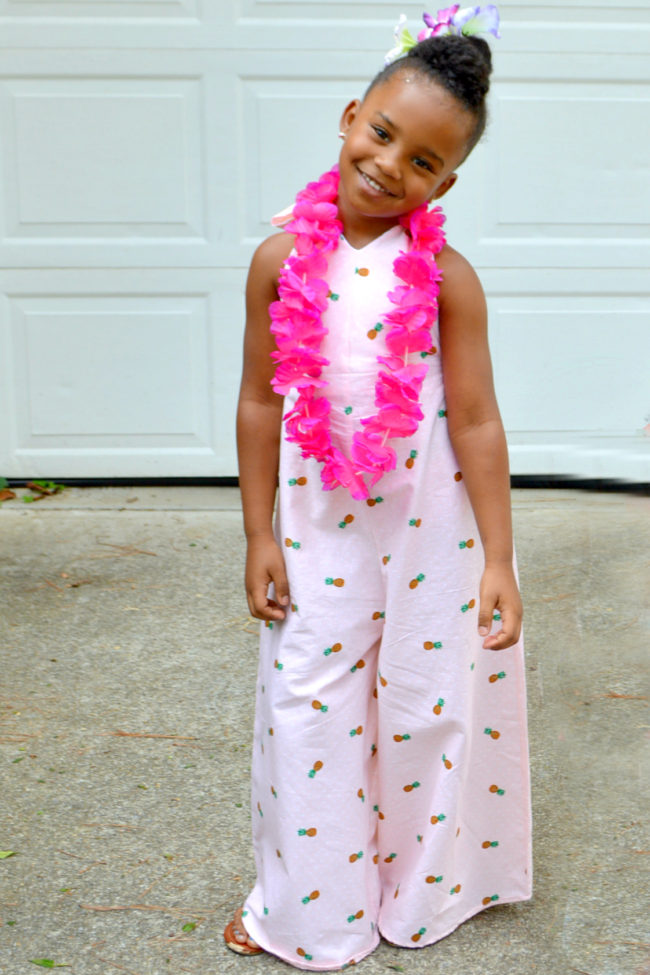 Outfits by King and Lola
Both Harper and Peyton's outfits were perfect for the luau theme!  Harper looked like a walking doll in her King and Lola outfit. Harper is wearing the King and Lola poet top and wide leg pants.  Peyton is wearing a King and Lola jumpsuit.  The designer did an amazing job.  She was fast and a pleasure to work with.  I can't wait to get more outfits for my girls.  Click HERE to shop and learn more about King and Lola.
Luau party details  coming soon!