We kicked off summer break on a high note by visiting the Cabbage Patch Kids Babyland General.  Last week my girl Mimi from Lipgloss and Binky and I took our girls on a day trip to Cleveland, GA (2hrs from Atlanta) to visit the Babyland General.  As an ex-Cabbage Patch Kids obsessed child, I got a little choked up when we pulled up to the grand location.  People travel from all over to visit this amazing facility that houses our beloved Cabbage Patch Kids, both new and old.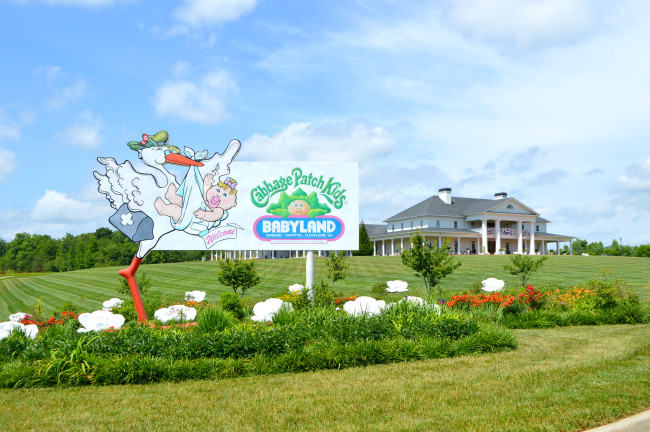 When you arrive at Baby General, you are greeted by nurses to check-in, like you would at any hospital.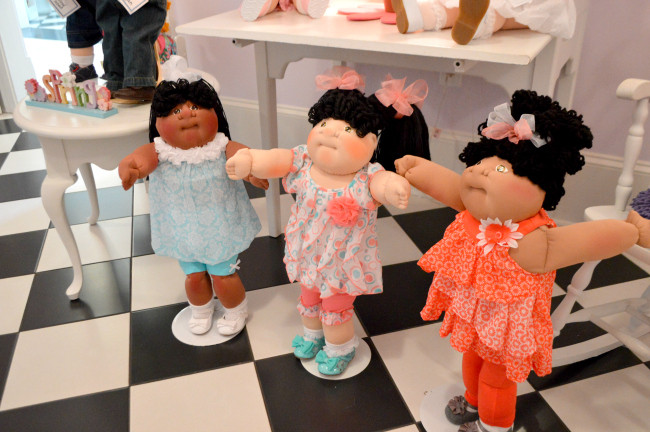 You hear sounds of kids playing and babies crying throughout Baby General (through the sound system).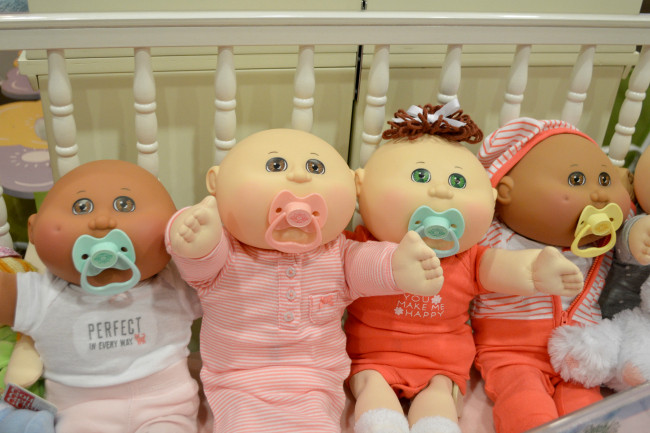 So many cute babies we wanted to take home!
This is the Mother Cabbage Tree.  Mother Cabbage gives birth to all the Cabbage Patch Kids at Baby General.  We watched a delivery go down.  It sounds a little cray at first but it was really cute.  Peyton and Addison cheered on Mother Cabbage to push.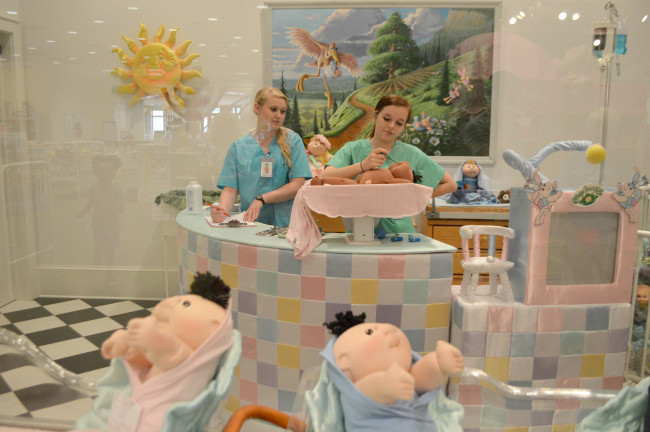 After the Cabbage Patch Kids are born from Mother Cabbage, they are whisked away to the baby examine room to get checked out.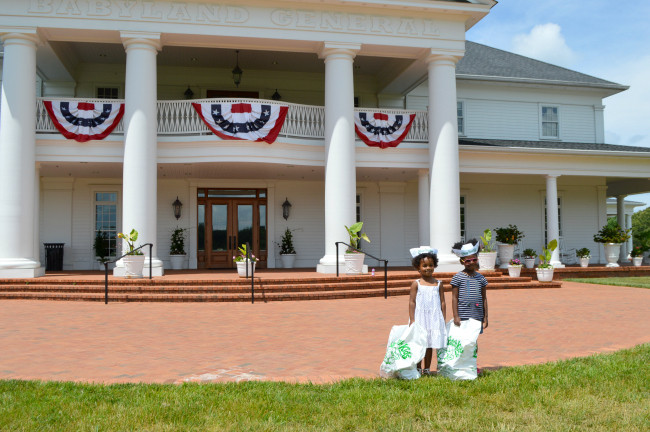 At the end of our tour we picked out a few Cabbage Patch Kids, toys and accessories to take home.  The girls had an amazing time.  I'm sure it's something they will remember forever.  Truth be told, Mimi and I was kinda in our feelings as we left the Baby General.  If you live in the Atlanta area or surrounding states or plan of visiting and have little girls, it would be worth the visit.  It's also free to get in but you will drop some cash purchases dolls and accessories.
Have you visited Cabbage Patch Kids Babyland General or would like to go?  You can find out more info about Babyland General HERE.