This post is sponsored by SoCozy.  Thoughts and opinions are my own.
When Harper was a newborn I noticed that she had a lot of dry and flaking skin on her forehead.  I just figured it was dry and added some ointment.  On Harper's next doctor's visit, I brought it up.  After examination, the doctor discovered that Harper had craddle cap.  With all of Harper's hair, how would I have ever known?  The doctor suggested that I use dandruff shampoo to help soothe the dryness on her scalp.  I was so nervous to use adult products on my new baby.   I was surprised there weren't any child-friendly products easily assessable for children with sensitive scalps.  I'm happy to share that one of my favorite children's hair care brands, SoCozy, recently launched their sensitive skin collection Hush at Target.  The Hush collection is dermatologist and allergy tested to treat sensitive scalp.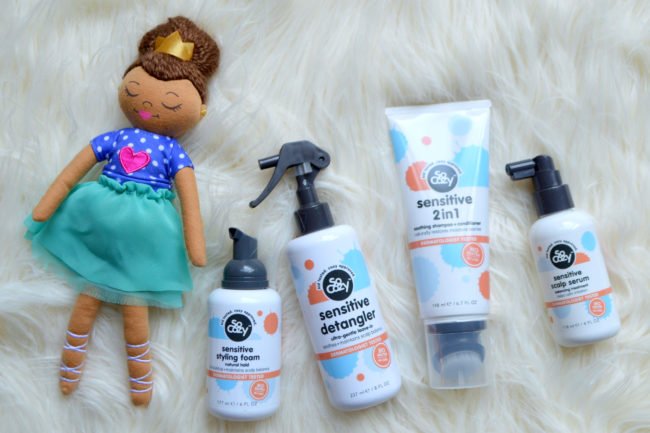 The Hush collection includes Hush Sensitive Serum, Hush Sensitive Foam, Hush Sensitive 2in1, and Hush Sensitive Detangler. Unlike other SoCozy products, these products can be found in the baby aisle.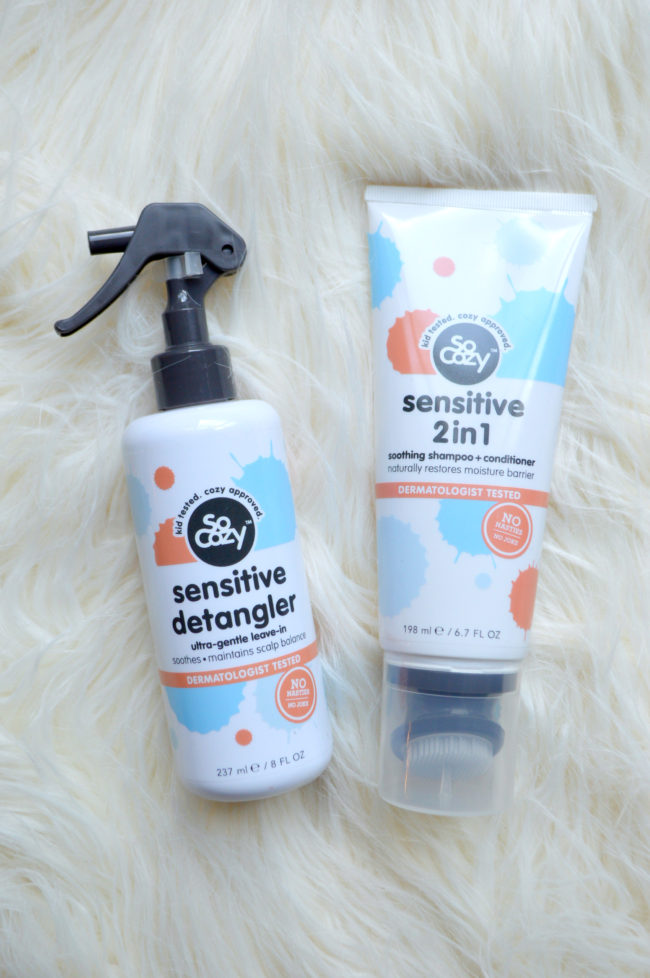 SoCozy Sensitive Detangler Ultra-Gentle Leave-In is a lightweight spray that smooths and detangles while nourishing and adding moisture to hair and gentle enough for sensitive scalps. SoCozy Sensitive 2in1 Soothing Shampoo and Conditioner is a purifying cleanser for sensitive scalp.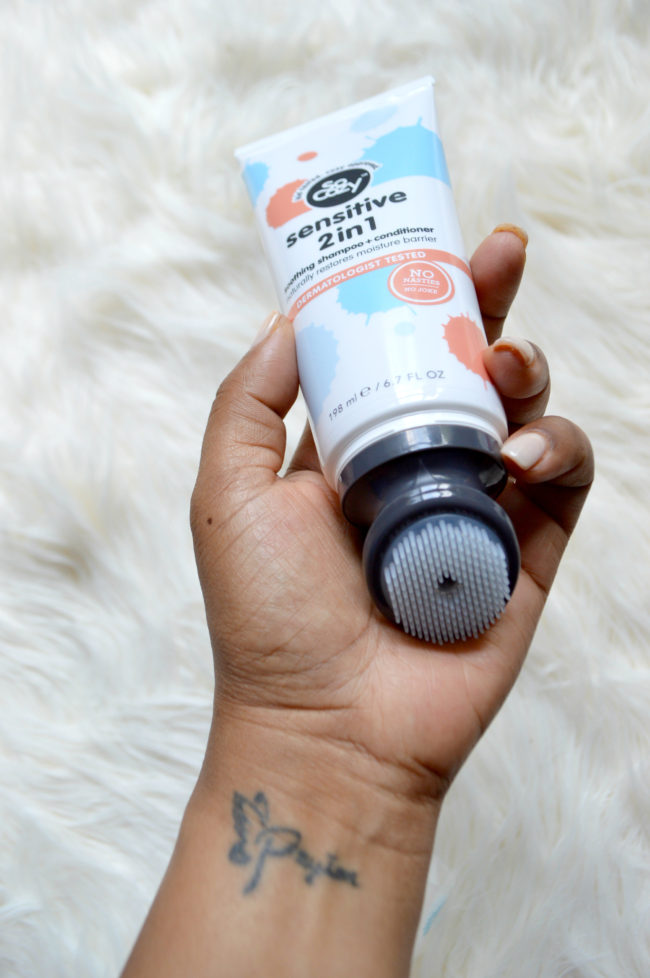 I love that the SoCozy Sensitive 2in1 Soothing Shampoo and Conditioner has a built in massaging brush to help lift away dry flakes and dirt.  I remember running around to different baby stores to find a special comb and brush when Harper had dry scalp issues.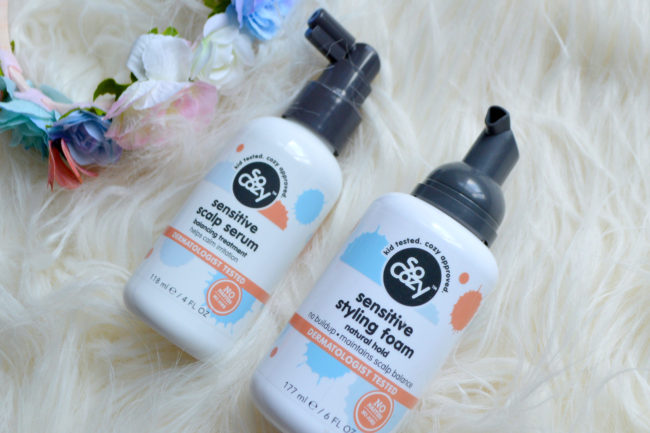 SoCozy Sensitive Scalp Serum Balancing Treatment is a non-greasy, leave-in formula that helps calm an irritated scalp, working to stop itch and reduce dry flakes.   SoCozy's Sensitive Styling Foam is a lightweight mousse to provide a natural hold for kids with sensitive scalps.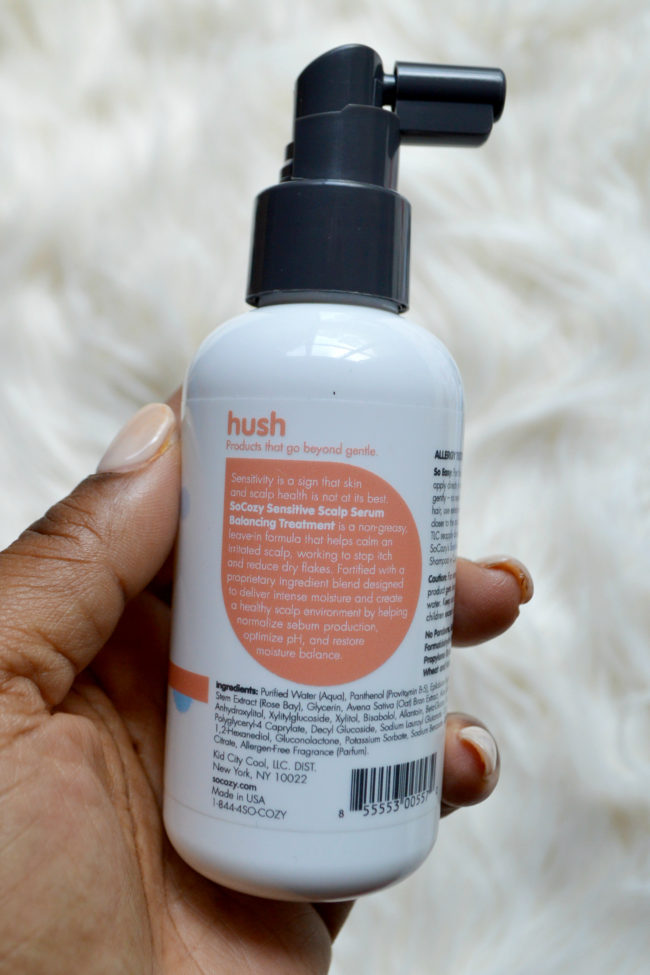 I love the SoCozy Sensitive Scalp Serum Balancing Treatment has an extended nozzle to get closer to the root.  Perfect for Harper's thick and long hair.
I've used several of SoCozy's products and they do not disappoint.  I love the SoCozy is not afraid to tackle the hard issues when it comes to dealing with children's hair care.  SoCozy has provided kid friendly solutions for lice, curls, and swimming,  and now sensitive scalps.  You can find the new Hush collection conveniently available in the baby section at Target.  You can learn more about SoCozy's Hush collection HERE.
Have you ever had to deal with sensitive scalp issues with your children?