I love festival season!  The music is good but I live for the fashion.  Boho comfort chic is my favorite look.  I actually made it out to two festivals last year!  Not sure I will be joining in any festivals this year so I'll live through Peyton in this boho look.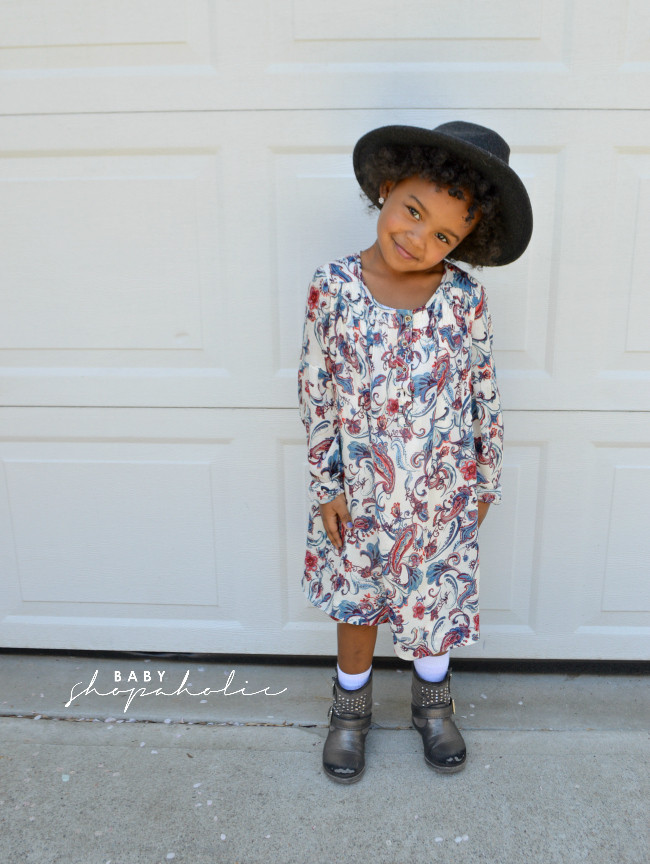 Dress, Zara Kids (similar) |  Boots, P.S Kids | Hat, Gap Kids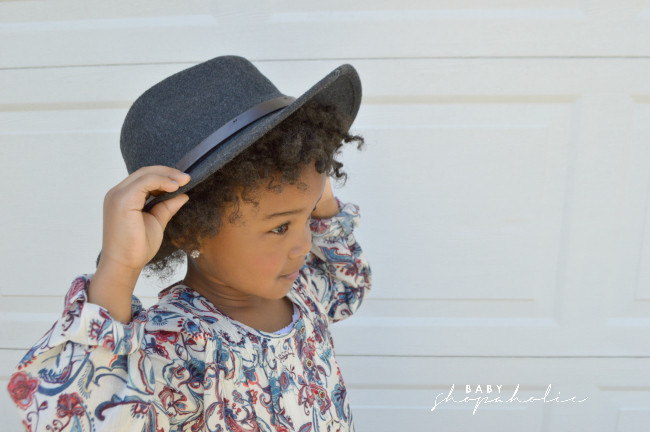 I love Peyton in boho chic looks.  She loves wearing hats and the style looks good with her curly do.  She requests to wear her "curly curls" frequently so I try to oblige.  I finally feel like I got her curly style down pat.  I've been getting a lot of questions about Peyton's hair.  I promise to do a tutorial on how I get her hair to cooperate.
Are you excited for festival season?  Anyone you're looking forward to seeing?