This post is sponsored by RewardStyle and Walmart. Thoughts and opinions are my own.
The girls started school a few weeks ago but we're still getting back in the routine. Harper is going more days this year which means more lunches. One of the biggest things I hear other parents struggle with is what to pack in their lunch. I headed to Walmart to pick up some lunch supplies and a cute outfit to match. I wanted to share my back to school lunch and fashion tips so you'll be ready.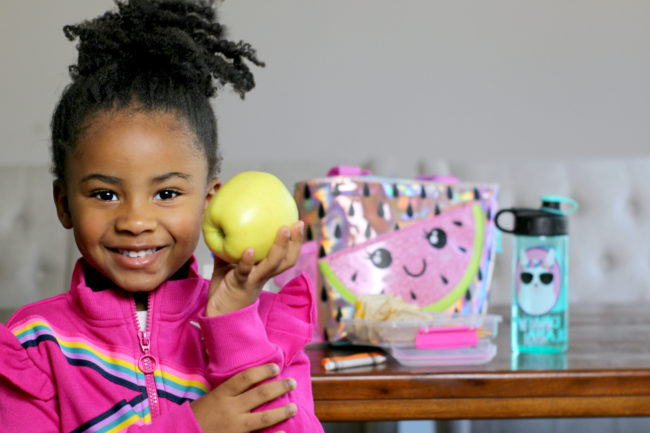 Make a list. What do your kids eat outside of dinner? What are their favorite snacks, veggies, and fruit? Use the list as your foundation. It will make shopping a breeze at Walmart.
2. Let the kids shop. When we went to Walmart, I let Harper pick out her fun new lunchbox and water bottle. Picking out their supplies gets them excited for lunchtime.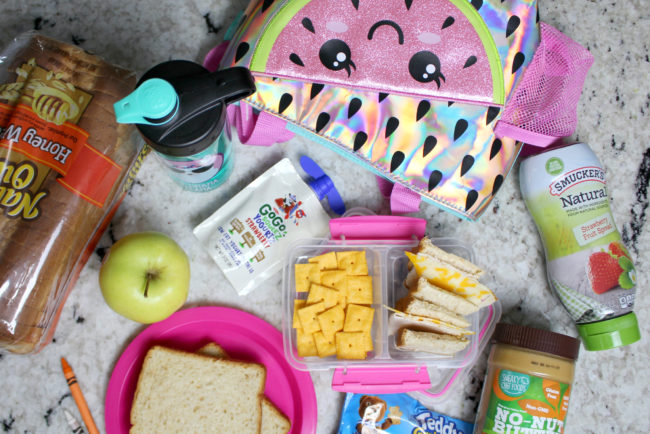 3. No NUTS! So many kids have nut allergies. Let's keep them safe by leaving the nuts at home. Walmart is filled with items that are nut-free. Harper loves PBJ so we use a No-Nut Butter. She loves it!
4. Reusable containers. Using reusable containers keep lunches fresh and easy to eat. Save the drama of smushed up soggy sandwiches and smashed crackers by using a reusable lunch container.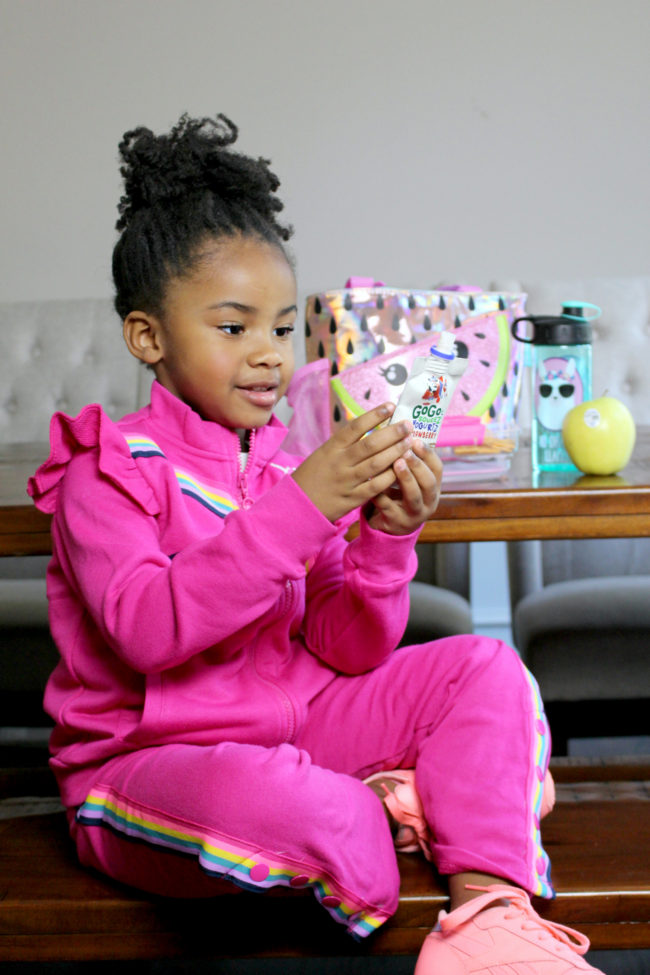 5. Do a test run. On the weekends, I keep the same energy for lunch. If we're at home on a Saturday or Sunday, you will get a sandwich for lunch. If your child has never eaten a sandwich at home, it's going to be hard to get them to start at school.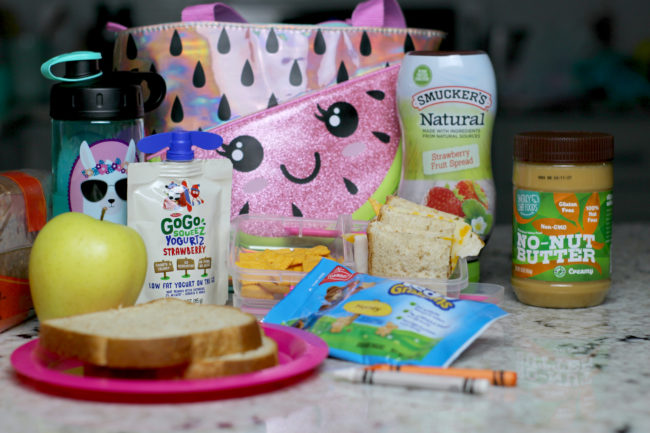 6. Grab and Go. Save some time with pre-packaged items. Harper loves yogurt and veggie/fruit pouches and graham crackers for dessert.
7. Fresh Fruit and Veggies. My girls don't do raw veggies. If yours does, you deserve and award a special award. If I put celery or carrots in their lunches, I'll be wasting my time and money. I opt for fresh fruit which is always on point at Walmart. My pediatrician says, if they don't want veggies, give them fresh fruit.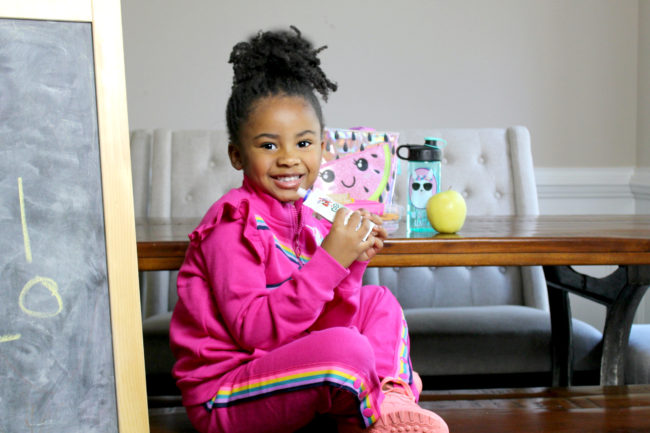 8. Don't stress. Don't let lunch stress you out. At the end of the day, kids will eat when they are hungry. If you feel your child isn't eating enough at lunch, make sure they get a hardy breakfast and a good dinner.

I hope these tips help take the stress out of Back to School lunches. Walmart has everything you need! Lunch boxes, snacks and super cute outfits like the one Harper's wearing HERE. I can't seem to get her to take this rainbow jacket off!
We wish you a great school year and happy shopping at Walmart!