One of my goals before Harper turned 3 was to get her potty trained. I knew she was ready because she would tell me to change her diaper.  I put it off as long as I could because I knew she wouldn't be easy to potty train.  Harper is strong-willed and would put up a fight.  Boy did she!  We started potty training in late May and  I took about 3 weeks to get her trained.  I wanted to share more about our experience and what items helped us on this journey.  Watch the video below.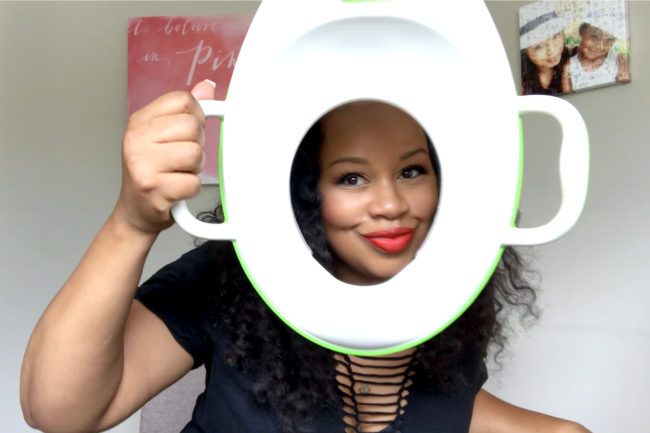 Toilet seat covers, Amazon | Potty seat | Training Pants | Flushable wipes | Disposable pads
I'm so happy that we got past this potty training period.  I'm glad we did it because everyone in her class is potty trained.  Going to school or daycare with other kids also helps.  I think that is how my oldest potty trained so fast.
How did you potty trained?  What worked for you?