When you turn thirty you start to kick all insecurities out the door.  Thinking back to my teen and early twenties and I can't believe how I let my insecurities take over.  I thought my legs were so ugly that I would never wear shorts, ashamed to wear a bikini, and to wide to wear my shoulders out.  Now I feel like my legs are my greatest asset, I wear a bikini (high waist) after having 2 kids, and rocking these shoulders.  You can't tell me nothing!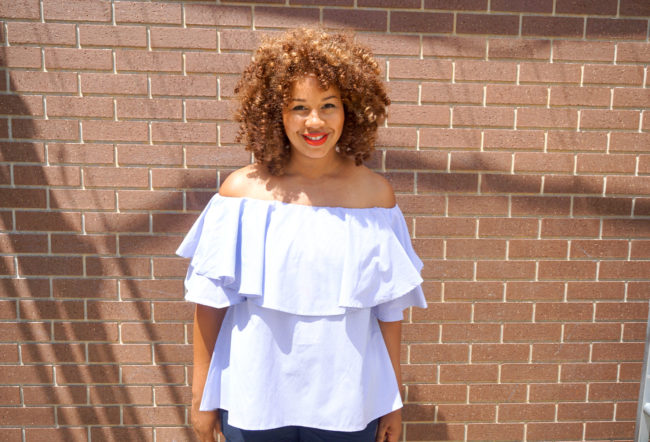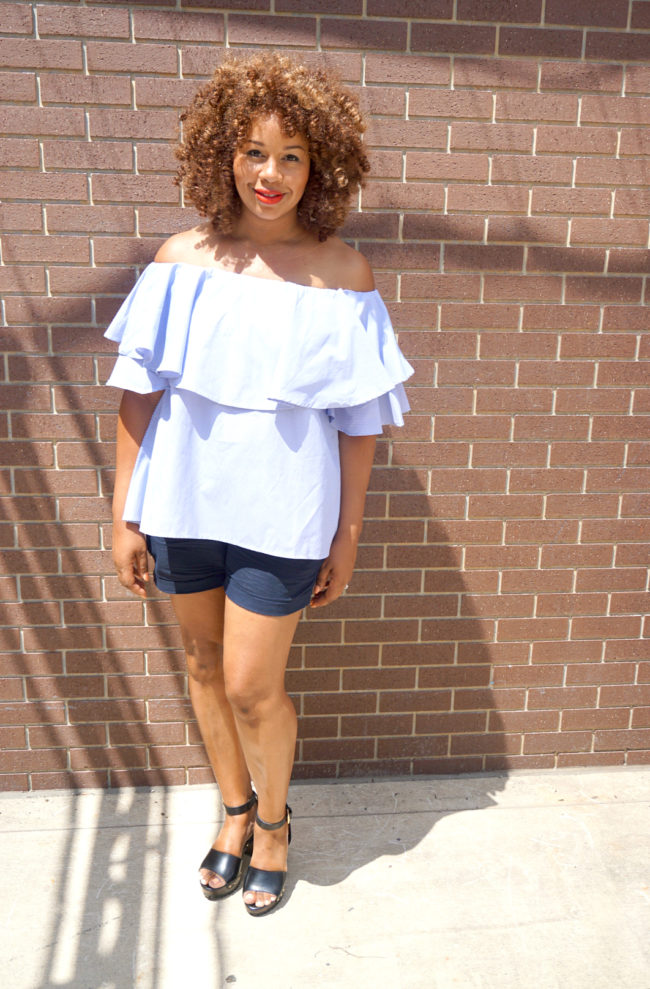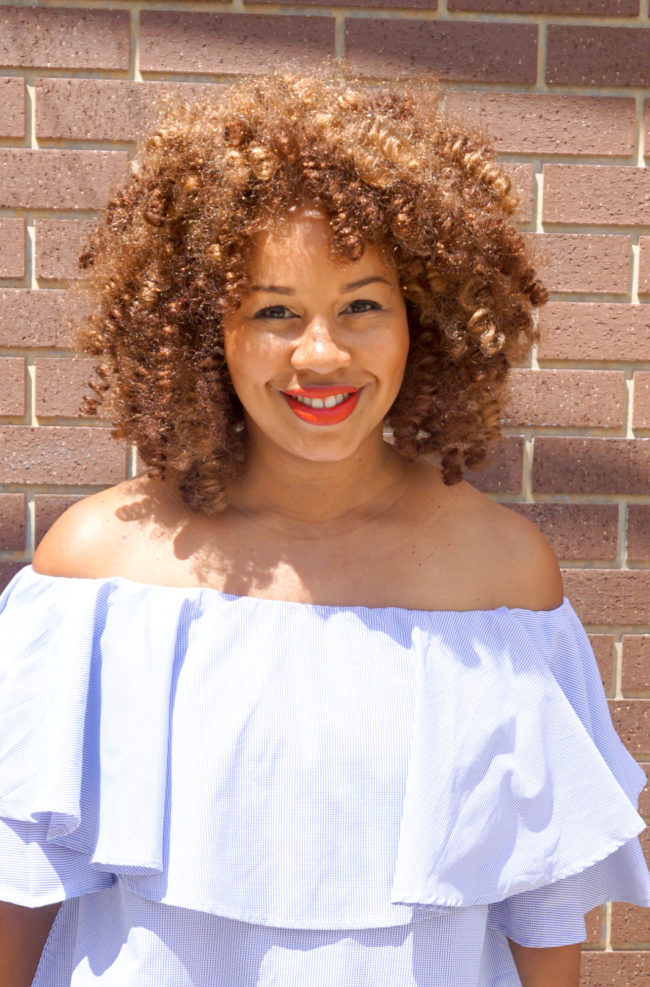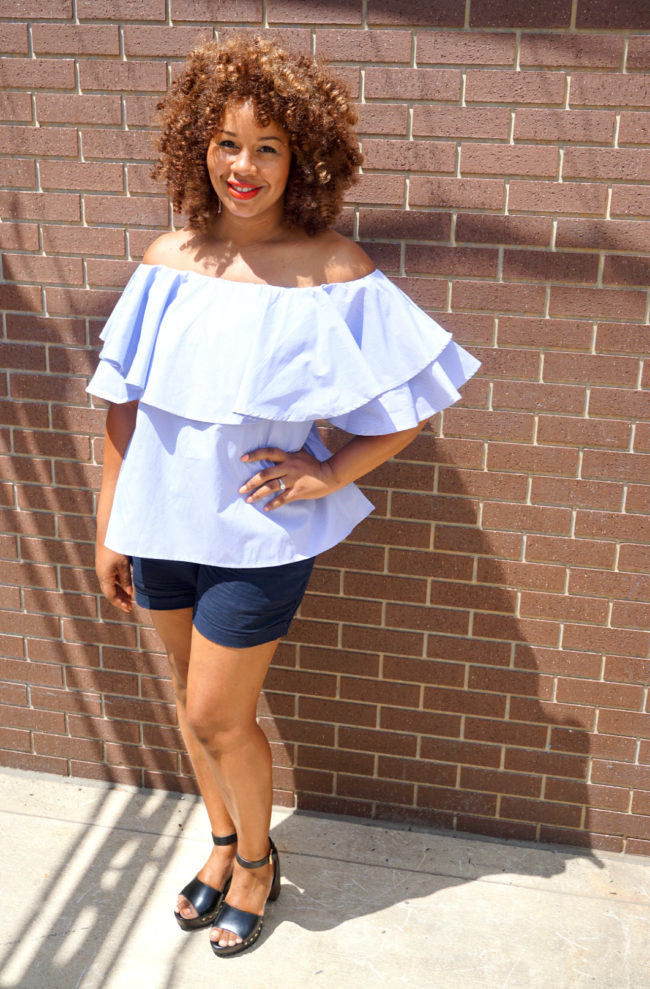 Top, Shein | Shorts, Joe Fresh (similar) | Shoes, Zara (similar) | Hair, Latched + Hooked
Now don't get me wrong, I still dress in pieces that work for my shape.  I still kept telling myself I couldn't wear the off the shoulder trend.  After I saw similar tops on blogs and IG, I said eff it, and got me an off the shoulder top.  I'm in love.  If you get an off the should top make sure you have a good strapless bra.
Are you in to the off the shoulder trend?