If your quarantine has been going anything like mine, putting on real clothes are few and far between. Now that things are slowly opening, even though I'm still staying home, I'm trying to put on real clothes. As much as I love my leggings and tees, I miss getting cute. I put together this look with my favorite new dress that doubles as a duster.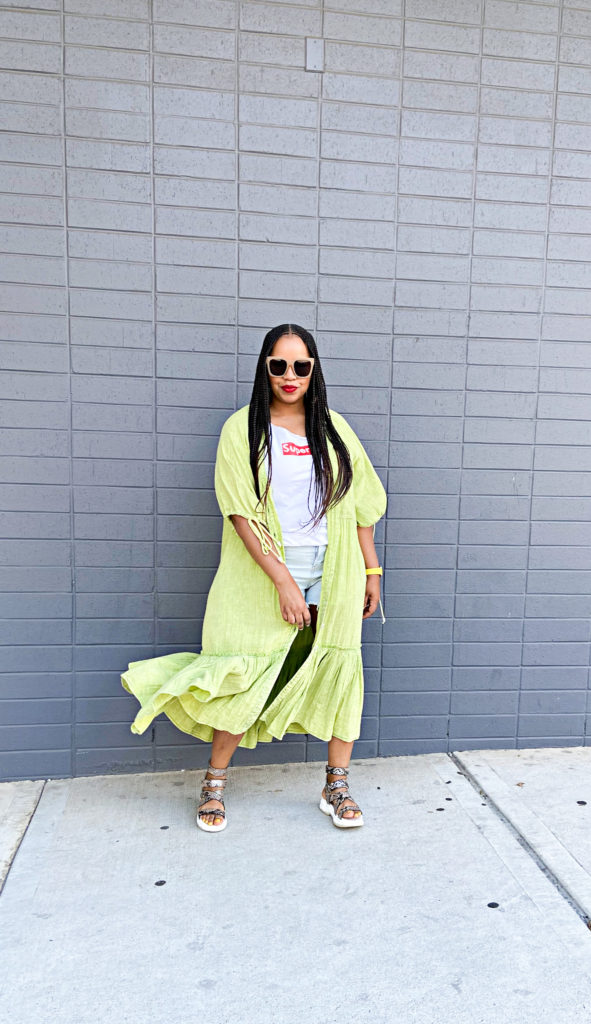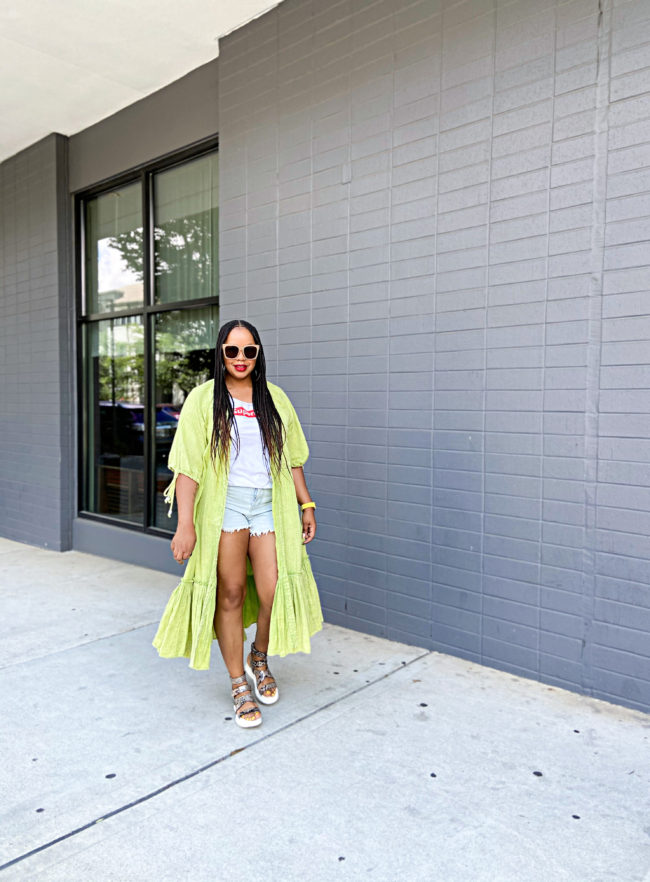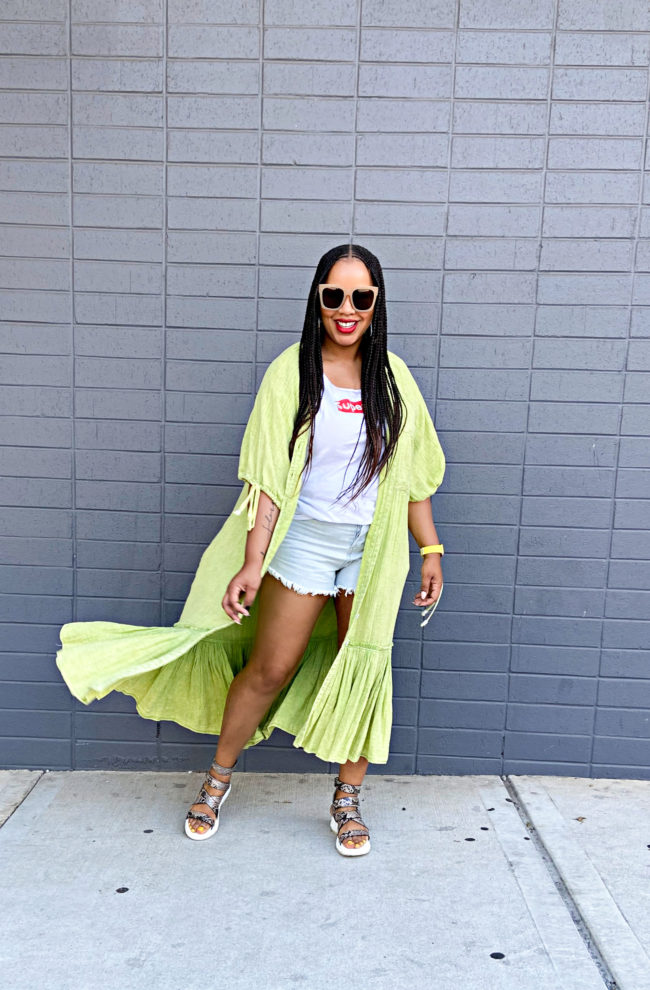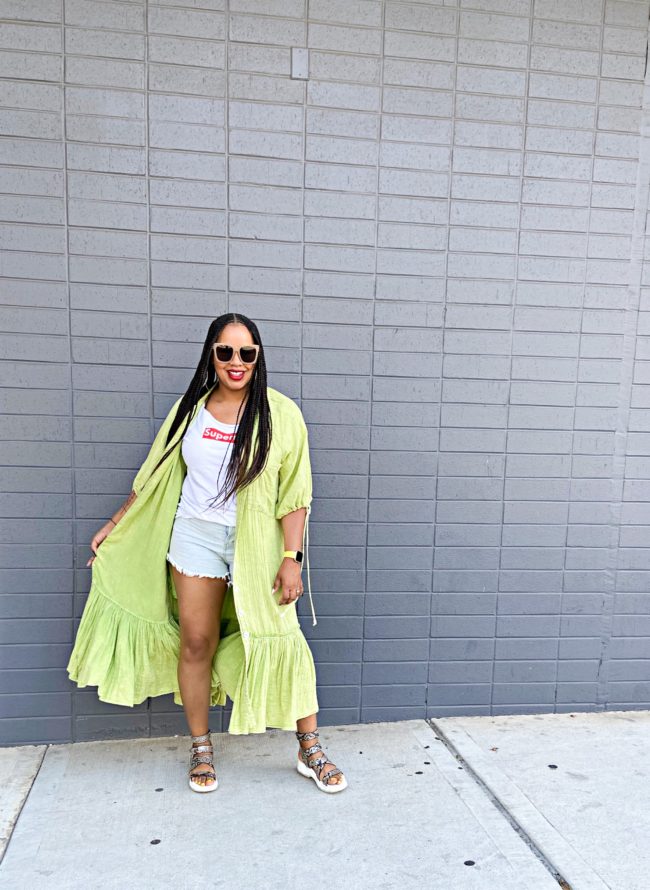 Dress, Free People | Tee, Supermom Culture | Shorts, Target | Sandals, Target | Sunglasses, Amazon
Early on in the quarantine, I was getting real scary looking in the house! I've been managing to pull myself together at least once a week and it does wonders for my spirit.
Have you been putting on clothes during the pandemic? Does it help you mood?
Also, a new item is coming to Supermom Culture this Friday! Make sure you're on the email list to be notified first.