Last week I jetted off to hot and sunny Phoenix, AZ to the Mom 2.0 conference.  Mom 2.0 is a boutique style conference where you get to connect with awesome brands looking to build relationships with bloggers.  I attended the conference last year when it was in my city, Atlanta.  Since I'm expecting my second baby girl, I was on the fence about going.  But my BFF that lives in Phoenix made me feel bad for not visiting her.  I figured I would kill two birds with one stone.   I put together a short video so you can get a look at what it's like (for a pregnant woman) at Mom 2.0.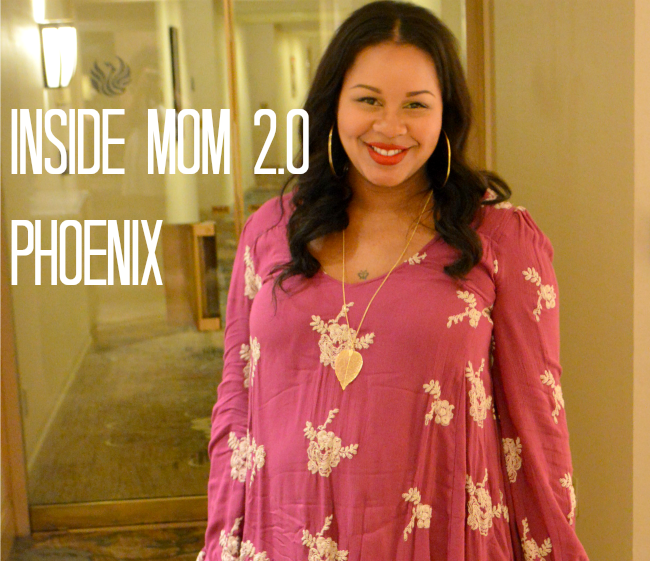 I know I started on day two.  The first day we arrived to Phoenix, I spent the afternoon with my BFF and then attended the first Mom 2.0 event.  The first event was a welcome party in which I wore this cute Free People dress (HERE).
I met some awesome people and made some great connections at Mom 2.0.  I was actually a VIP guest of Dove, which was totally awesome!  Helping out during the self-esteem workshop with the young girls really tugged at my heart.  I talked with Safety First, Beechnut, Vanity Fair Lingerie, Lego, Orbit Baby, Lansinoh, Similac and more.  I think it's important to connect with brands and learn about new products so I can bring the info back to you.  I hope to form some great relationships with these brands so I can bring you new information, product reviews and great giveaways!
Have you attended a blogger conference before?  What did you think?