If you follow me on Instagram (you better be) then you know I spent 4 days in beautiful Turks and Caicos at the Beaches resort attending the Beaches Moms Social Media on the Sand conference!  No kids or husband.  My girl Danielle came with me and we had a good ole time!  Before I get into my full resort review of Beaches Turks and Caicos, I want y'all to get into the outfits that I wore because your girl didn't lose the weight that she planned but I still felt good in my skin!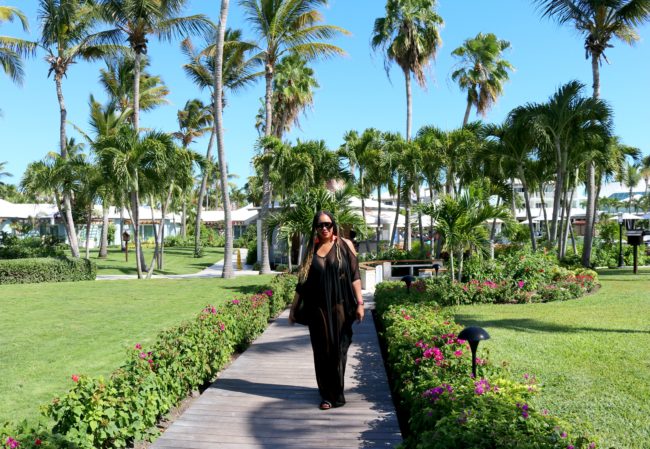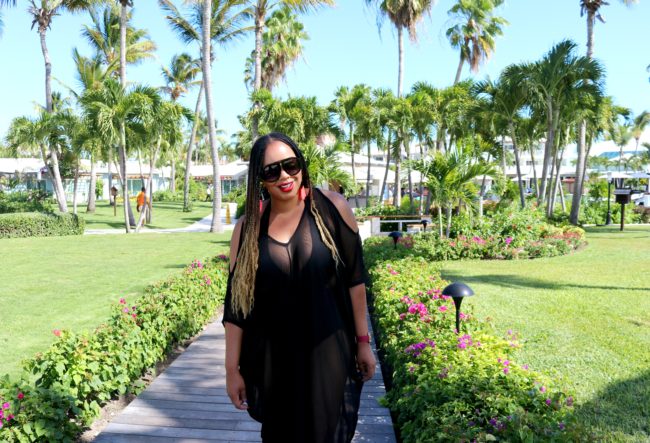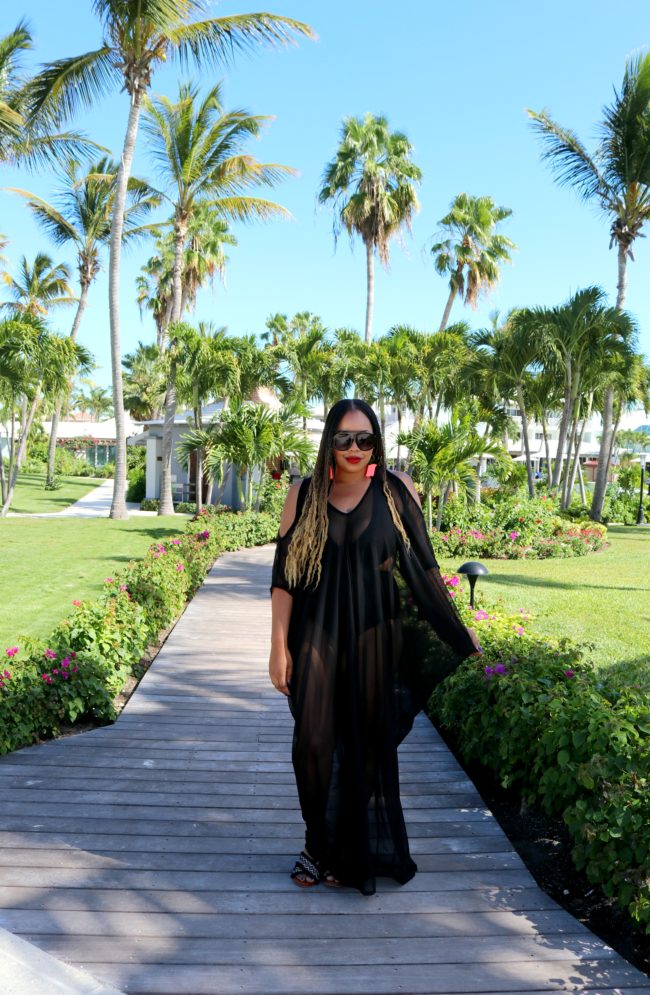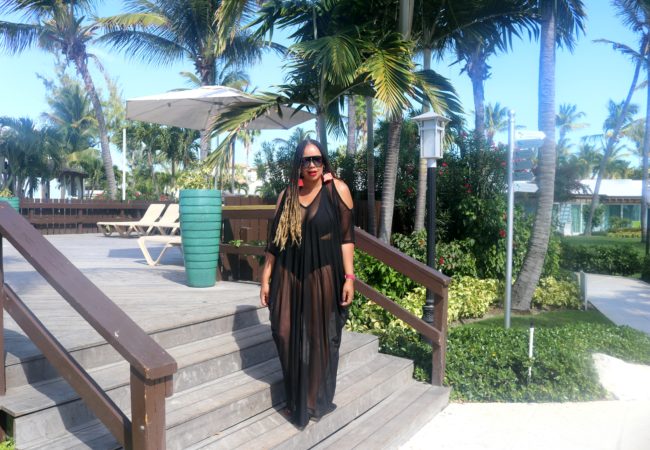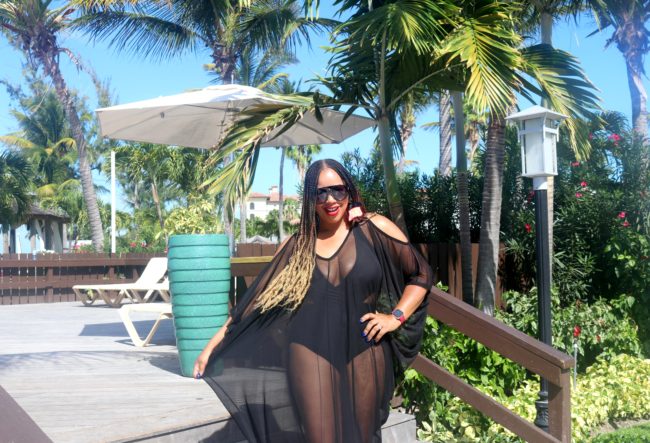 Cover up, F21 (wearing an Ox) | Bathing suit, Amazon ($25) | Earrings, Versona | Sandals, Target | Fitbit, Kohl's
This trip was planned late spring so I was beating myself up for not losing the weight that I have hoped to lose.  I quickly got over it and packed what made me feel good.  Turks and Caicos got all of this body over the four days.  I will share all of my outfits with links in the next day or so.  The full review of Beaches Turks and Caicos will be up by the end of the week.  Make sure you are signed up for my emails to be notified HERE.
Usually, trips or big events motivate me to get in better shape, but this time around I barely tried.  Are you like me and make plans to lose weight before a trip or event… and don't? LOL!