Can you imagine finding out your 5 month old baby has cancer?  The thought of anyone having to deal with that situation is heartbreaking.  Sad thing is, it could be any of us.  What would you do?
I recently had lunch with a mom of a 22 month old little boy named CJ.  He was diagnosed with cancer at 5 months old.  My heart hurts for mom and the family because they had to deal with this.  Thank GOD, CJ is still with us today and is the happiest and active little boy.  He is now cancer free thanks to the FREE care that he received from St. Jude.
If you are not familiar with St. Jude, they are a research hospital that treats and defeats childhood cancer.  The best part is that St. Jude patients NEVER receive a bill for treatment, travel, housing or food.   I've met with patients and I know this is a fact. Moms and family only concern is their child.  St. Jude counts on us to make this happen.  We need you help to raise awareness and funds for this important cause.  This can happen to any of our families.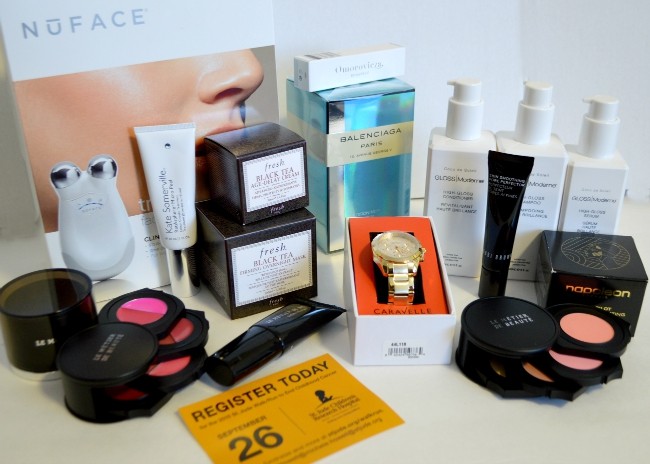 I hope that you will join my team for the Atlanta walk on September 26th or send a donation.  I will be giving away this EPIC gift basket of high-end beauty goodies (valued at $1500) to one person that signs up for the WALK or makes a DONATION.  I hope that you will find it in your hearts and pockets to help end childhood cancer!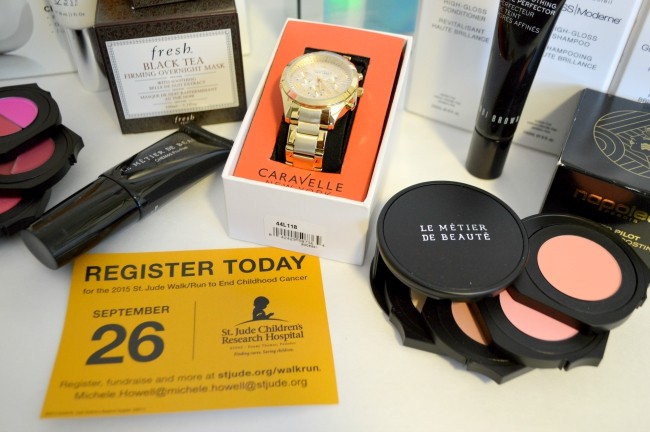 This gift basket includes products by Nuface, Bobbi Brown, Kate Sommerville, Le Metier De Beaute, Napoleon, Caravelle, Fresh, Balenciaga and more!  A $1500 value!  This is a gift from me personally and not sponsored by any of the brands.  To be eligible for the giveaway, you must be 18 or older and have a US mailing address.  No returns or exchanges on any of the product received.
The Atlanta St. Jude Run/Walk will be a family friendly event on September 26th!  Click HERE to join TEAM SHOPAHOLIC for the walk on September 26th and HERE to donate.  You will automatically entered into the giveaway once you join my team or make a donation.  So you can live anywhere and still be down for the cause.  Anonymous donors are welcome but will not be included in the giveaway.  Please share this post with your family, friends and on your social media pages.  Your help is greatly appreciated.  Giveaway will end on September 25th at 11:59pm est.  If you have any questions regarding St. Jude and/or the walk, please leave them in the comments along with an email.
Thank you in advance for you help and donations!