I'm so excited to share details on my new hair do!  I've never had crochet braid before.  The crochet technique is on fire right now!  It's an easy and cheaper alternative to weave for a protective style.  The key to an awesome crochet braid look is having the right hair.  I'm wearing the new Curlkalon hair that comes pre-curled and ready to go!  In the past, ladies used to curl the synthetic buy rolling the hair and dipping it in boiling hot water.  That is so NOT safe!  I remember having some hot water spilled on me as a child when some one was trying to curl the ends of my braids with hot water.  You can say goodbye to the hot water curls and save a TON of time by using Curlkalon.  Check out my video below to learn more about Curlkalon hair and see how it's installed.  Don't mind my puffy prego face in the video.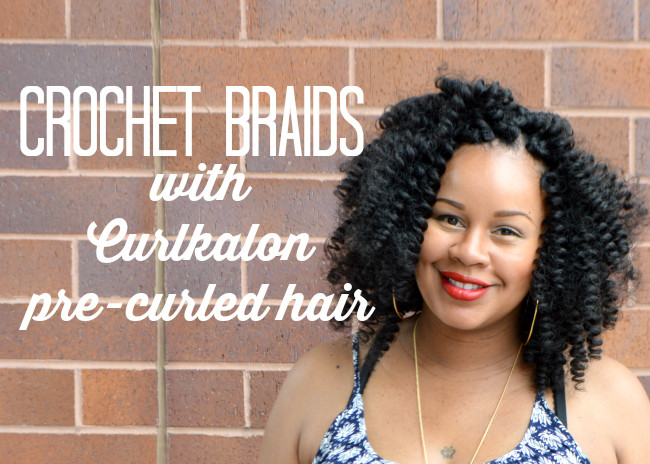 What do you think?  Pretty simple to install.  My start to finish was about 2.5 hrs (including my potty breaks). Curlkalon is synthetic hair and should last 4-6 weeks.  Four boxes of the 20 inch Curlkalon Saniya curl was used for my style.  It may look heavy and hot but it's not.  The curls are very light and my scalp can breath.
Are you a fan of crochet braids?  If you have any questions about this hair please leave them in the comments so I can answer them in a future video.  Don't forget to like the video and subscribe to my channel (HERE).