I don't know how I've been doing it but I've managed to pull myself together and get out of the house quite a bit lately.  I guess the motivation is know that I will newborn soon so getting out is going to be a major task that probably won't happen for several months.  When I had Peyton, she was close to 6 months old before I went out alone.  I'm going to do the best I can to enjoy these last few months before I'm confined to the house.  I called myself dressing up in this beautiful print maternity dress to attend an fundraising event at Bloomingdales hosted by the Mayor of Atlanta's wife, Sarah Elizabeth Reed.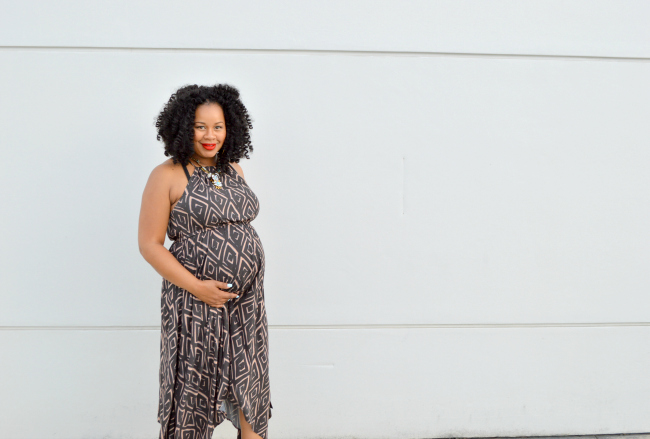 Dress, Target | Shoes, Mia | Necklace, Versona | Bag, Fendi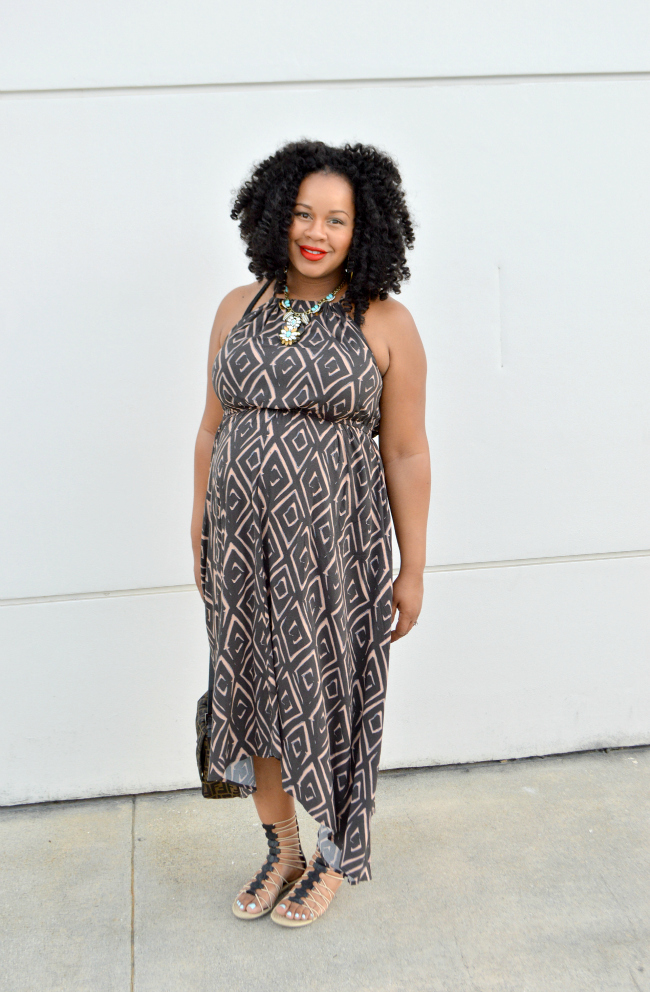 I'm actually wearing a maternity dress this time.  It's hard to believe this dress is from Target and only cost $35!  These sandals were a change from my usual sandals but my feet swelled up so much!  They looked like sausages wrapped in twine.   I'll stick with what I know!  I guess I should be happy I can still wear shoes.  Did your feet swell when you were pregnant?
Now I need to get ready for Father's Day!  If you need some gift ideas, click HERE.  Let me know what you're getting the father in your life for Father's Day.