Guess who's back!  I probably shouldn't be but I am!  This is my first outfit post since the baby.  I haven't shown much of my face since my 3rd trimester so here's proof I'm still alive.  It's only been 8 weeks since I had Harper, but I'm ready to get back to my old self.  I'll even take my old body back LOL!  I've also been eager to get dressed again but it has been a challenge to find clothes that fit my postpartum body.  H+M has been my go to spot to find items I can wear as my body heals and later.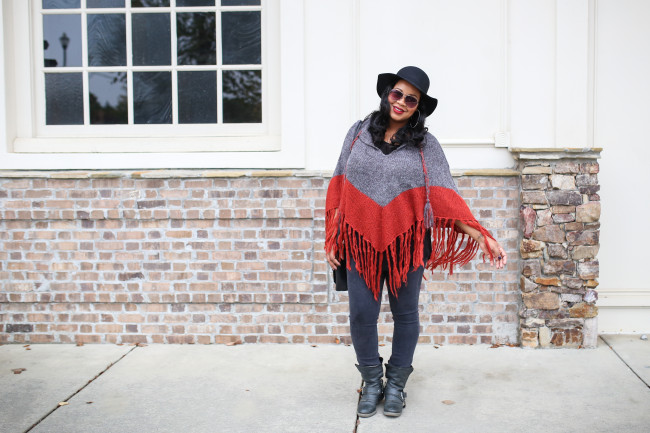 Photos by Anna Lynne Hughes Photography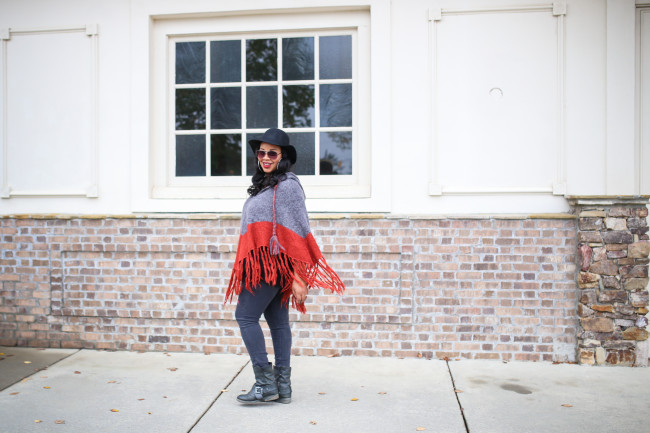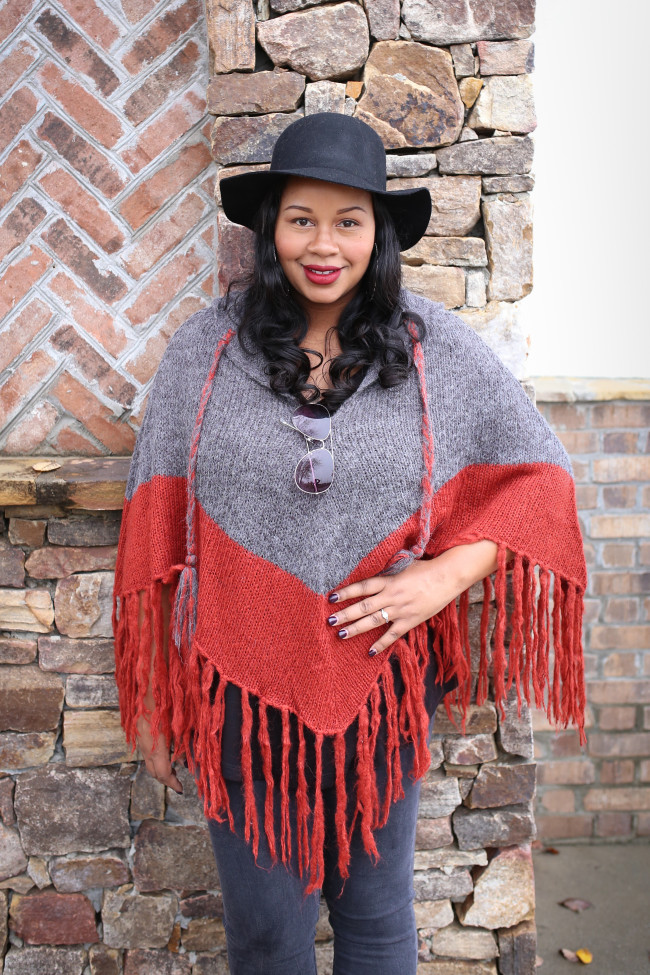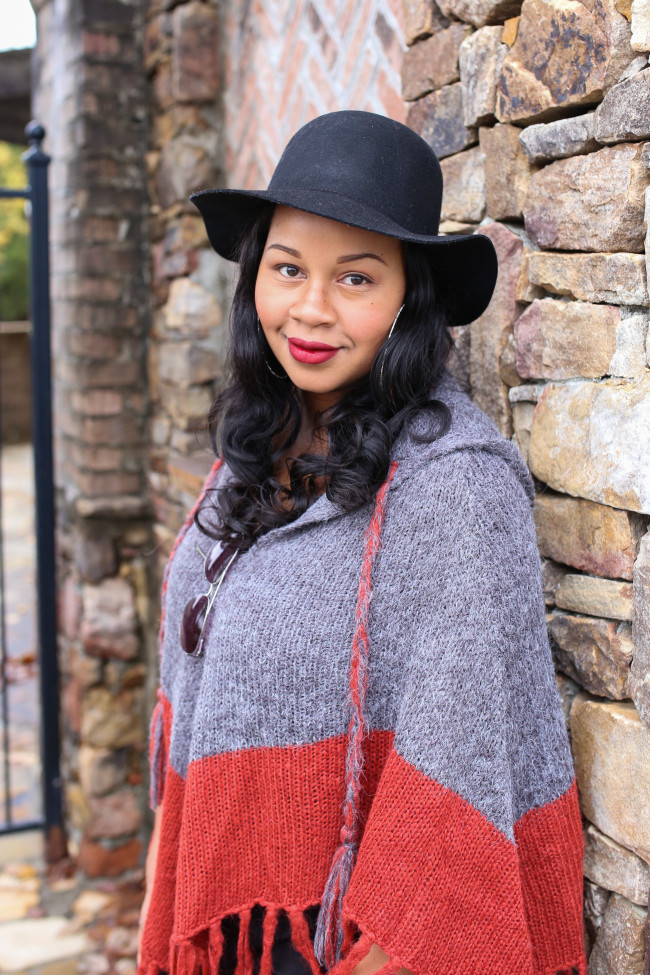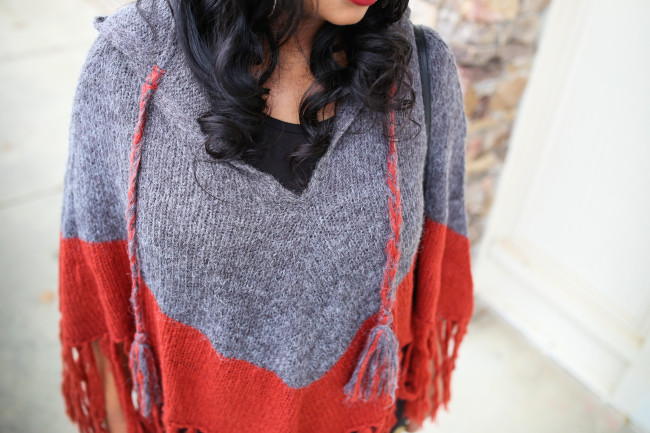 Poncho c/o H+M (on sale) | Hat and sunglasses c/o H+M | Jeans, H+M | Bag, J Crew
Don't I look thicker than a snickers?  Thank gawd that ponchos are in this fall.  They have been my go to item.  My breast are huge and my stomach is still kinda big, so it has been a challenge to find cute items to cover them.  Oh, I can't live without my hats!  With a new baby, the last thing I'm doing is combing my hair.
It feels good to be in normal clothes.  I'm starting to feel like myself again.  How long before you started to feel "yourself" after baby?  Make sure you scoop of this poncho (HERE) because it is dirt cheap!  Perfect for Thanksgiving!