What a week!  I just returned from NYC for an awesome event with Johnson's Baby.  Can't wait to share more with you about my trip.  Right now, my eyeballs are bleeding and so i'm going to make this short and sweet.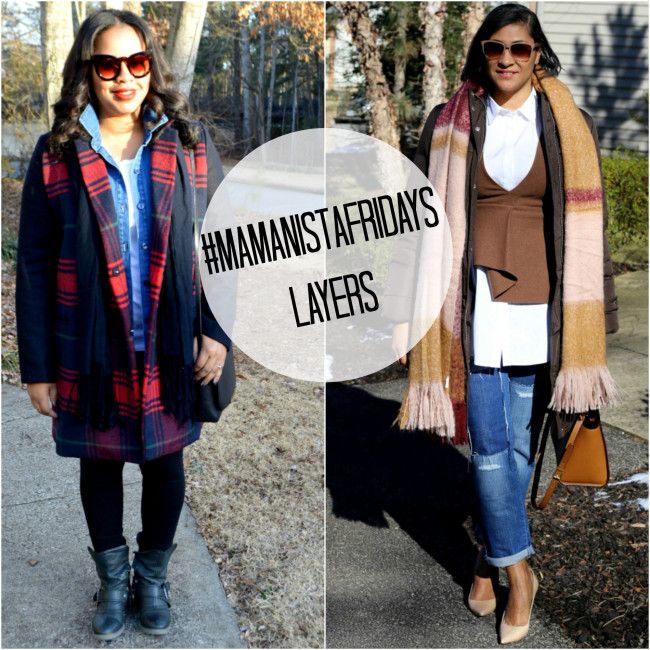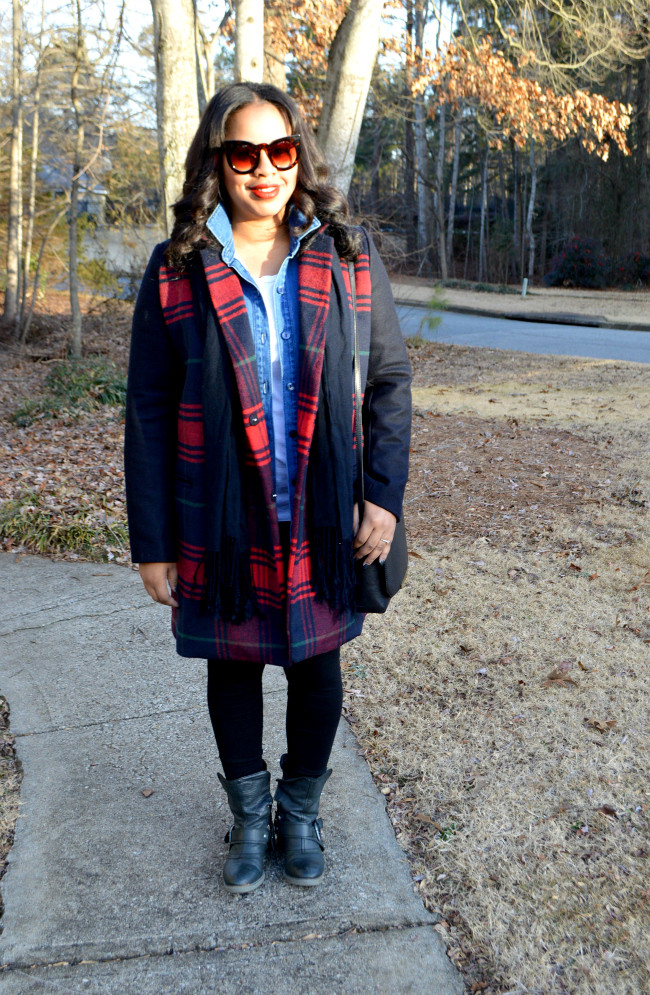 Coat, Gap | Chambray top, (similar) | Tee, Gap | Leggings, H&M | Sunglasses c/o LoveMyAlannah | Bag, J. Crew | Moto boots, Report (old)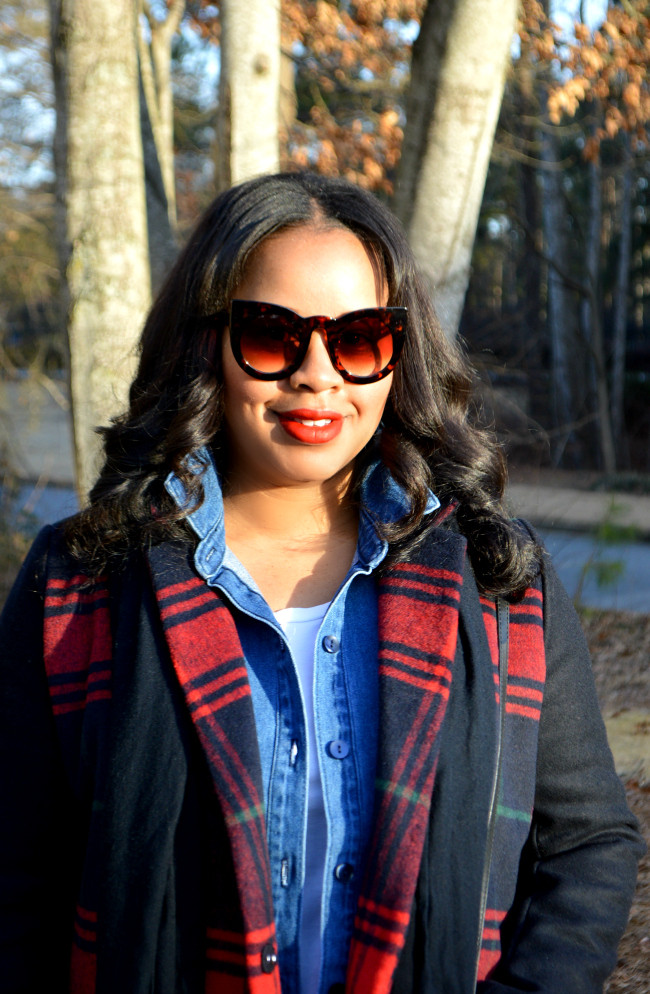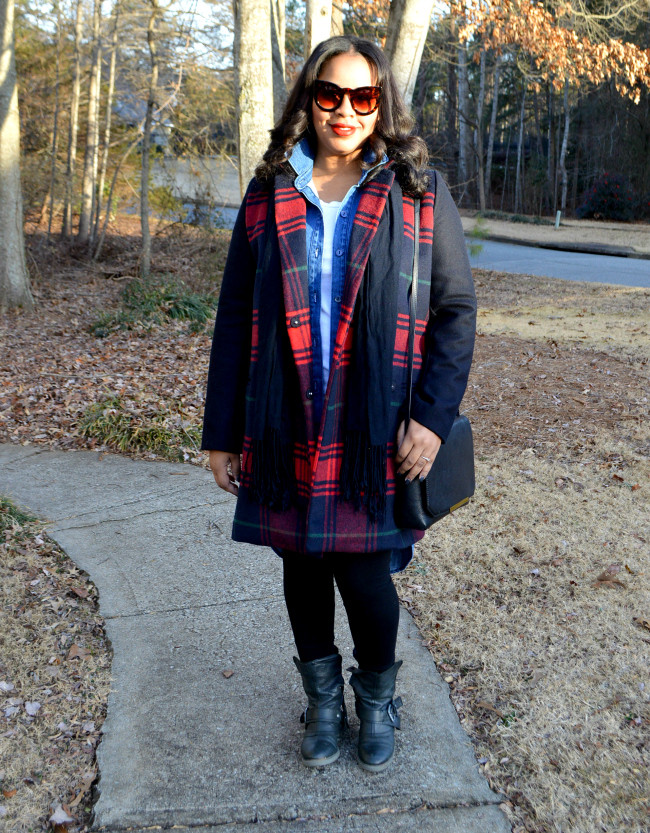 I usually don't like to wear layers.  I always feel like they make me look big.  Instead of putting on a bunch of sweaters and shirts, I wore a tee, a button down open and a coat.  I picked up this plaid wool coat from Gap just in time for my trip to NYC.  Layering doesn't mean you have to wear five sweaters.  You can layer with tees, button downs, hoodies or vests.  Are you a fan of layers?  Next week we are going to celebrate Valentine's Day by wearing some pink or red.  You can wear a date night look if you choose.