I cared for my daughters skin with Aveeno® Active Naturals as part of a sponsored post for Socialstars. #Aveeno
Yes, Peyton has a skincare routine. I think all kids should. I'm pretty sure we all use things like Bee Propolis to keep out skin healthy so why leave it up to your child to figure out how to take care of their skin when they become an adult? Starting a routine at a young age will help to ensure that they grow up with beautiful healthy skin.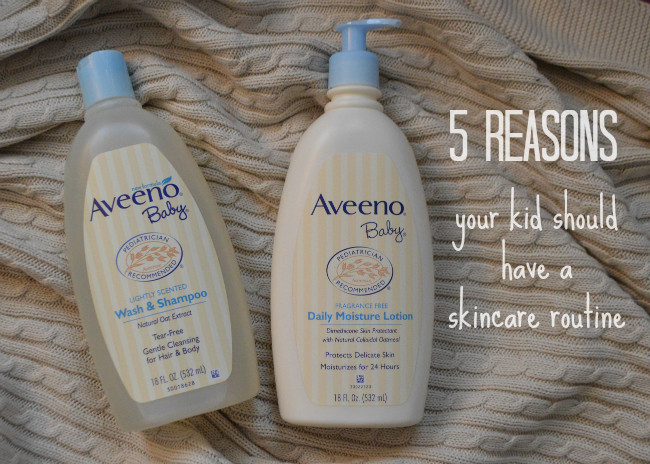 1. Their skin is different. It has been clinically proven that babies and bigger kids skin is different than adults skin. Duh, right! I still use AVEENO® Baby Wash & Shampoo on Peyton. The tear free formula of AVEENO® Baby Wash & Shampoo, cleans your child's skin with out drying.
2. They loose moisture faster. Babies and kids loose moisture in their skin way faster than you and I. I used to wonder why Peyton's knees would be so ashy under her pants. I try to moisturize Peyton morning and night.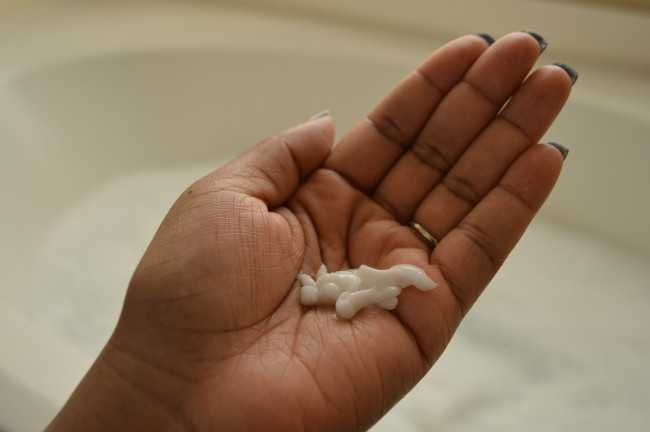 3. Promote healthy hygiene. Please don't leave it up to these teenage girls and boys to figure out how to take care of themselves after you stop helping them with bath time. Start a routine while they are you and check on them to make sure they are keeping it up.
4. Time to bond. Bath time is a great time to bond with your child. I always ask Peyton about her friends at school during bath. She's always happy to give the me the "tea".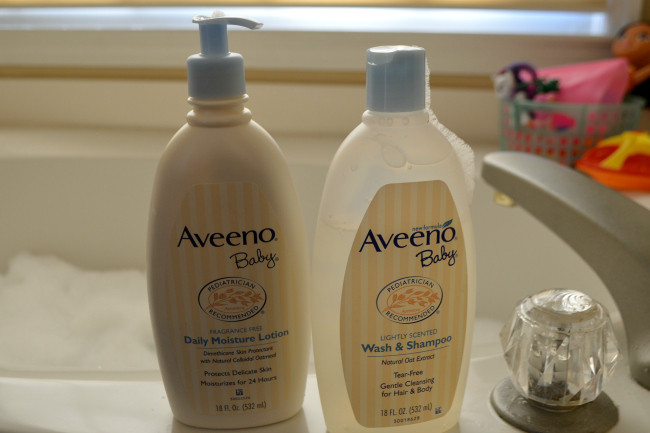 5. Notice issues quickly. Having a routine not only helps their skin stay healthy but you will be able to identify any problems quickly. Last spring, I noticed that Peyton had some bumps on her arm. Because we keep the same routine, I was pretty sure it wasn't from the products we were using. I was able to address the issue right away.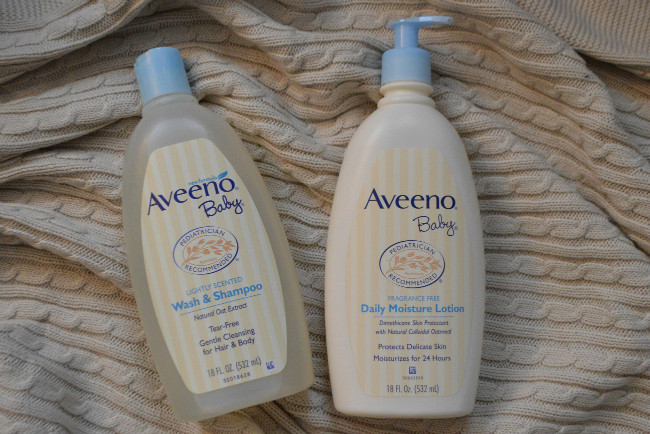 Aveeno® Baby Wash & Shampoo and Daily Moisture Lotion are great product to use to jumpstart your child's skincare routine. Aveeno® Baby Wash & Shampoo is soap free and gentle enough for infants and babies sensitive skin. To learn more about about Aveeno® Baby Wash & Shampoo and Daily Moisture Lotion click HERE.
Does your child have a skincare routine?