I hope you all had a great weekend.  Unfortunately, I've been dealing with some heavy stuff this last week.  In case you don't follow me on Instagram, my dad passed away.  Even though we just started to build a relationship the last couple of years, it hurts.  In addition to the grieving his passing, I've been on an emotional roller coaster.  I've also had to deal with difficult "family".  I decided that I wasn't going let them take the little time I had with my dad away from me.  I'm going to keep my head up and continue to live colorfully like I've always done.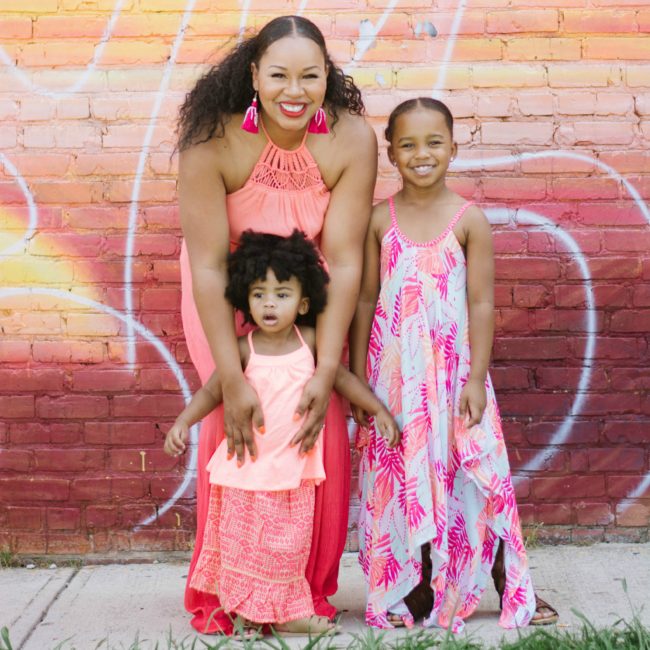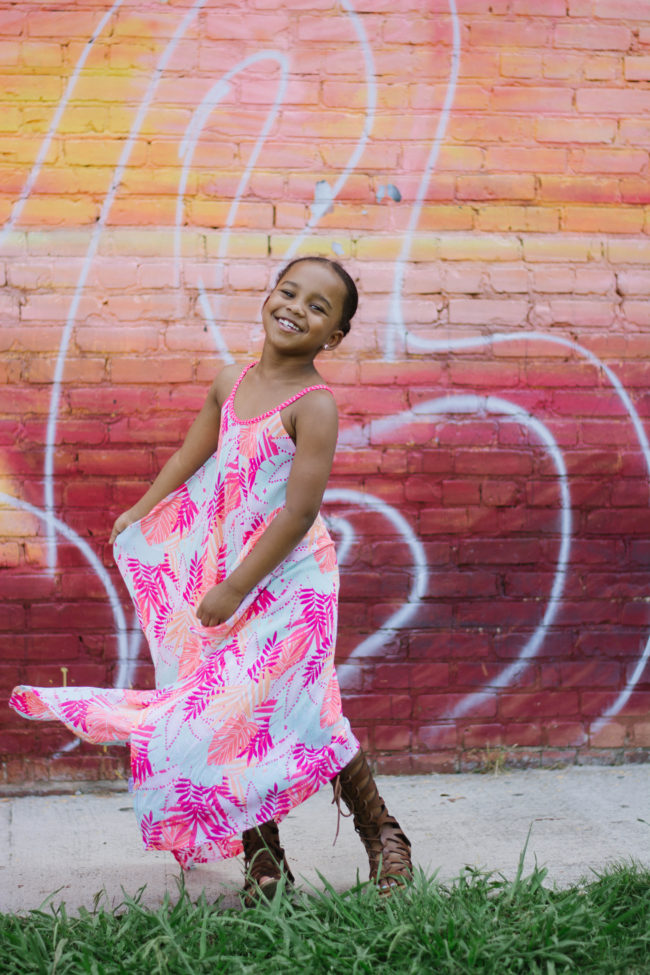 Peyton:  Dress, Target | Sandals, Payless
Harper: Skirt and top, Target | Sandals, Payless
Trina:  Dress c/o JustFab | Shoes, JustFab |  Earrings, H+M
I know God doesn't make mistakes.  I may have been born in an unfortunate situation but I'm still here!  God has blessed me with a wonderful mother, loving husband, two beautiful girls and some amazing girlfriends.  I'm not an accident.  I have a purpose, and I will continue to move in that direction.