It's been a rough week.  I had to take a break to get my mind right.  I'm glad to say that I'm in a better place today.  It's not going to be easy, but we are going to make it through this storm.  We always do.  On a lighter note, I wanted to share my favorite new trend with you, lace-up tops!  Not only are they sexy, but it's perfect for busty women!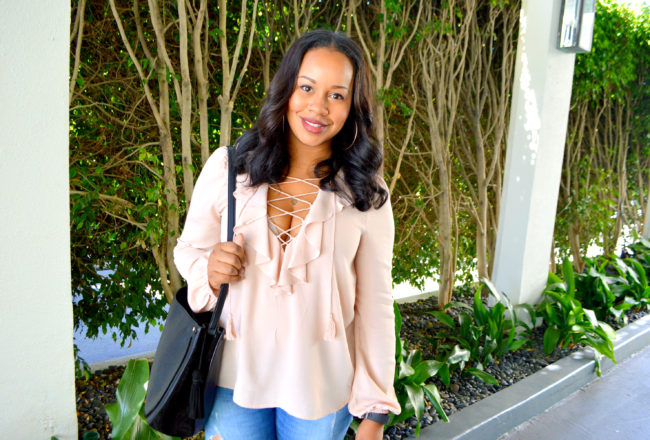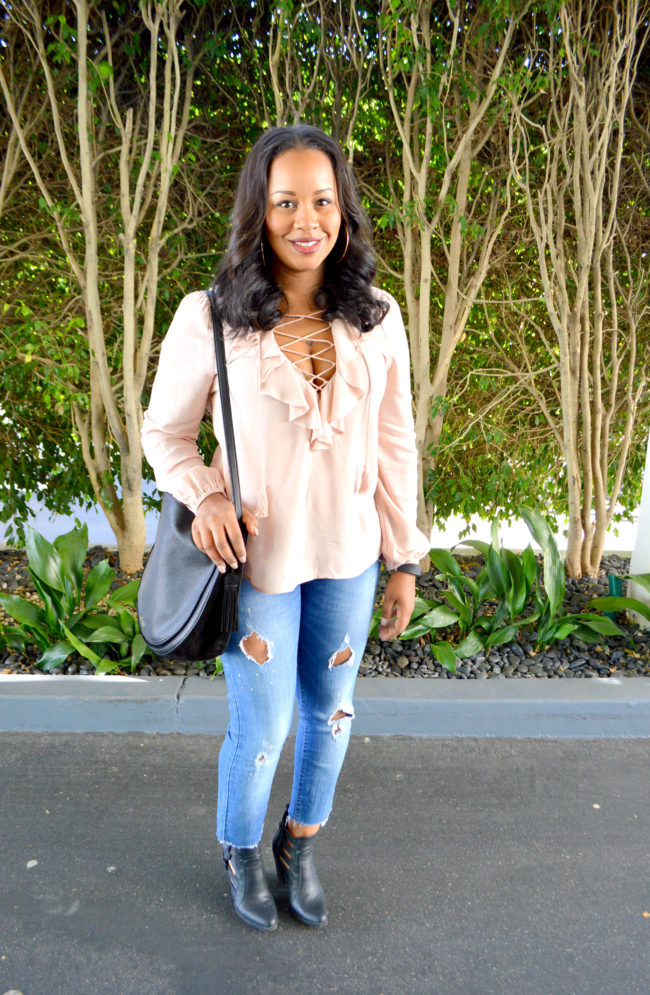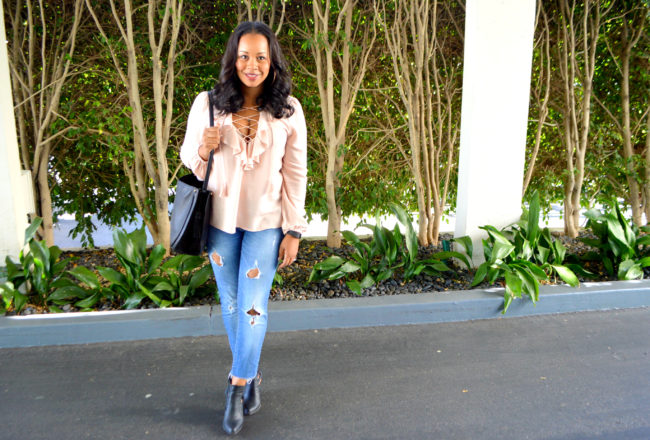 Blouse, F21 | Jeans, H+M | Booties, JustFab | Bag, Kate Spade (similar)
Lace-up tops are my new jam!  I may or may not have about 5 tops and dresses with laces.  I put on my "good" bra and cute top and I'm ready to go.  Once I get a waist, I'm going to get a fitted lace-up top.  Y'all ain't gonna be able to tell me nothing!  Have you tried the lace-up trend?