This is a sponsored conversation written by me on behalf of Olay. The opinions and text are all mine.
As a longtime fan of Olay, during my college years, Olay kept my face flawless on a budget. Now that I'm knocking on 40, my skin requires a little more maintenance. About a month ago I shared on Instagram that I was participating in the #Olay28Day challenge using only the Olay Luminous line for my skincare needs. I have very dry areas on my face. As a woman of color, it's hard to find that balance of moisture that doesn't make you look greasy. Keep reading for my before and after results.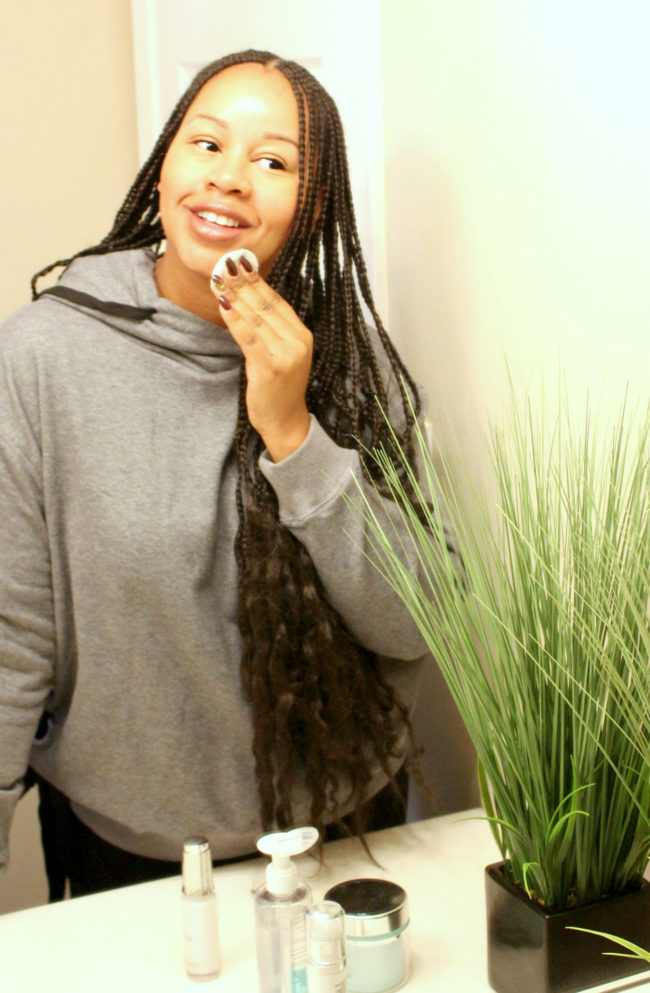 Below is my bare face before I started the Olay 28 Day challenge. I mentioned earlier that I have very dry areas on my face. Every time I get ready to apply makeup, I'm reminded of those dry areas. They are so dry that they become flaky and you can notice it through my makeup. I've been looking for a product to help with my dryness and I think I've found it. In just a few days into the challenge, I noticed significant changes in my skin.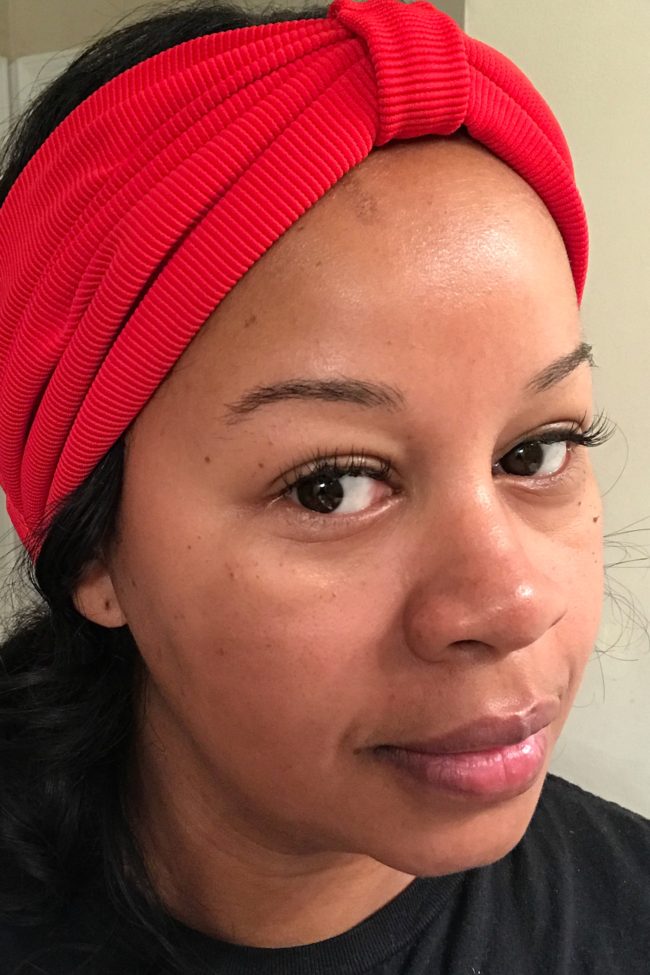 This may sound backward but my beauty routine starts at night. I truly believe great skin is made while you're sleeping. My face is out in the elements all day so it's important to me to pay special attention to it at night. So, here's my #Olay28Day routine using the Luminous collection.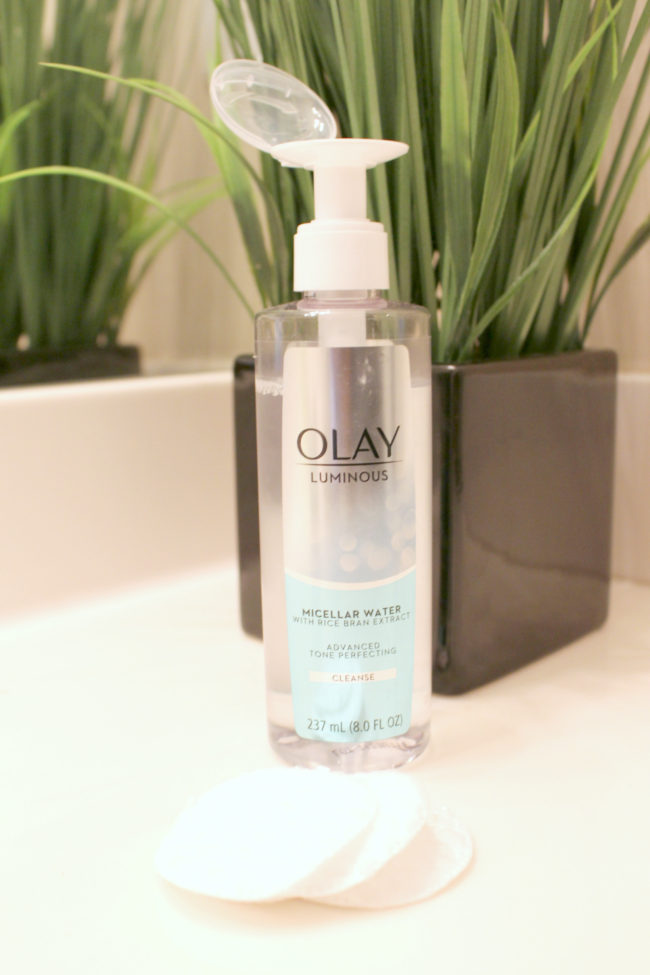 1.  I start with a PM cleanse with the Olay Luminous Micellar Water before I get in the shower. It was love at first sight with this micellar water, simply due to its packaging. The flip top and pump makes it easy to use. You don't have to rinse the micellar water but because I work out and wear makeup most days I wash my face in the shower.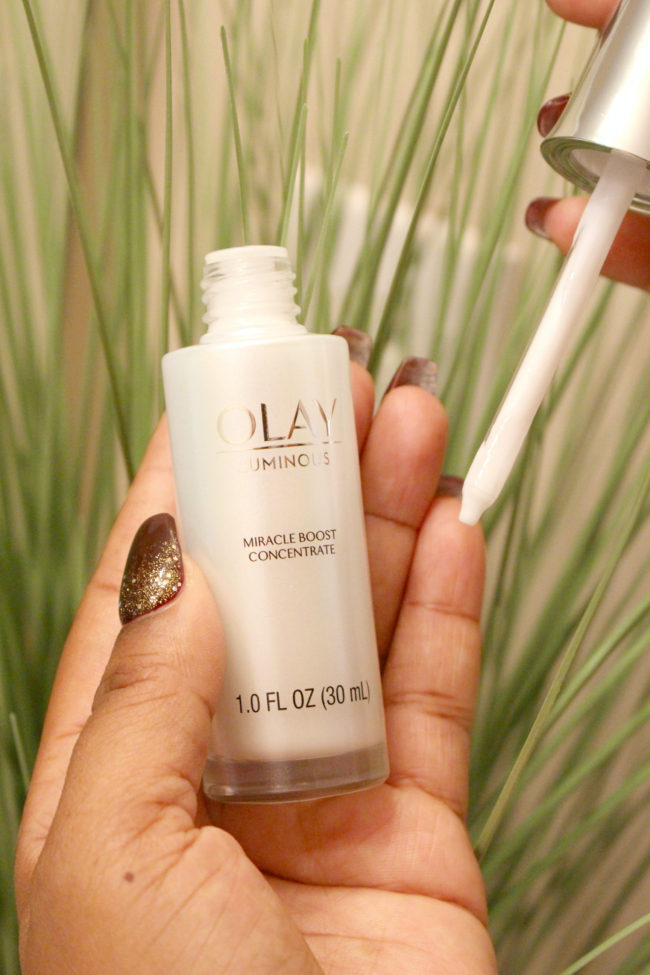 2.  After I step out of the shower I apply one drop (pea size) of Olay Luminous Miracle Boost Concentrate. I distribute the product to the dry areas of my face which is my forehead (fivehead) and my cheeks. A little bit goes a long way.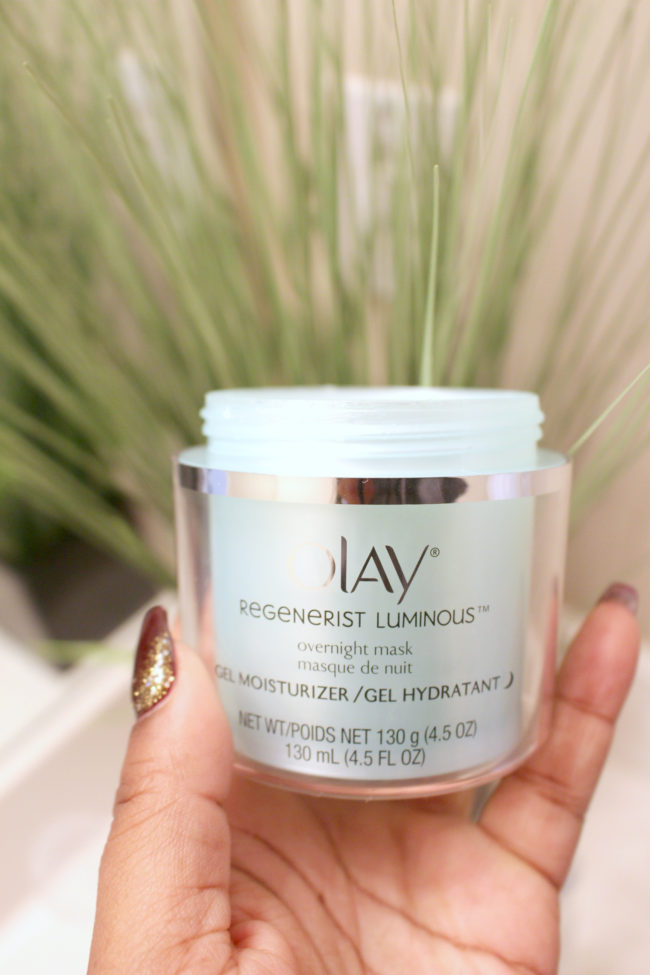 3.  Next, I apply the Olay Regenerist Luminous Overnight Mask all over my face. A little goes a long way with the overnight mask. Compared to other night creams and masks, this jar is big. Using it every day for a month I've barely put a dent in it.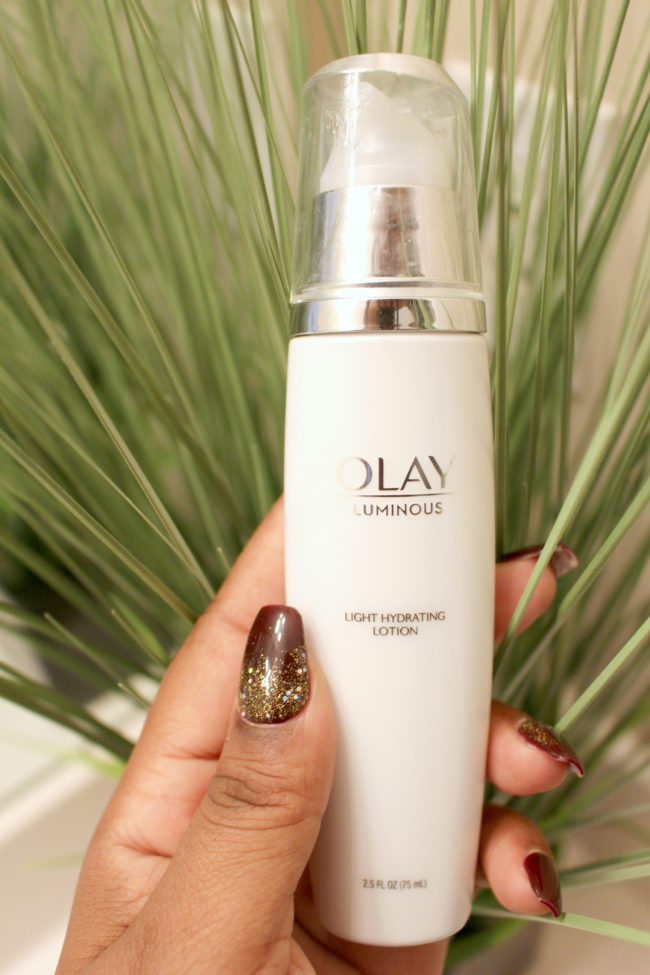 4.  In the morning I apply my Olay Luminous Light Hydrating Lotion. This product may say it's light but it packs a powerful moisturizing punch. In the mornings, I rinse my face with warm water and apply the Light Hydrating Lotion and I'm out the door.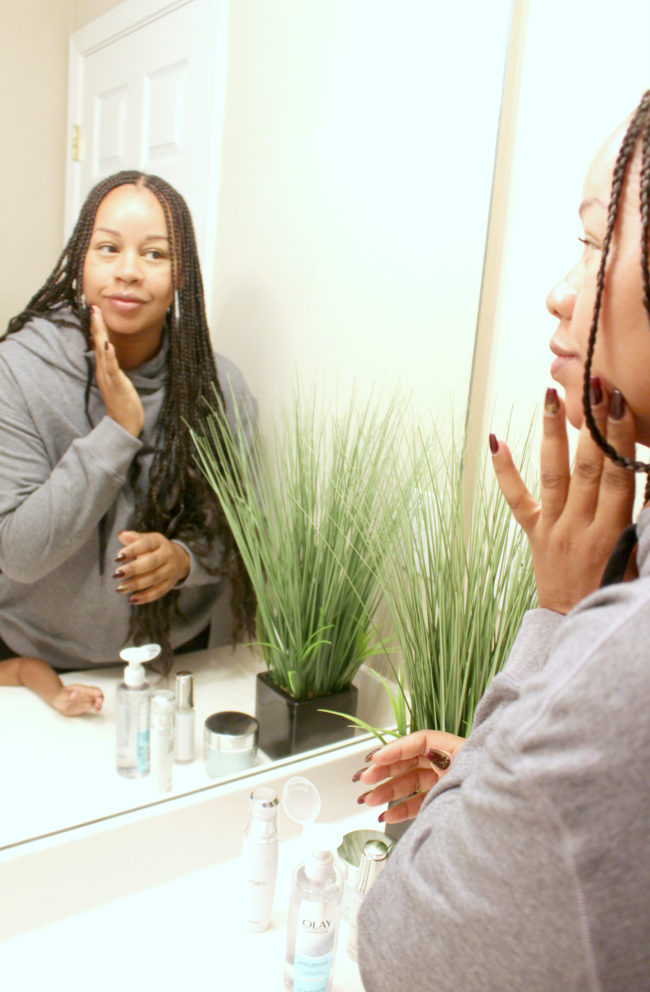 After using these four Olay Luminous products for 28 days, Olay has come through with helping me overcome dry skin and achieve that natural glow. Check out my 28th day photo below.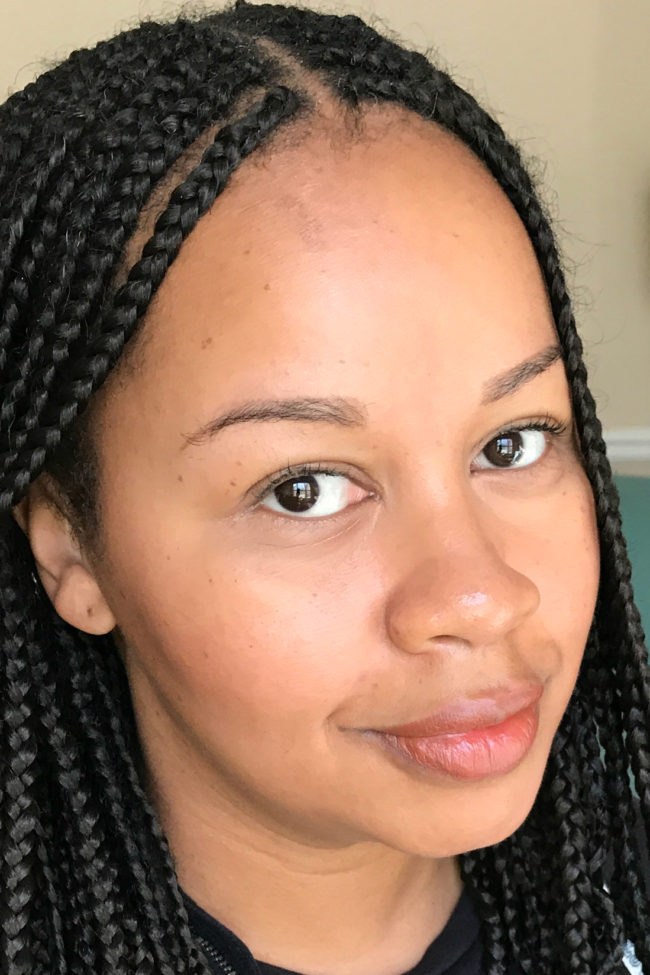 When I set out to do the Olay 28 Day challenge, my only concern was dry skin and not looking greasy. When I compared my before pictures with my 28 day photo, I noticed that the redness in my skin was gone and that my skin tone was more even. The burn mark on my forehead even started to fade.   This is great for us women of color that deal with uneven skin tones.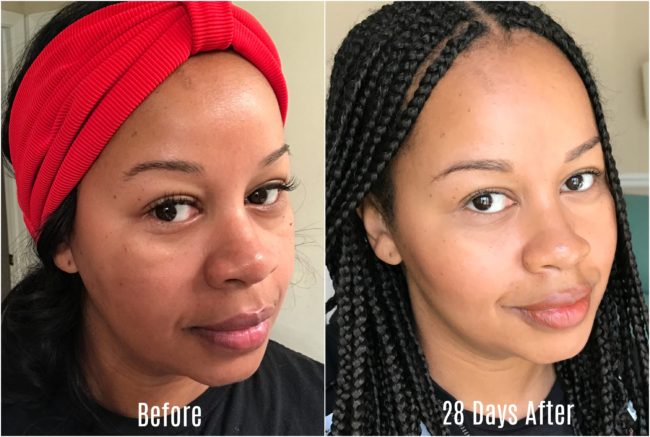 These photos have not been edited. Besides my missing lashes, can you tell the difference in my skin?
Olay Luminous has checked so many boxes in my skincare routine. My skin is moisturized and not oily, my skin tone looks more even, my skin looks radiant and these products are affordable! Each of the items in the Olay Luminous line has a substantial amount and should last me another 2-3 months.
Even though I love all the products, the stand out to me is the Olay Luminous Micellar Water. Not only does it work great but the pump makes it stand out. Other than that, all the products are great. My 28 day challenge will continue indefinitely as I continue to try to achieve a real "No Makeup" look.   You can do your own challenge and learn more about Olay Luminous HERE and find them at major retailers or on Olay.com.
What skincare issues do you have and would like to get rid of?