I hope you all had a fabulous long Labor Day weekend.  No baby yet but the nesting is in overdrive.  I'm running out of things to do.  I guess I just need to have a seat.  It's crazy that we are well into September!  I love me some fall fashion and so ready to wear normal clothes again!  I'm currently working on transitioning Peyton's looks into fall since it's pretty warm out.  One of my favorite fall trends is the return of wide leg and flare pants.  Skinny jeans will still be around, but I love some good wide legs for the perfect hippie chic look.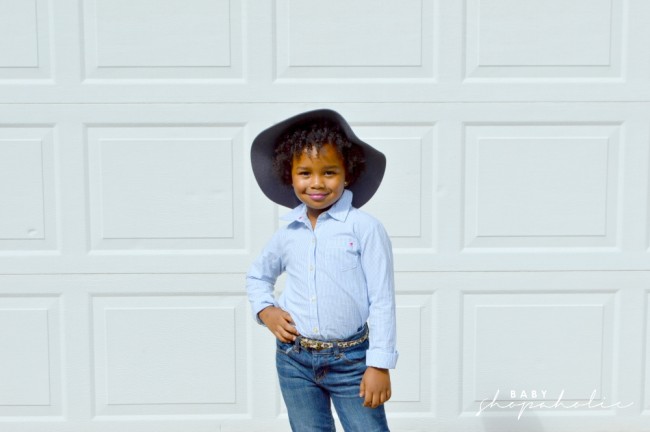 Shirt c/o Carters | Hat and jeans, Target | Shoes, Toms
Ok, Peyton's jeans are more of a bootcut but they work. This is one look that I'm looking forward to wearing but without the tucking in the shirt.  Are you a fan of the wide leg pants this season?  Will you be wearing?
Don't forget to join me to help end childhood cancer with St. Jude!  Doesn't matter where you live.  Join my team or donate and you will be entered to win a $1500 luxury beauty basket!  Click HERE to learn more.