I hope you all had a great Thanksgiving.  Besides the fact that I did 90% of the cooking and 100% of the cleaning ours was great.  I'm still recuperating.  I haven't been able to get out to do any Black Friday shopping but I did do some online shopping to find some great gifts for the kids in our lives.  Happy Holiday Shopping!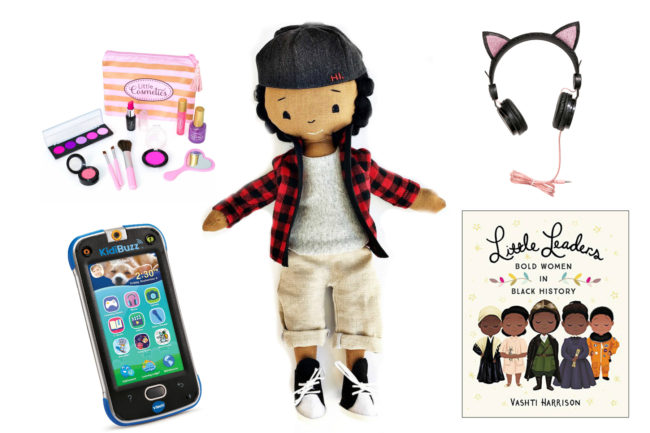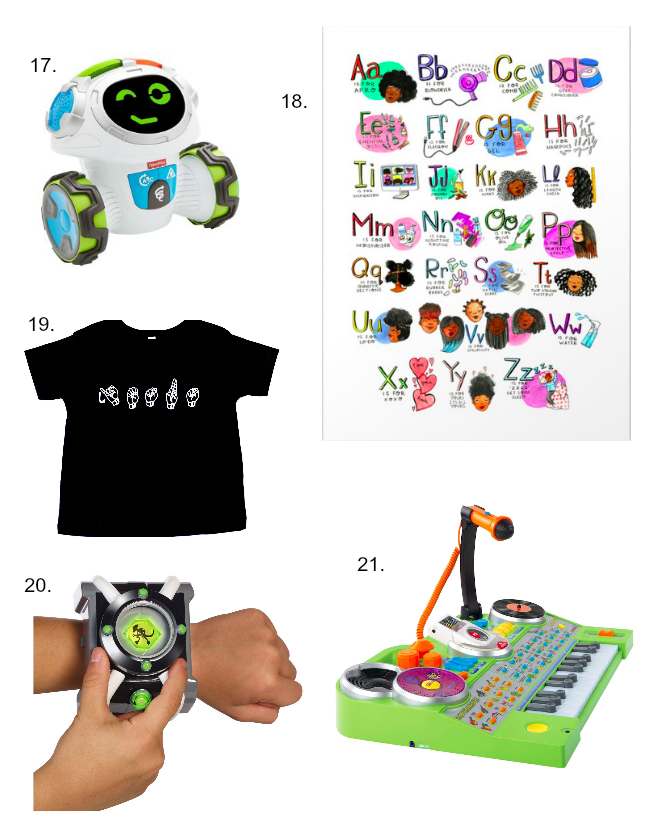 1. Vanity set | 2. Harper Iman Dolls | 3. Motorcycle | 4. Cat Headphones | 5. V-Tech Kidibuzz | 6. Bold Women in Black History | 7. Dark Vader Book Bag | 8. Unicorn Blanket | 9. Walkie Talkie Set | 10. LightBox | 11. Kurio Watch | 12. Pretend Makeup Set | 13. Powerwheels Ride-on | 14. Just Like Me Box | 15. Doll 4 Daddy's Little Girls | 16. Drone | 17. Fisher-Price Think and Learn | 18. Natural Hair Alphabet | 19. Sign Language Jesus Tee | 20. Ben 10 Watch | 21. V-Tech Kid Jamz Studio
Of course, Peyton wants pretty much everything on this list (that she doesn't already have).  She wants a phone so bad but said she will settle for a Kidibuzz.  Not sure if it makes calls but you can check it out HERE.  The girls already have the V-Tech Kid Jamz Studio and one of the main toys they play with regularly.  Every kid that comes over loves it.  The Doll 4 Daddy's Little Girls is super cute and sings the alphabet.  I'm planning on getting Harper a Motorcycle but I have a strong feeling that Peyton is going to take it over. Books are definitely on my list for this holiday season.
Have you started Christmas shopping?  What's on your kids Christmas lists?  Click HERE for kids holiday outfit inspiration and enter to win a gift card to Crazy 8.