I get asked all the time by fellow bloggers and strangers how they can learn to make money blogging. I try my best to answer their questions but it may not be what they want to hear. There are bloggers out there preaching on Twitter and Periscope telling you how they are balling out of control but they are leaving out some important information. I really prefer not to get into the money talk. But I will tell you about my blogging journey and maybe it will help you with yours.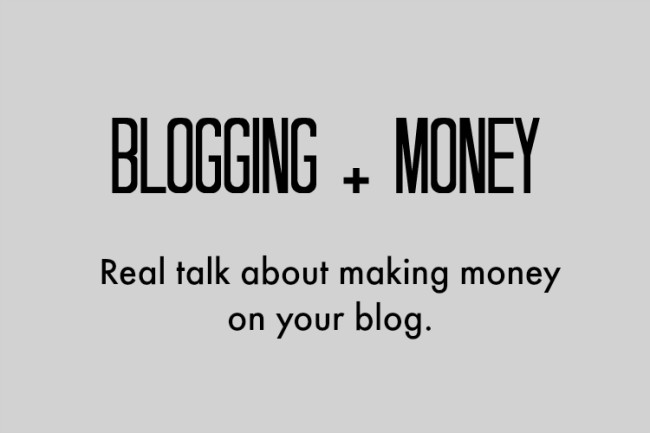 I didn't start blogging for money. I didn't even know what I was doing when I first started blogging. Back when I was first starting, a friend of mine who was already making money through blogging mentioned that I should look into a company like HostiServer for my blog if I wanted to take the prospect of making money further. This allowed my blog to go live for people to view and grow my audience. It is a slow process, but I will get there eventually. I didn't know people received gifts for review from blogging let alone cash. I remember the first time I received an item in the mail. I was like a kid at Christmas. I think it was a $5 body wash or something, but I still appreciated it.
Fast-forward 4 years. Now, I make "decent" coin from this blog (show some love on sponsored posts). Some months are awesome and some months have me scratching like a fiend. Let's not talk about waiting on the checks *peeps out the window for the mailman*. It took close to 2 years of consistent blogging before a company offered to pay me for a sponsored post. So if I were in it for the money, Baby Shopaholic would have shut down a long time ago.
I love this blog! If I weren't passionate about sharing, I wouldn't still be posting consistently for over 4 years. I wouldn't stay up all night writing post. I wouldn't waste my time or money attending conferences and events. I wouldn't be out sweating in the hot sun to take Peyton's outfit pictures. I do it for the love of Baby Shopaholic. Don't get it twisted, I love that I can make a few dollars doing something that I'm passionate about. That should be your motivation, not money.
Before the money talk, make sure you are blogging for the right reasons. Below are a few things to think about if you're interested in making money.
Have you consistently blogged for more than a year?
Does your site look good?
Are you pictures nice, large and clear?
Is your audience engaged?
Do you know your audience?
Is your voice unique?
Is your site monetizable?
I'm not trying to be a Debbie Downer. I just want you to know the real deal. Some people get their hopes up and think you can make money day one. It's not that easy. Do you guys remember the movie Field of Dreams with Kevin Costner? "If you build it, he will come". This goes for blogging. If you keep it up and work hard, money will come. Companies will find you. That's how it started for me.
If you are a blogger, what was your monetizing experience?