Back in the day when I just had Peyton to take care of, I used to think being a stay at home mom was all puppies and rainbows. You know, full of play dates where your baby held their blowouts until you returned home or runs to the mall to pick out the perfect mom's night out fit. WRONG! This "job" is just as hard, if not harder than my old 9-5. I quickly had to find a way to balance being the best mom I can be while getting my work done. Fisher-Price has some great new solutions that help me with my daily parenting challenges.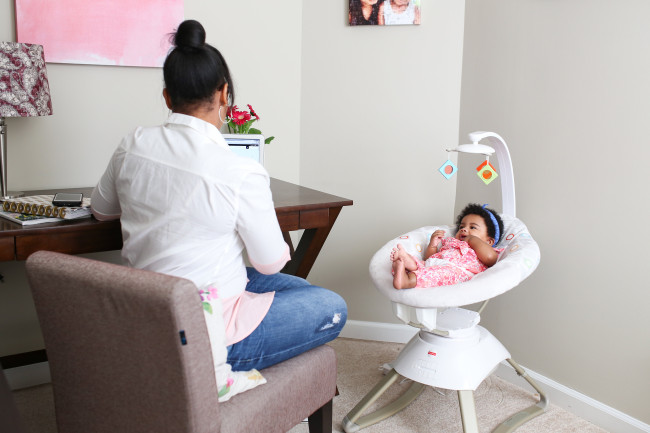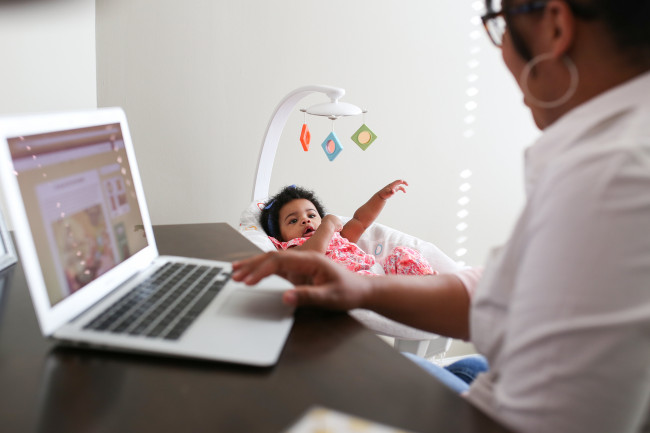 I start my days early by getting Peyton ready for school while Mister gets in some cuddle time with Harper. By 8:30 am it's just Harper and I until Peyton get's home from school. Actually it's not just Harper and I. It's Harper, laundry, cooking, cleaning and blogging.  However, we know who comes first.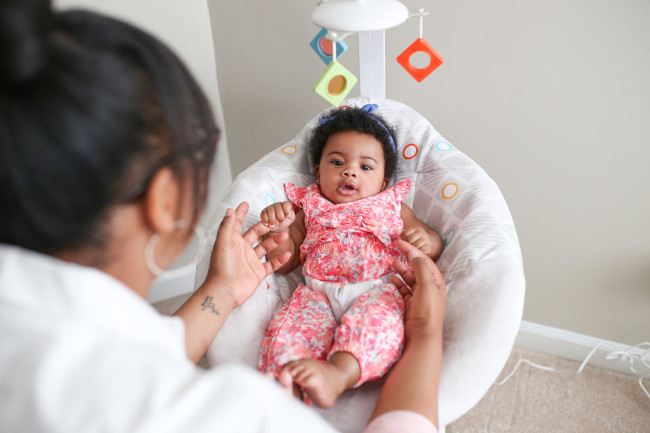 As much as I love to cuddle with Harper all day, I still have Peyton, a husband, a house to manage and business to take care of.  When it's crunch time, I count on my Fisher-Price Soothing Motions Seat to have my back.  I can set Harper in her Soothing Motions seat and be confident that she is comfortable and safe while I get things done. She doesn't feel neglected because she is right there next to my desk at eye level.  Fisher-Price Soothing Motions Seat is a registry must!  You can shop for one HERE.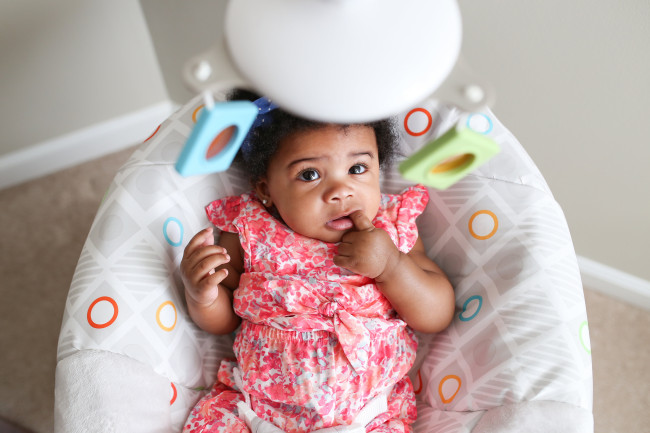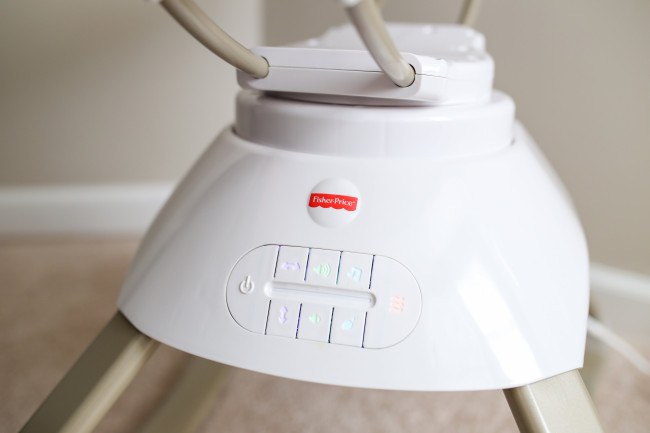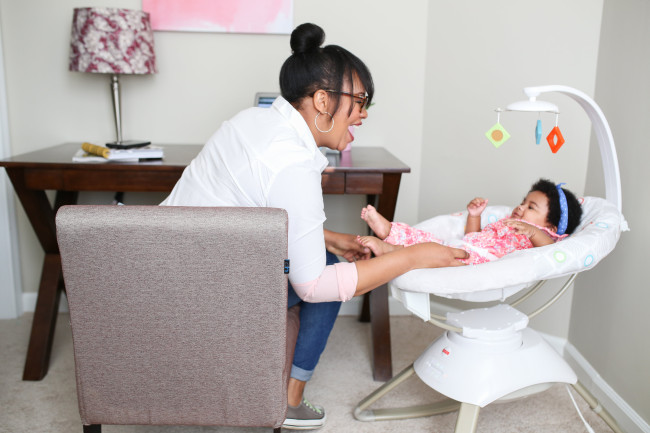 *Giveaway is closed*
Fisher-Price understands the challenges of parenthood. Fisher-Price is giving one Baby Shopaholic reader a Soothing Motions Seat. The seat features three different bounce and sway motions as well is being elevated so you don't have to get down low to tend to your baby.  Fisher-Price Soothing Motions Seat retails for $159.99. You must be over 18 to enter with a US shipping address. Giveaway will end at 11:59 PM on April 5th, 2016. Allow 4-6 week for prize delivery. I (Baby Shopaholic) is not responsible for lost or damaged packages. Use the widget below to enter. Good luck!
*Giveaway is closed*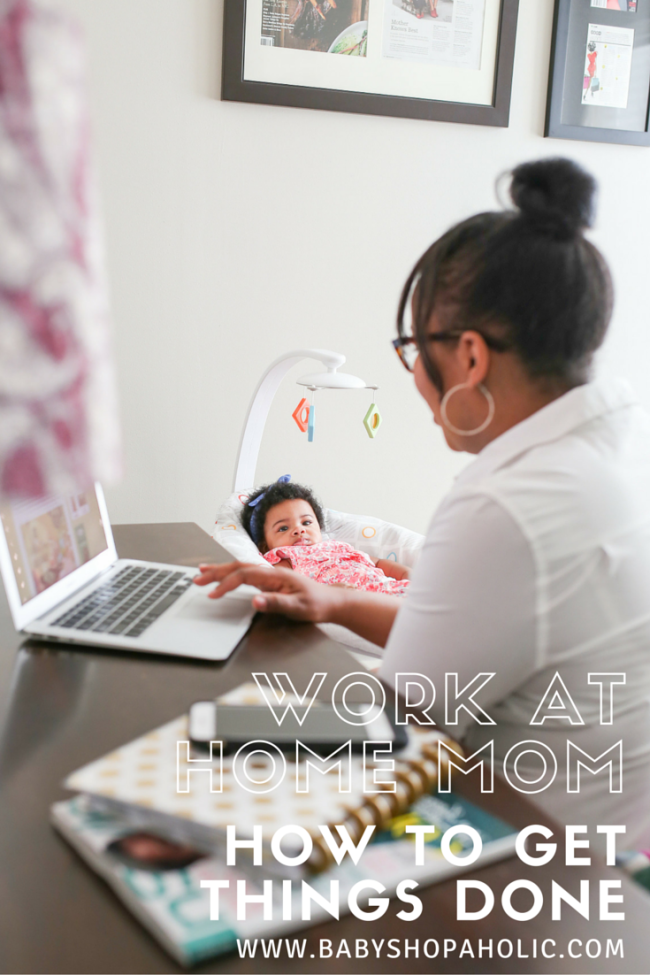 How would you use Fisher-Price baby gear for your family? *Giveaway is closed*
a Rafflecopter giveaway
*This post is sponsored by Fisher-Price.  Thoughts and opinions are my own.