It's hard to believe I've been blogging for 4 years! And I still love blogging just as much as I did when I first started. This is a space where I can talk to all you fly mamas and fashionistas. I appreciate all your support, comments, likes and retweets! Please keep it going : ). This blog has granted me all types of amazing opportunities. With these opportunities comes more responsibility, expectations and deadlines. Blogging is a great way to make some extra cash and you can learn more about how to set up your own blog on The Money Sack. Mo Money (or No Money), Mo Problems. I have no choice but to get organized. Yes, I put everything in my Google calendar, but sometimes that isn't enough. I jot down notes, only to loose them in one of my many handbags. Then I forget who owes me money. Then I have to rummage though my email trying to find post details. I finally got my life together with my blog binder inspired by fellow planner geek, Curls and Mo.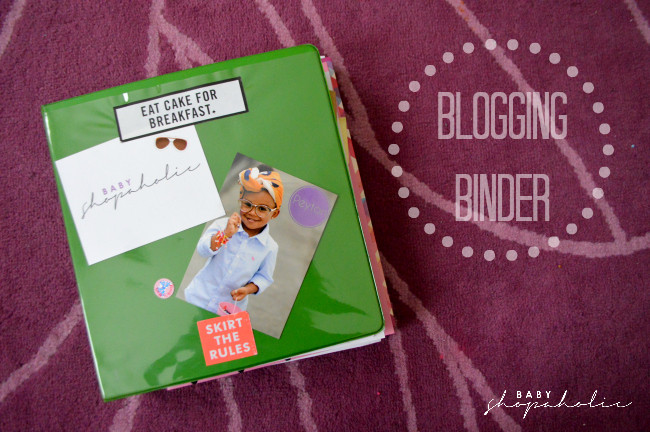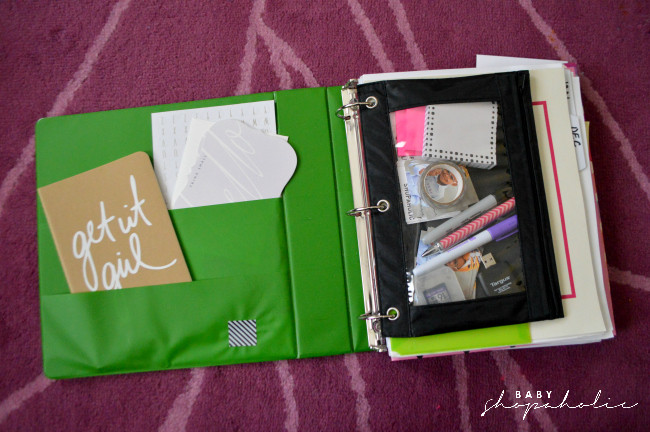 I started with a 1 1/2 inch 3 ring binder I had from my 1st attempt at getting organized. Then Curls and Mo posted this video. And it gave me all sort of organizer life! Most of the things Mo talked about in her video HERE, I had in my office already. I put a journal and note cards in the front pockets for easy access. I added a pencil case to store SD cards, business cards, post it and pens (duh).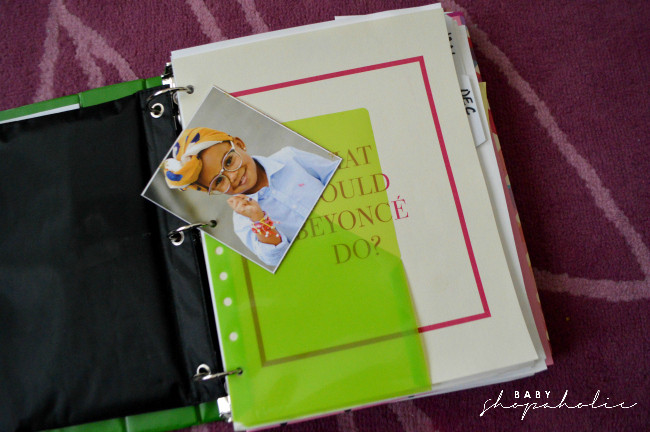 Of course, more pictures of my little sunshine Peyton. I picked up a pack of binder pockets to hold cards from events so I can go through them. I had to punch new holes to make it fit. I loved that Mo had a lot of inspiration words in her organizers so I grabbed all the ones I had. I added my infamous Beyonce quote (Etsy).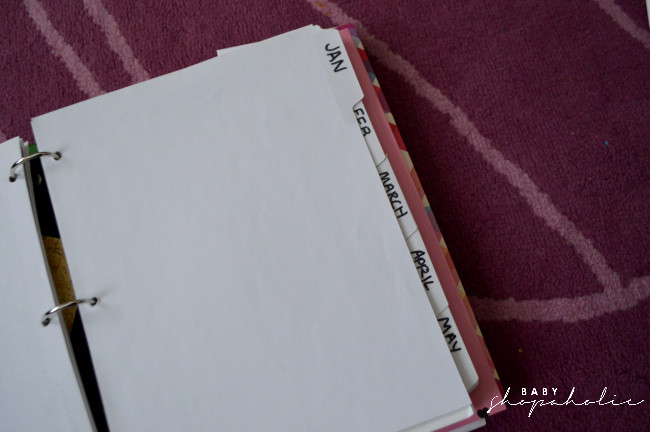 I picked up a several (pack of 5) plain dividers to make sure I had enough for each month and all the tabs I wanted to cover (the cute ones just cost too much).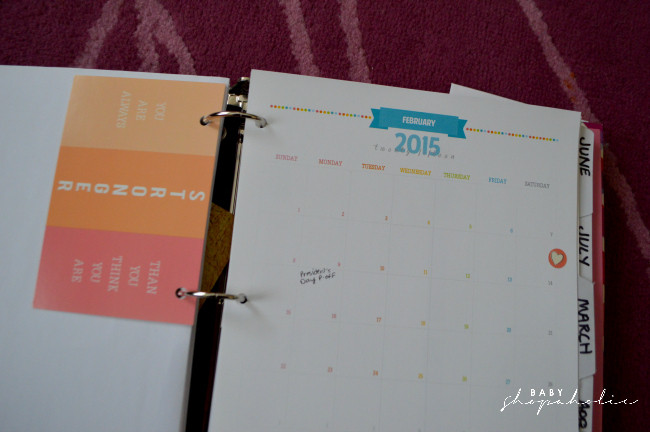 I headed to Etsy in search of some instant downloadable calendars. I got mine HERE but you can find some free downloads HERE. I start each tab off with a monthly view. I like to add my birthdays and big events here.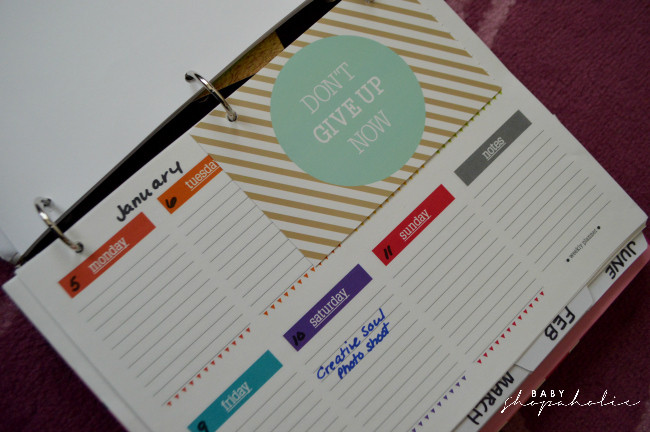 After the month view, I added 4 sheets for each week of the month. I use my weekly planner so I can see everything I need to do for the week. I add all my appointments, sponsored post dates and editorial calendar here. FYI, this picture was taken weeks before so it wasn't filled out. My calendar tends to look like someone threw up.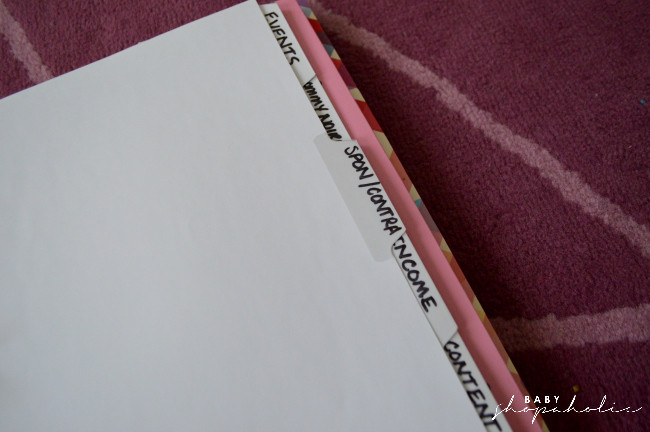 After all the monthly tabs, I have my admin tabs. I made a tab for contracts, income tracker, content inspiration, event planning, articles and more. The income tracker is my favorite. Now I know who I have to go all Big Worm on. After these tabs, I have folders to keep extra pages for the calendar, income trackers and more. When I sit down to work on my blog, I open my binder and everything is there. I can move about the house or even take it on the go.
If you are not a blogger and just need to get organized, Mo has started an Etsy shop with custom organizers. Below are links to more items I have to get me get more organized to achieve my goals this year.
Blog Action Planner (Giveaway here)
Pretty Pink Planner (Curls and Mo shop)
Imperfect Concepts (ICB Consults) Business Essentials Prints
You can find most of the items you need to create your own binder at Dollar Tree, Walmart and the dollar spot at Target. Let me know how you keep you blogging life and life in general organized. Do you have a blogging binder?