Every person should own a pair of boyfriend jeans.  Even the little ones.  I received so many comments on Harper's little jeans in her newborn pictures (HERE) about her little jeans.  People are shocked when I tell them I made them that way.  It's so easy!  I decided I would revisit this DIY with a video.  Once you see how I did it, everyone in your house will have a week supply of boyfriend jeans.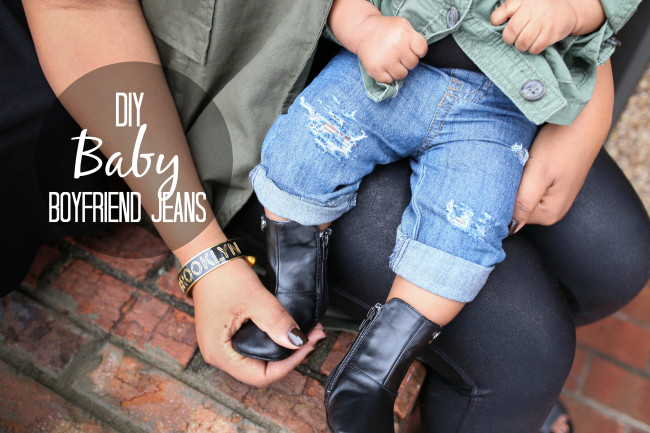 Watch this short video below to learn how to make jeans for your baby or yourself.
Make sure you look for loose fitting jeans.  Boy or unisex jeans work great for girls too.  You can find the baby jeans HERE (and they're on clearance).  I only washed the jeans that Harper is wearing once.  The more they are washed, the more used they will look.  Are you going to try and make some?  If you do, please tag me in your pics (@babyshopa)!
Don't miss a post! Sign up for delivery to your inbox HERE or follow on Bloglovin.