I hope you all enjoyed Valentine's Day!  We had a great weekend.  Instead of going out, I made Mister a "Red Lobster" dinner at the crib.  It was delish!  Mister also gave Harper the sweetest Valentine's card claiming her was her first and only Valentine LOL.  Totally going in her baby book.  On Saturday, I had a date with Peyton for the Universoul Circus.  It was so much fun!  If it comes to your town I recommend going.  Peyton were this colorful look that reminds me of the group Color Me Bad.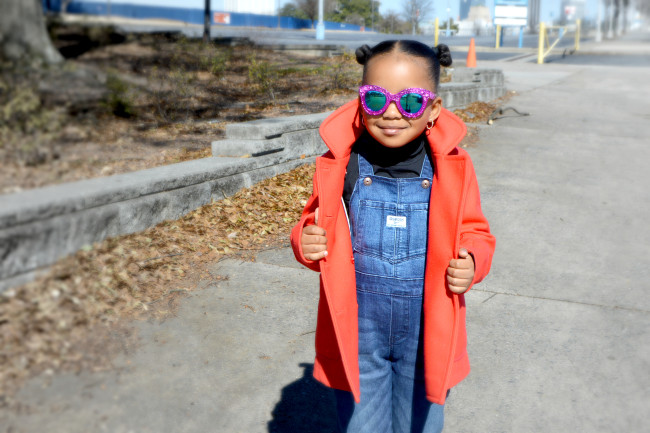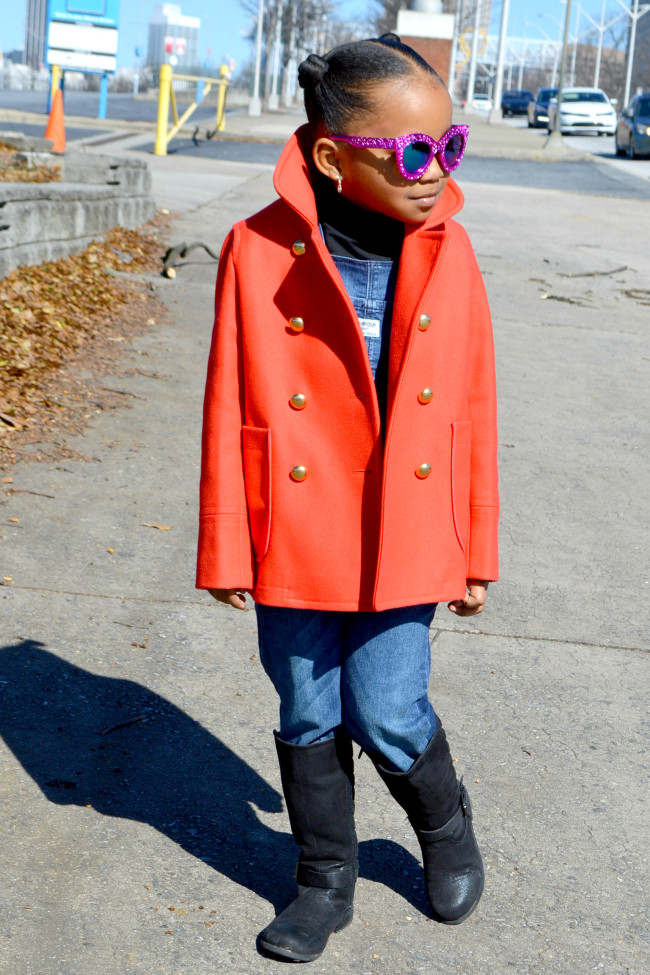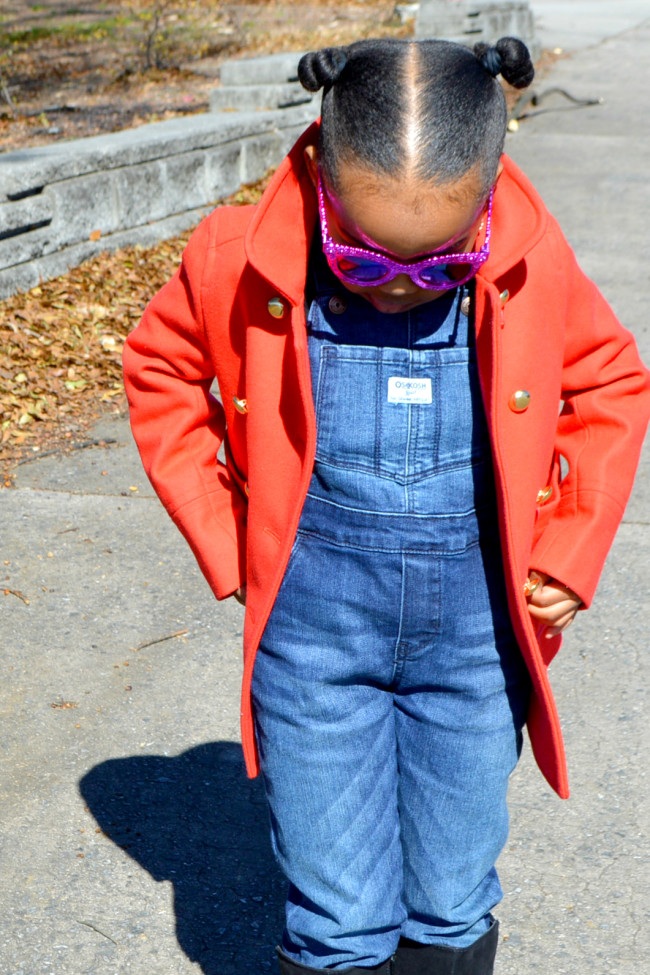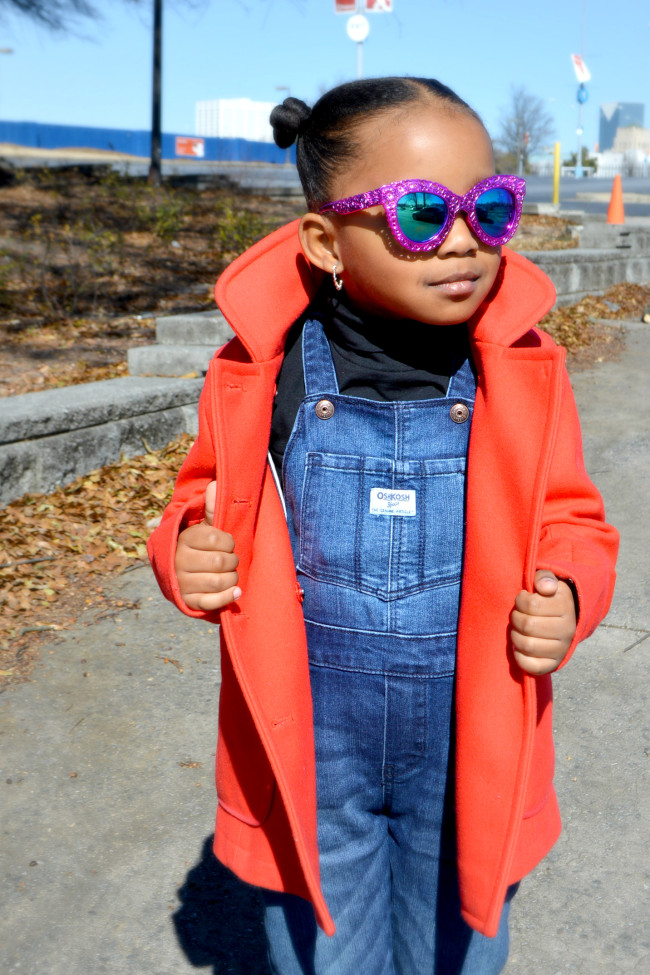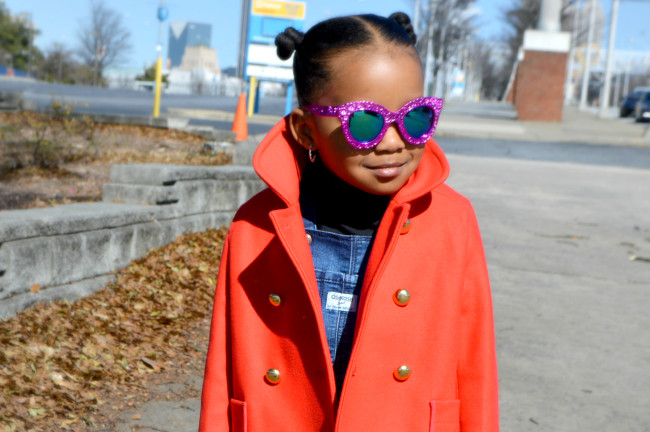 Coat, J.Crew | Overalls, OshKosh | Turtle neck, Target | Boots, Payless | Sunglasses, LoveMyAlannah
For a five year old, Peyton has a lot of black in her wardrobe.  I've heard people say in the past, you shouldn't put black on kids.  I don't agree but I will add some pops of color when I can.  This bright coat from J.Crew and the fierce sunglasses from  LoveMyAlannah.  Peyton makes me want to invest in some overalls and a turtle neck.  Unfortunately I would look more like Humpty Dumpty.
How was your Valentine's Day? Did you go to Red Lobster : ).