I swear Valentine's Day has crept up on me.  I'm not ready!  So this is not a Valentine's Day inspiration look but a cute look under $10.  Now that I have two beautiful growing babies, I really have to cut back on my spending.  I can't just ball out at the mall for myself anymore.  Therefore my style is changing.  I'm more specific with my purchases.  I'm no longer buying items just to wear one time.  I'm also sticking to my favorite colors, black, white and gray.  I lucked out and put together this cute and comfy look that cost me for under 10 bucks.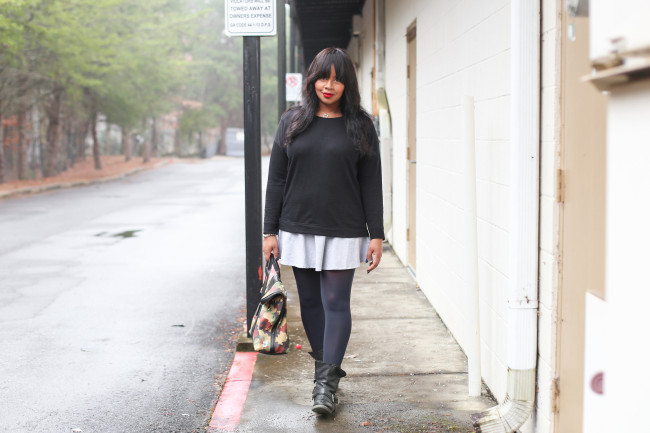 Photos by Anna Lynn Hughes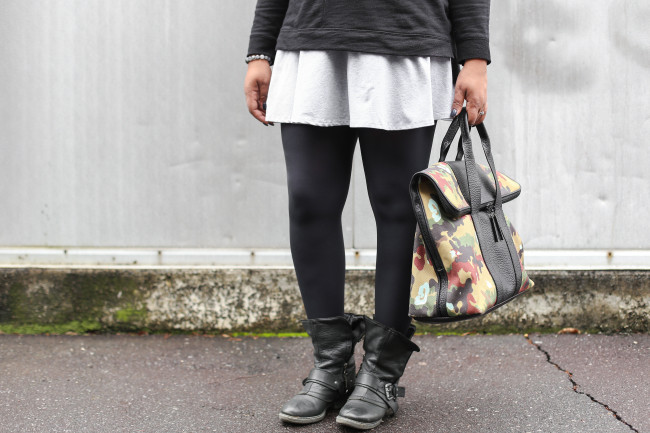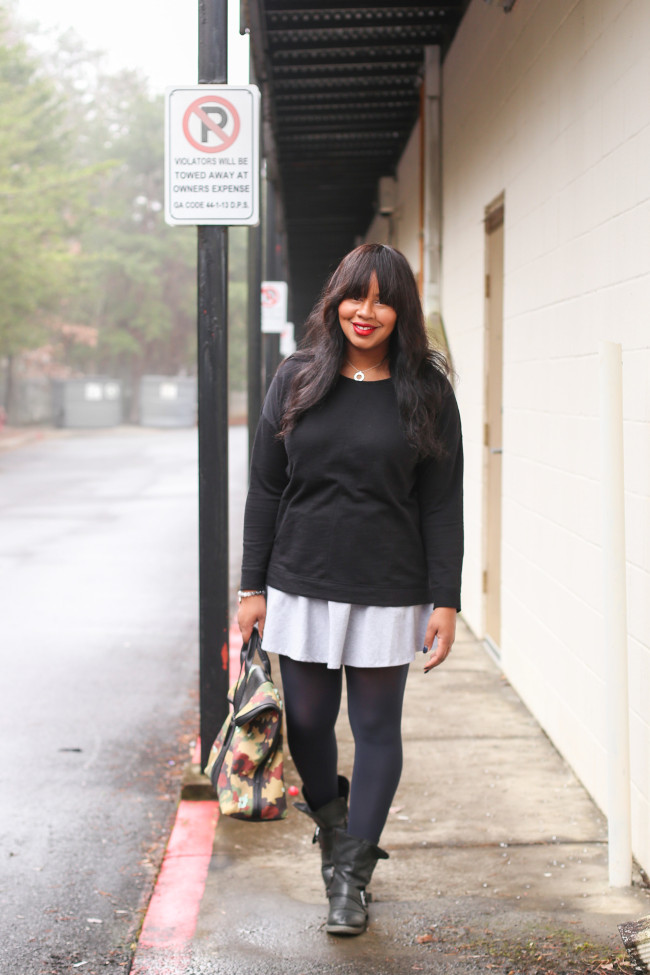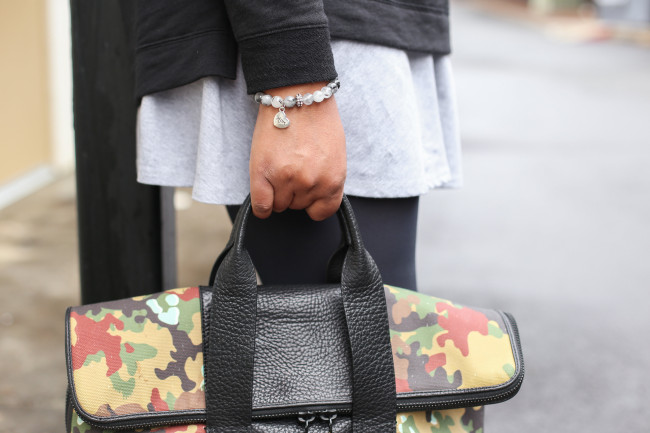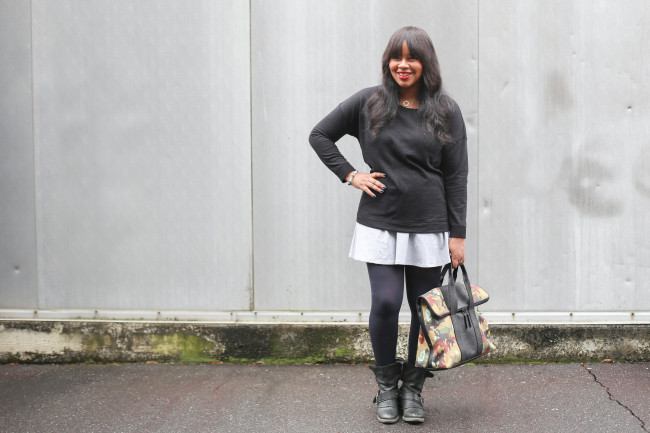 Top, Old Navy (similar) | Skirt, F21 | Tights c/o Spanx | Necklace, Tiffany | Boots, Report (similar) | Bag, Phillip Lim
My cotton skirt (at least it feels like cotton) was under $6!  I can wear it in the spring in summer with a tee.  This top that I found on clearance for $3 and it has been putting in work! It has been worn to the gym, birthday parties and spit up on. Y'all think I'm playing but I am all for multi-purpose items.  Comfort is a must.  I didn't bother wearing heels because I'm usually holding a newborn.  I'm learning to love my flats again!
I'm planning on giving my closet a complete overhaul.  I seriously want to start over.  I may be hosting a blogger closet sale soon so keep your ears to the internet streets.  Have you ever wanted to just start over and switch things up in your closet?