I've been MIA for few days. I took the girls to Chicago for to spend some time with my mom. This was my first time traveling by myself with two kids and I don't recommend it. Thank God I didn't lose anyone and we made it back home in one piece. After stuffing my face with Chicago style pizza and Portillos, I'm back on my weight loss plan. It's hard to lose weight. Throw in two kids and a husband that is looking in your face every night at dinnertime, it can feel impossible. I've managed to keep Peyton and Mister's stomaches full while I'm losing weight. Here are my tips to keep everyone happy.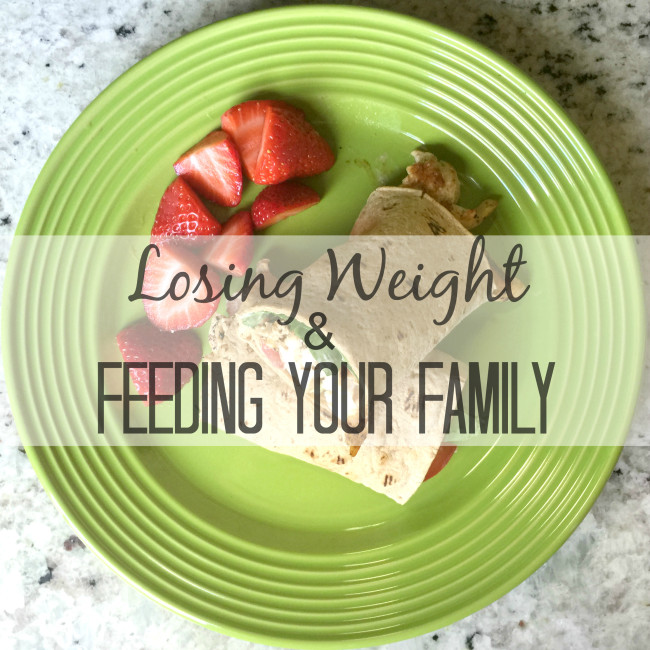 Do NOT cook separate meals. Ain't nobody got time for that. Last I checked I wasn't a short order cook. Everyone can eat the same thing. I may add some different toppings, dressings and bread for everyone else.
Only buy healthy options snacks. I only buy baked and veggie chips for my home. Peyton doesn't even miss the old stuff.
Cut down on the sweets. If you can't eat it, know one should be eating it. I only purchase options that if I eat a little all my hard work doesn't go out the door. I only buy one "dessert" item at a time. That helps eliminates snack options. If you're tired of it, you may just skip it.
Keep fruit on readily available. When Peyton says she's hungry before mealtime, I offer her fruit. I wash and cut up certain fruits as soon as I buy them so they are ready to go. I also keep apples and bananas on the counter so she can grab it without my assistance.
Meal prep. I talked about this in my tips to losing weight HERE. Plan out your week of meals. Look at your calendar and plan around activities.
Get the family involved. Ask the kids what their favorite meal is. Try to make it healthy as possible. This will keep everyone on board as they eat right with you.
Keep quick meals on standby. I make sure to keep chicken breast nuggets and turkey breast hotdogs in the fridge for Peyton. Sometimes you just don't feel like cooking but don't want to be tempted by fast food. These items are great for when you just want to eat a salad. I know that if Mister is in a big rush then he will quickly grab a meal replacement shake out of the fridge before he leaves the house. If you can never find time to eat, especially in the morning, then these shakes might be for you, check them out here.
Unless you are on an extreme diet plan or fast, you don't have to make separate meals for everyone. If you're regularly exercising at somewhere similar to http://coac.swellclubs.com/ you might want to double think about trying separate meals because you could need different calorie intake to keep up the energy for your routine. I've managed to lose 16 pounds while feeding my family. I'm sure Mister is losing more than I am. Our kids are watching what we eat. We need to teach our kids healthy eating habits while they're young so it will stick with them as adults. Peyton asks me all the time if something is healthy. She doesn't bother asking about sweets. Let's just say she looks forward to going to birthday parties.
How do you watch what you eat and still feed your family? I would love for you to share your tips in the comments.