Crochet hair styles are my new thing.  I didn't think there could be a more stylish and convenient way to wear my hair outside of a weave but I've found it.  Latched + Hooked has helped me get through some tough times with my hair dealing with postpartum hair loss (HERE).  I'm happy to be rocking Latched + Hooked latest addition to the family, the Twist-Out Curl.  The styles that I can do with this hair are endless.  Check out my favorite 7 ways to wear Latched + Hooked Twist-Out Curl.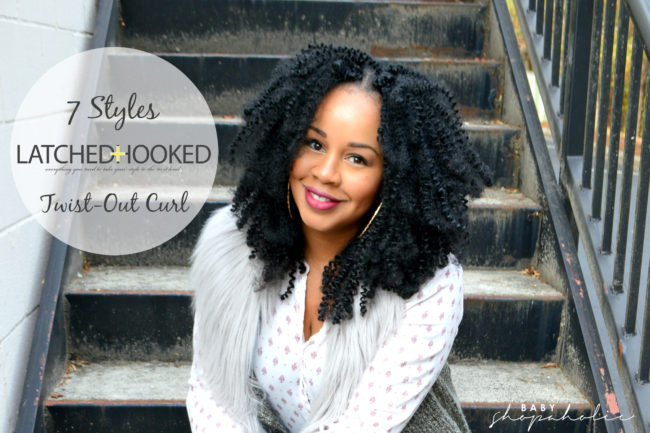 To keep it real with you, filming this video was very awkward for me but I thought this was the best way to show the curls. No I wasn't trying to look "sexy".  Scared more than anything.   Mister was excited that he gets 7 wives in one.
I hope you enjoyed the video.  Latched + Hooked is the perfect hair to get you right for the holiday.  Why get ready when you can stay ready?  Learn more about Latched + Hooked HERE.