I hope you guys had a great Columbus Day weekend.  Peyton has been out of school since Thursday and doesn't go back until Wednesday.  It's really tough trying to keep a 5 year old entertained while caring for a newborn while my husband is out of town.  Let's just say I can't wait for Wednesday morning!  Fall is here and we are loving this fall vintage look on Peyton.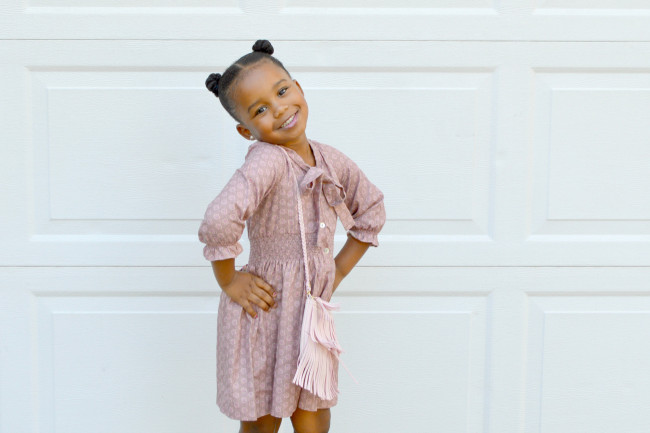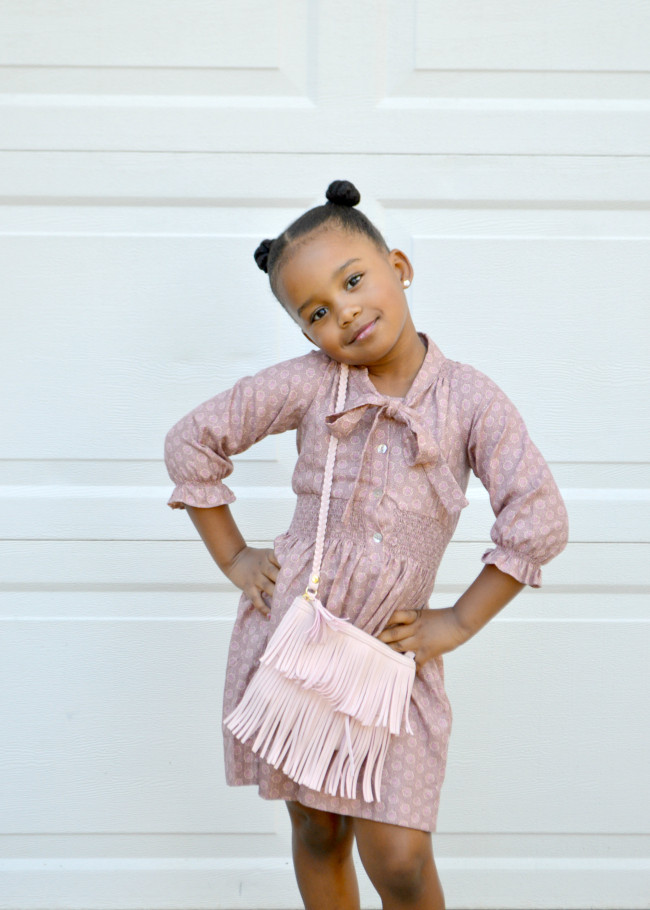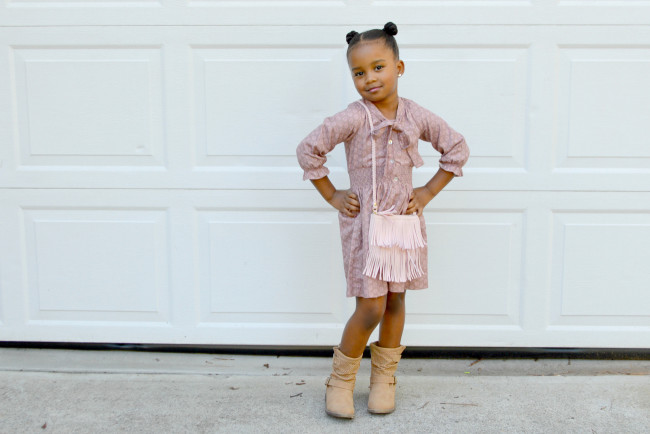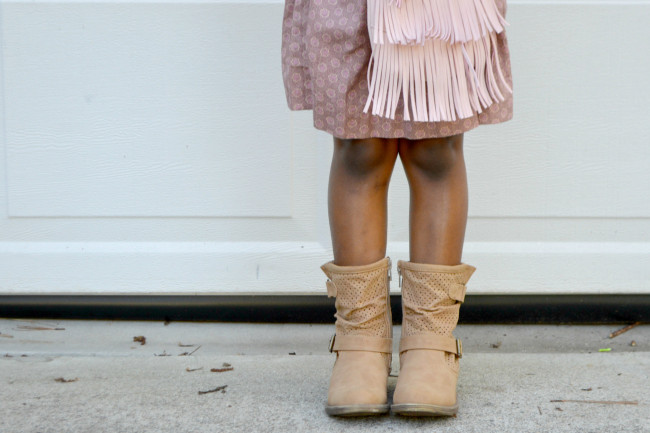 Dress, Gilt | Boots c/o Skechers | Purse, H+M
I'm in love with this vintage girl look.  Adding these super cute camel boots from Skechers gives this dress a boho edge.  Adding boots are perfect fall transition item even if the weather is still very warm.
Please bear with me during this transition period.  I have a lot of reviews coming and super cute photos of Peyton and Harper.  Thank you guys for all your support!