I'm getting a jump start on my spring cleaning.  Last week I tackled the jewelry and accessories in my closet.  The old system that I had was not working.  My jewelry was tangled and earrings were always missing.  It was taking me too long to pull myself together.  Instead of dealing with a jewelry organization system that wasn't working, I decided to do something about it.  I already had the Container Store Elfa closet (HERE), so I headed to the store to see what else I could find.  Here's the solution that I came up with.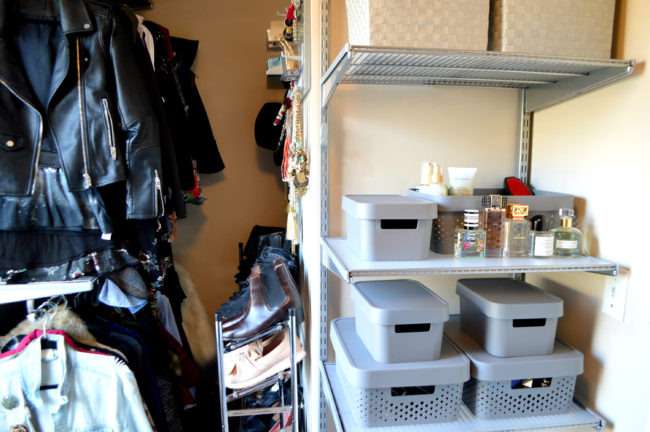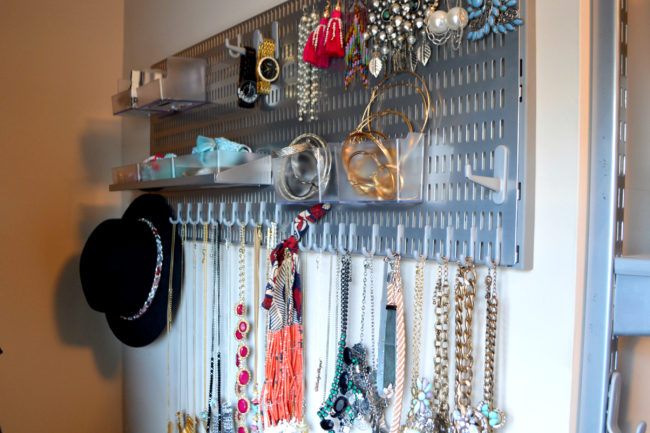 I added this big utility board to move all my jewelry from shelf to a where I could see everything. It's perfect.  I can see all my options quickly.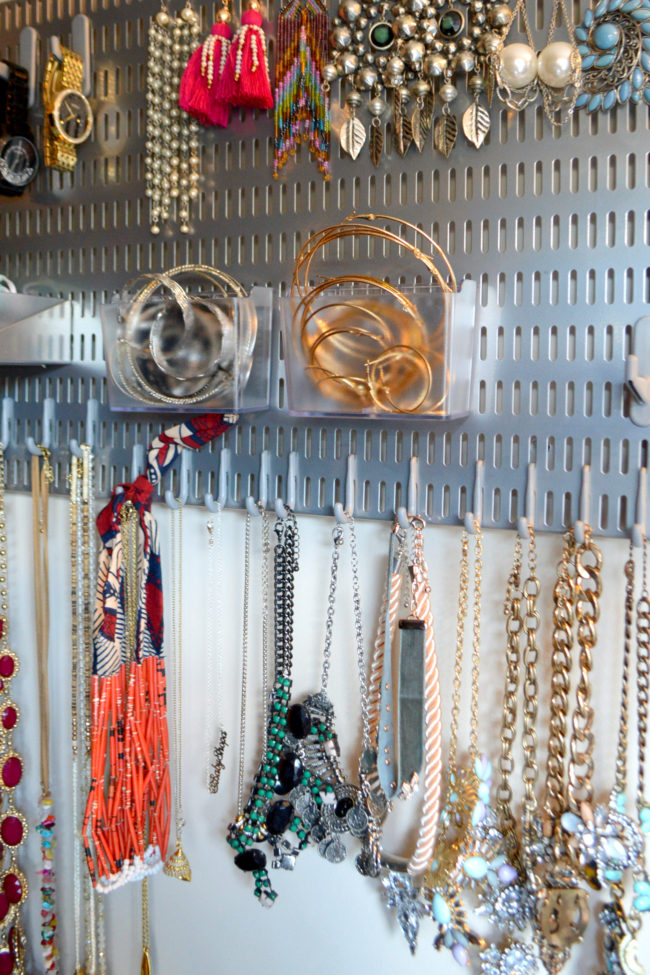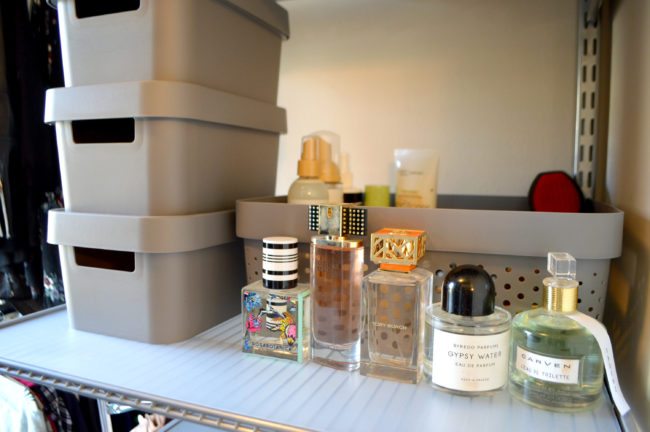 I was able to move my perfumes into my closet.  I had so many bottles that I only used one at a time and kept the rest in my office on a bookshelf.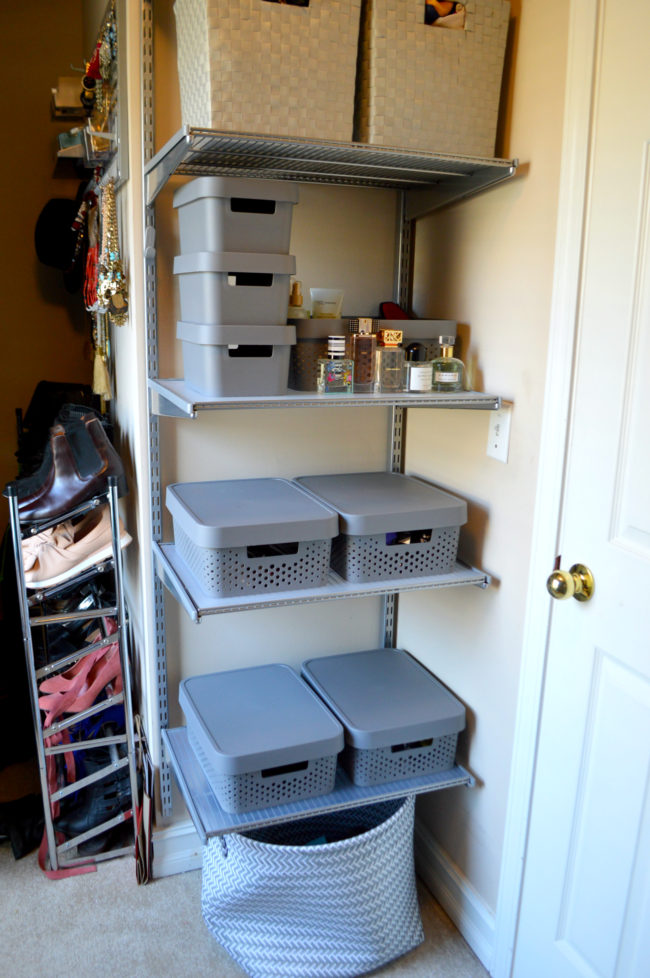 Utility boards, The Container Store | Hooks, The Container Store | Utility boxes, The Container Store | Large baskets, Target | Medium square baskets, Target | Small storage boxes, Target | Large storage boxes, Target
My closet before was a hot mess.  The system that I had for my jewelry and accessories was not working.  I would come in and throw everything on the shelf.  When it was time for me to get ready, I spent most of my time looking for items.  Those plastic drawers weren't cutting it either.  They are now in my laundry room housing hair care products.
My new setup has been working like a charm.  My accessory game is stronger than ever!  What do you think of my storage solutions?  If you want to see more of the closets in my home click HERE.