Winter has arrived in Atlanta!  Temps have been in the 20s lately.  I know that's warm compared to some cities but last year this time I was just wearing a hoodie or a jacket.  I'm trying not to complain because it gives us a chance to pull out all those cute coats that my girls barely get to wear.  Check out this cute coat that was passed down from my bff.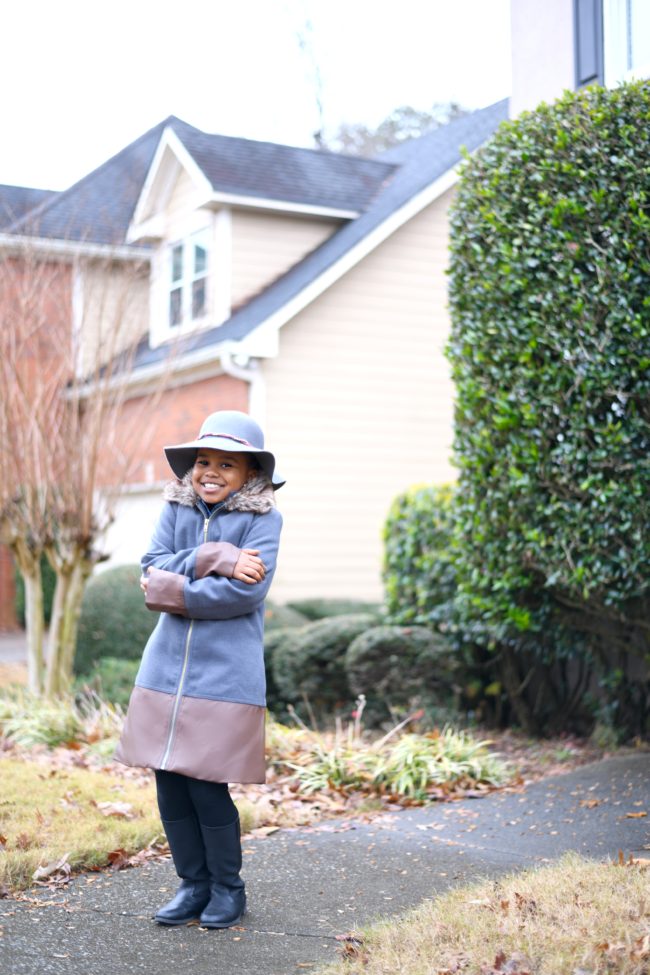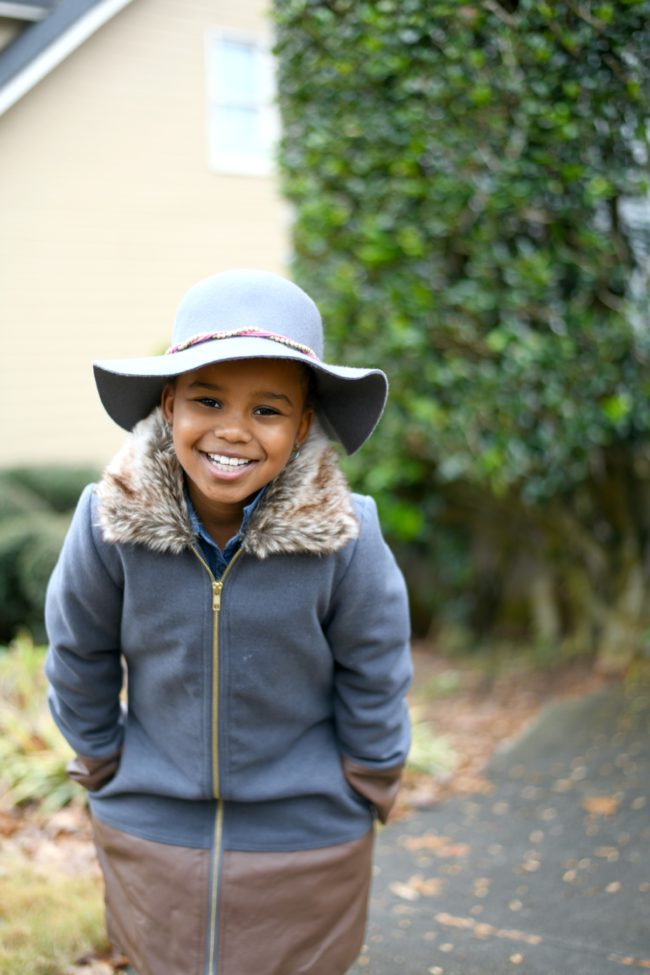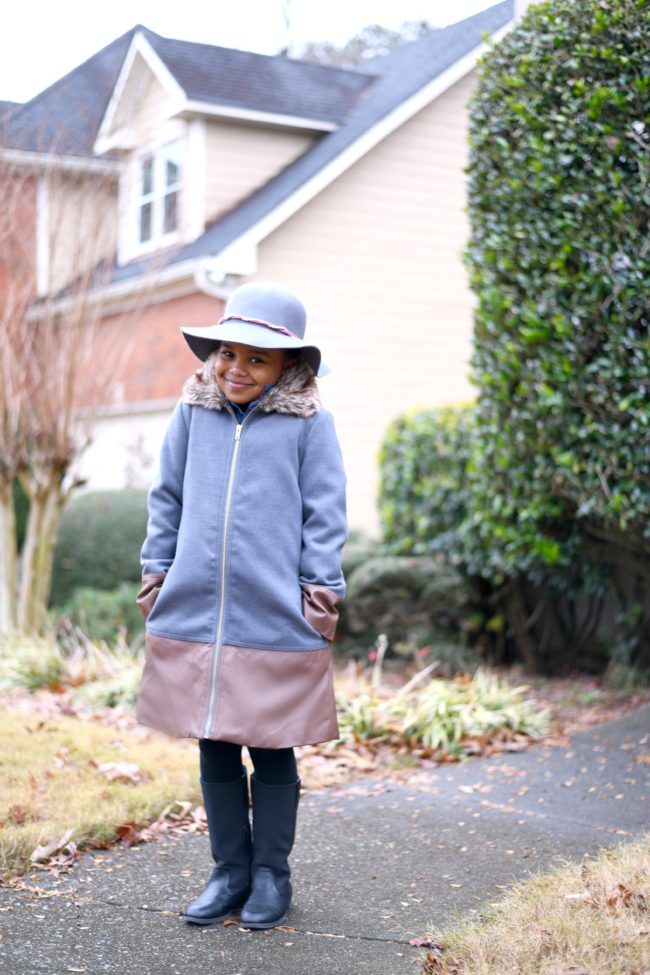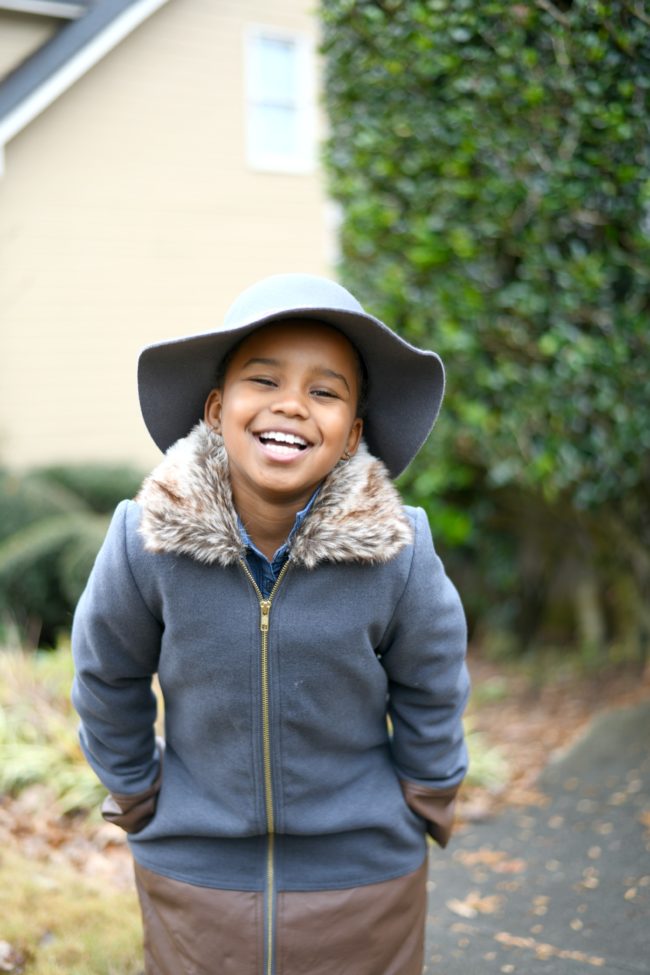 Coat (old), similar | Boots, Payless | Hat, Target (similar)
Since it has been cold I've been pulling out all the coats for the girls.  I realize they have more and better coats than I do!  Harper is really going to be slaying next winter because she'll be able to fit most of Peyton old coats. 
I need a few cut coats to wear myself.  I don't know why this winter has caught me off guard.  I was excited for Fall, but that only lasted like two weeks.  I'm not used to dressing for the cold in Atlanta.  I just stay in the house.