I hope you all had a great weekend!  Nothing much over here but waiting on Harper's arrival.  Her eviction day is Thursday if she doesn't come before then.  Things will be a little sporadic around here for a few weeks.   I have a few post that will be scheduled.  I'll peek my head in when I feel up to it after the Harper's arrival.  I did manage to take some pics of Peyton looking like a little solider girl in this camo print dress from Carter's.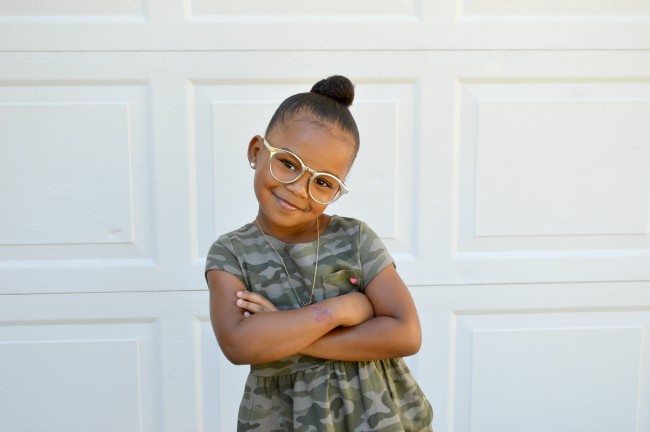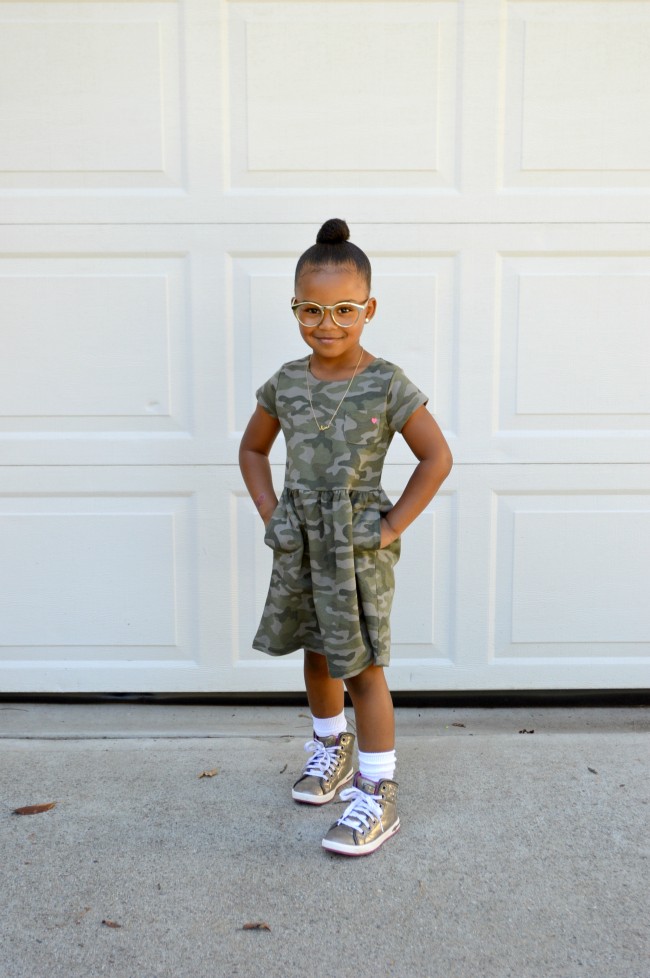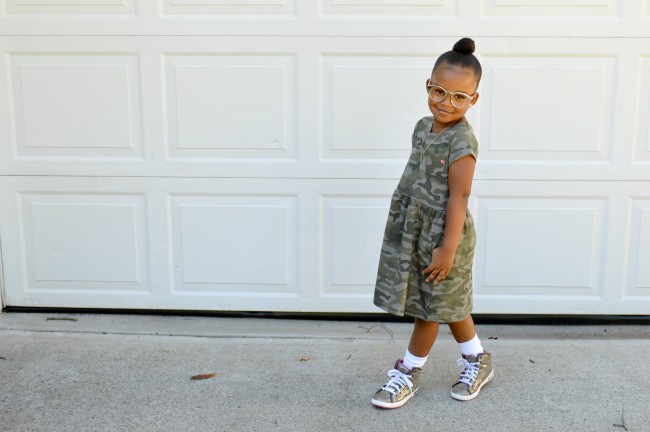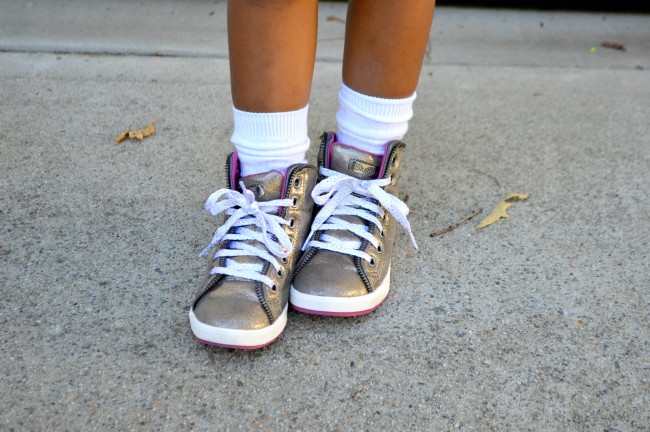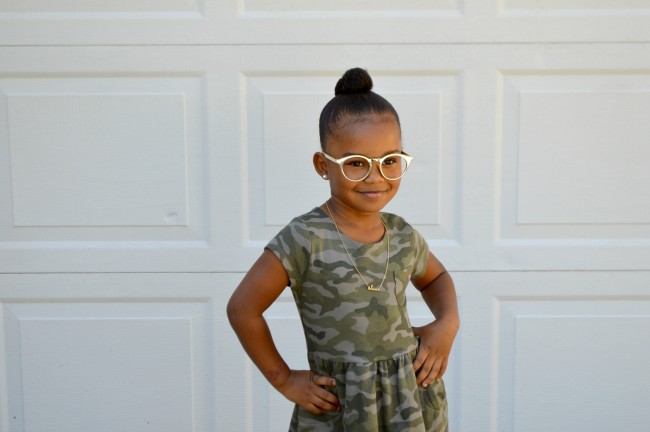 Dress, Carter's (on sale) | Socks, Target | Sneakers c/o Skechers
To my surprise, I'm still into camo.  You think I would be tired of it by now.  I loved this little dress when I saw it.  Harper even has some camo pieces in her new closet (here).  Will you be rocking camo this fall?  Or are you over-it-dot-com?
Don't forget to sign-up or donate to St. Jude and be entered to win a $1500 gift basket.  Click HERE!