My favorite sale of the year is here, Nordstrom's Anniversary Sale.  Only problem is that it falls on the heels of Peyton and Mister's birthday so my wallet is tapped out.  I'm sure I'll manage to dig up a few coins because you can't beat the deals during the Nordstrom Anniversary Sale.  If you don't know about Anniversary Sale, let me school you.  This is the sale where Nordstrom brings out new fall merchandise and marks it down up to 40% off!  Isn't that insane!  Today marks the start of early access, which means you have to be a Nordstrom card holder to shop now.  The sale opens up to the public on July 22 and prices go up on August 8th.  I've already stalked the catalog and made a list.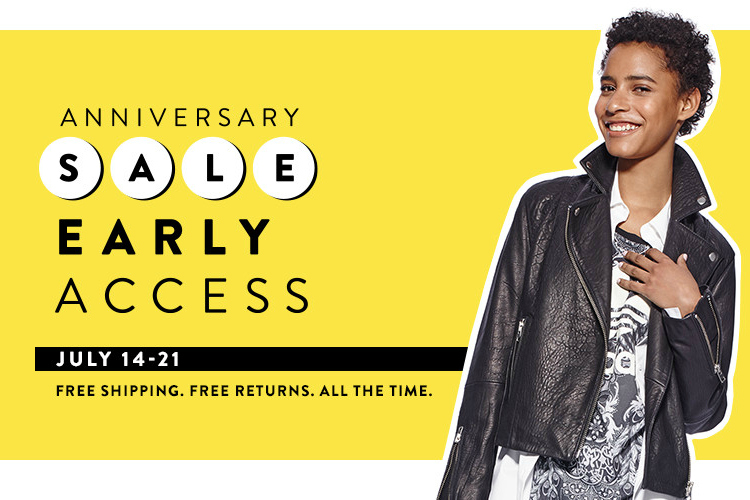 I've made it easier for you to shop the Anniversary Sale.  Just click on the item and you'll go right to the page.
Click on the item in the photo to shop and more info.  There's a ton of items to choose from now that the sale is live, like this moto jacket and baby Northface coat.  If you have a Nordstrom credit or debit card you can shop now!  What do you plan to snag during the sale?