I cared for my skin from the inside out with Aveeno® Active Naturals as part of a sponsored post for Socialstars #Aveeno
It's so crazy that Spring Break is already here! This year is flying by!  Peyton is out next week.  I hope the weather cooperates so we can have a little fun in the sun next week.  Even though it's fun to play in the sun, we have to make sure our children's skin is protected from harmful rays.  Aveeno® Baby Continuous Protection® Lotion Sunscreen With Broad Spectrum SPF 55 is a great option to use while enjoying spring break.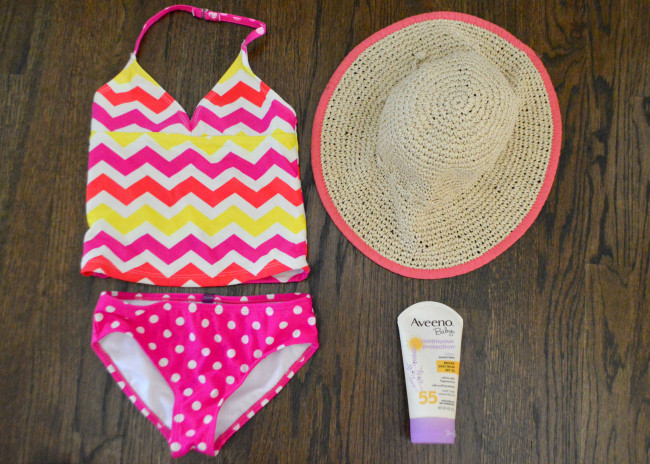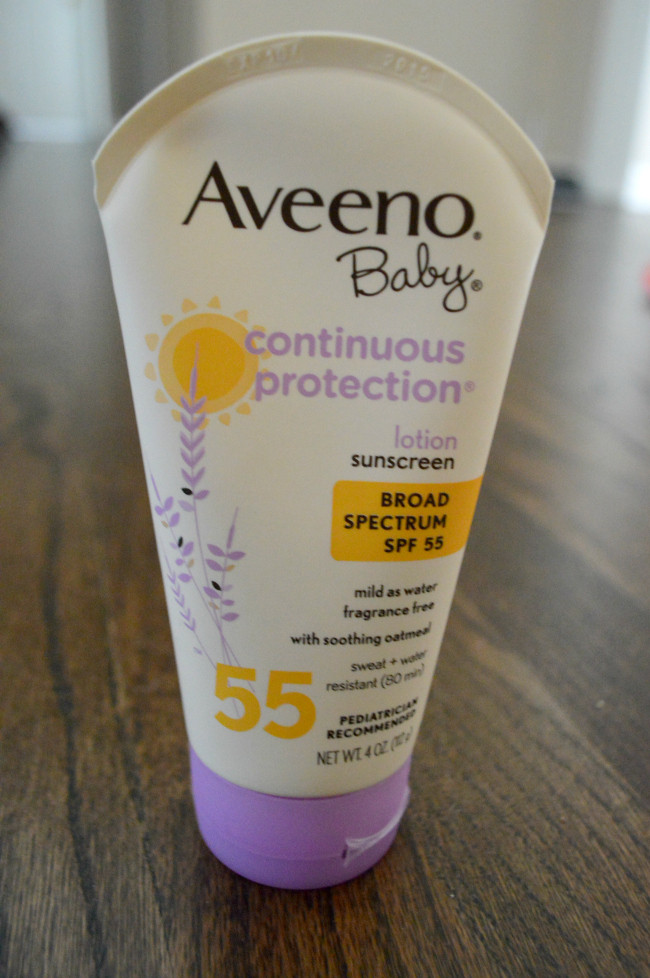 Aveeno® Baby Continuous Protection® Lotion Sunscreen is mild on baby and children's skin.  The sunscreen is nongreasy, fragrance-free, natural oatmeal formula helps prevent moisture loss and is water resistant for 80 minutes.  Eighty minutes is all I need in the sun!  I love that I don't have to reapply during one outing.
In addition to the trying out the sunscreen, I've been using the Aveeno® Sheer Hydration Lotion.  Aveeno® Daily Moisturizing Lotion Sheer Hydration moisturizes for a full 24 hours, for velvety soft, beautiful, healthy-looking skin.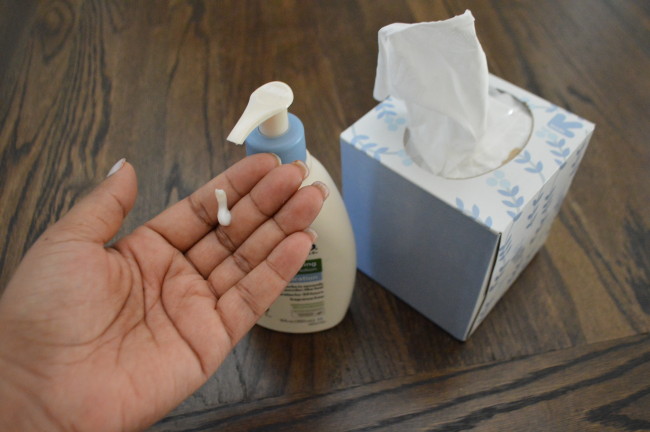 I'm really impressed with Aveeno® Sheer Hydration Lotion.  I've gotten so used to lotions feeling greasy and this one doesn't.  But I know my skin is moisturized because it passing my person "ashy" test.  You know the test where you scratch yourself to see if it turns ashy (or white).  It passed!  Even several hours later!  Perfect for ankle and feet so they don't slide in your sandals.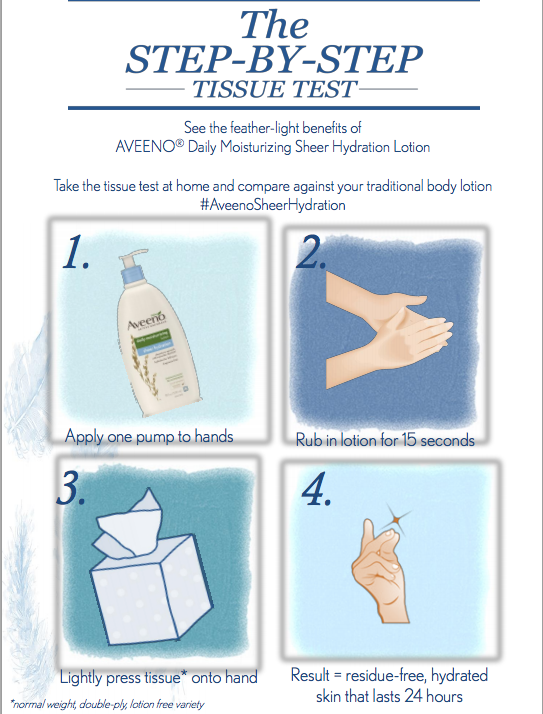 Aveeno® encourages you to take the "Tissue Test".  I took the test and passed!  Aveeno® Sheer Hydration Lotion is very different (in a good way) than any other lotion that I have used in the past.  Take the "Tissue Test" with your current lotion to see if it passes.
How are you planning to take care of your skin for spring break?