It's the last day of March!  Time to ditch those winter clothes even if it feels like it.  I've never been so pumped to wear spring clothing in my life.  I think it's because I was very preggers this time last year.  There are a lot of spring trends are mom friendly this season.  I've already added most of the items to my spring and summer line up.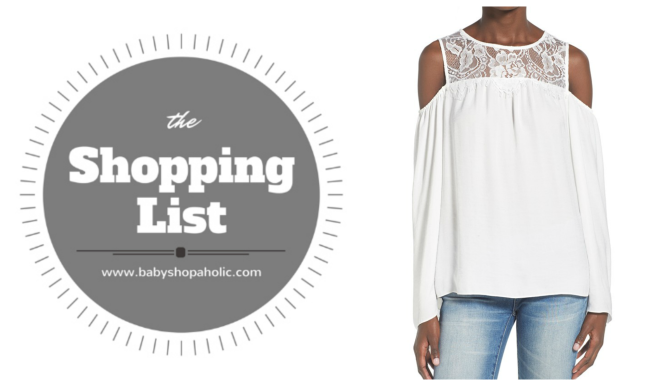 1. & 2. Cold shoulder | 3. Round sunglasses  | 4. Cage heels  | 5. Strappy sandals
6. Lace  | 7. Bell bottoms  | 8. Tassels
One trend that I don't think any of us will be able to avoid is the cold shoulder trend.  I thought showing my shoulders would make my back look big.  In actuality it is probably the most fit part of my body.  Beyonce is responsible for the round sunglasses crave.  She showed up wearing them court side at a basketball game after dropping Formation and everyone when nuts.  Gladiators and caged heels are still going strong.  I need to invest in a new pair my self.  Those Rebecca Minkoff sandals have my name written all over them!
What trends are you excited for this spring?  Any items you must have this season?