This post is sponsored by Publix. All opinions are my own.
The year is coming to end, and I'm reflecting on the past year and thinking about my plans for the new year. I will be reclaiming my time in 2019! That means I'm going to work smarter, not harder. As a busy mom, from the time you rise in the morning until you go back to sleep, it's a marathon of tasks. With the help of Publix delivery, Powered by Instacart, I can reclaim some of my valuable time. Keep reading to learn how easy it is to use Publix delivery, Powered by Instacart, save $10 on your first order of $35 or more, and how I make delicious catfish from Publix.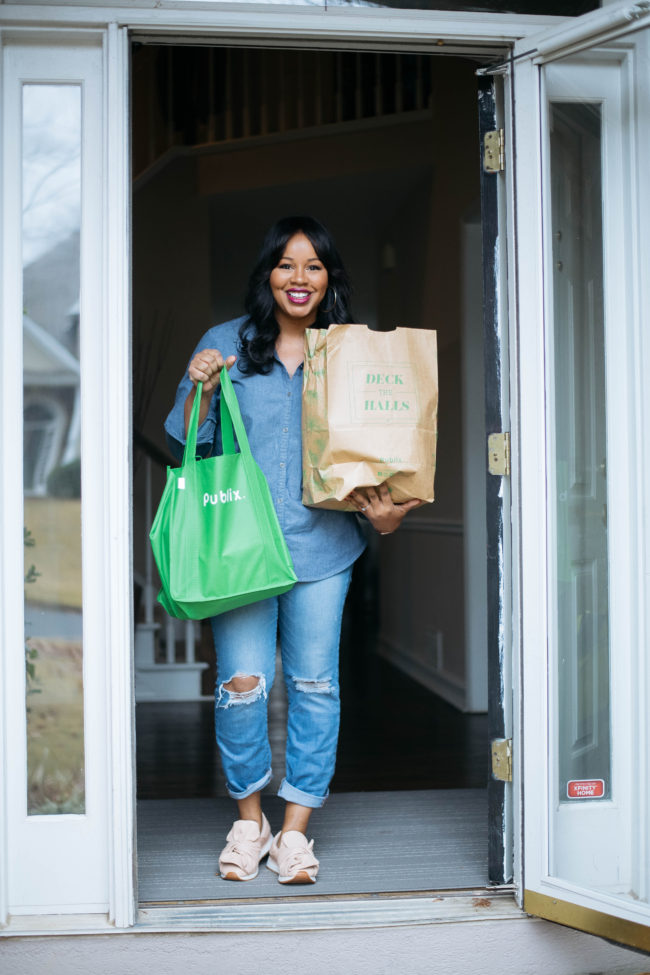 The question of the day is always "What's for dinner?" I remember when I used to work full-time outside the house, after working a long day, I would stop at the store wandering down the aisles wasting time trying to figure out what to cook. Now I have two children that I have to get ready just to take to the store to pick up groceries. We spend 15 to 20 minutes just getting ready to leave the house looking for shoes, coats, and using the bathroom. Not to mention it has been cold and rainy in Georgia, and who wants to go out in that. Once I'm in the car, I feel defeated and will pull into the nearest drive-thru. Now that I can save time on those busy and/or cold days, I will be using Publix delivery, Powered by Instacart.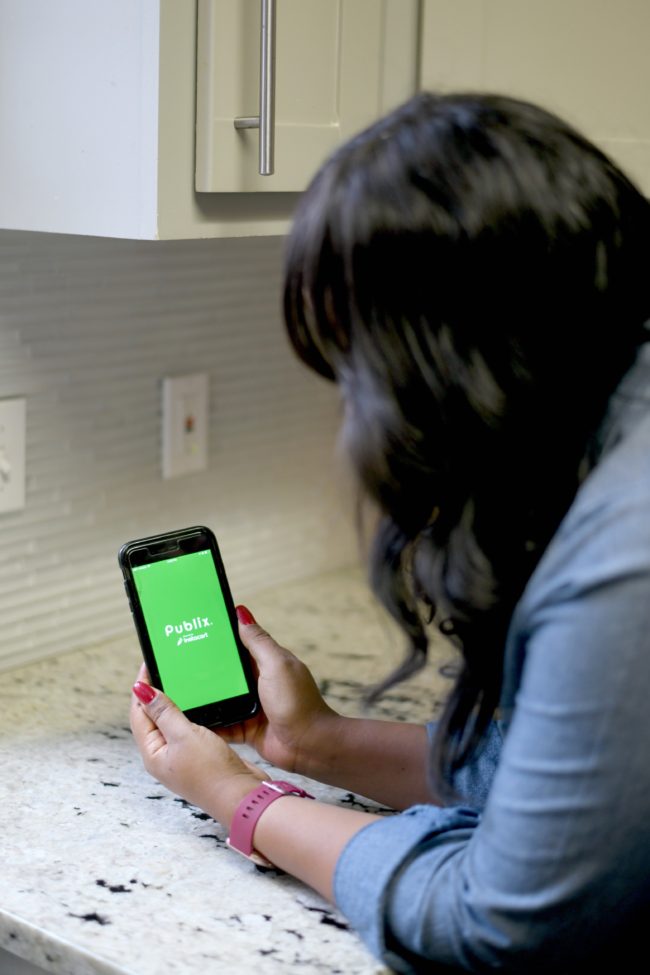 After downloading the Publix Delivery app (HERE), I set up my account. In a few short minutes, I was done shopping. I received a notification that someone was shopping for my order. One of the items I ordered was not available, so I received a message asking if a substitute was ok. Once the shopping was complete, I received a notification with an expected time of delivery. Less than an hour from start to finish, my groceries ordered using Publix delivery, Powered by Instacart, arrived at my door.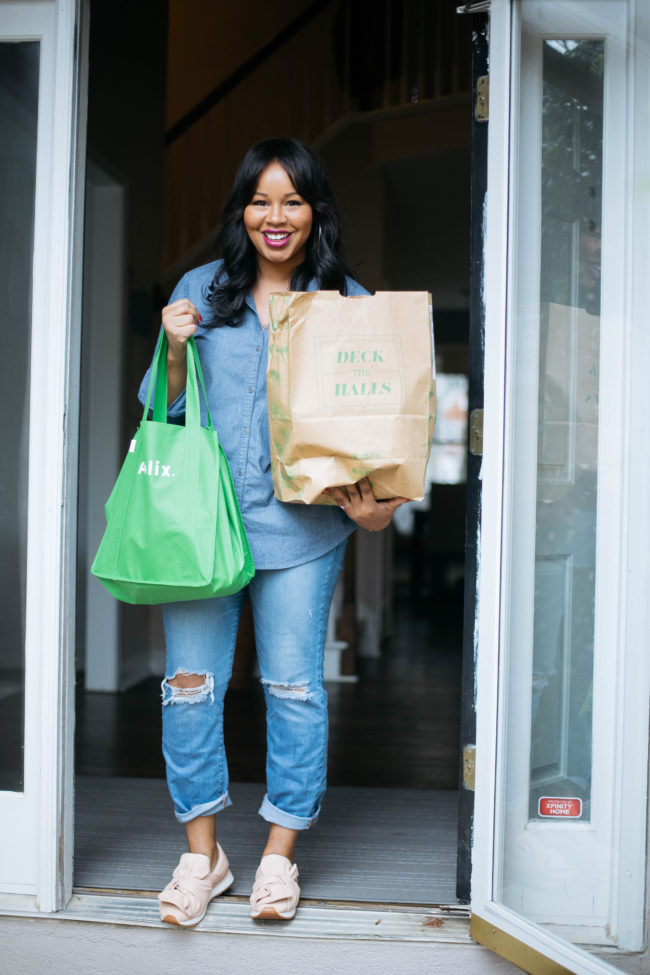 Being able to check grocery shopping off my list without having to leave my house was a great feeling. I can spend more time with my family, preparing for the week or finishing up blog projects.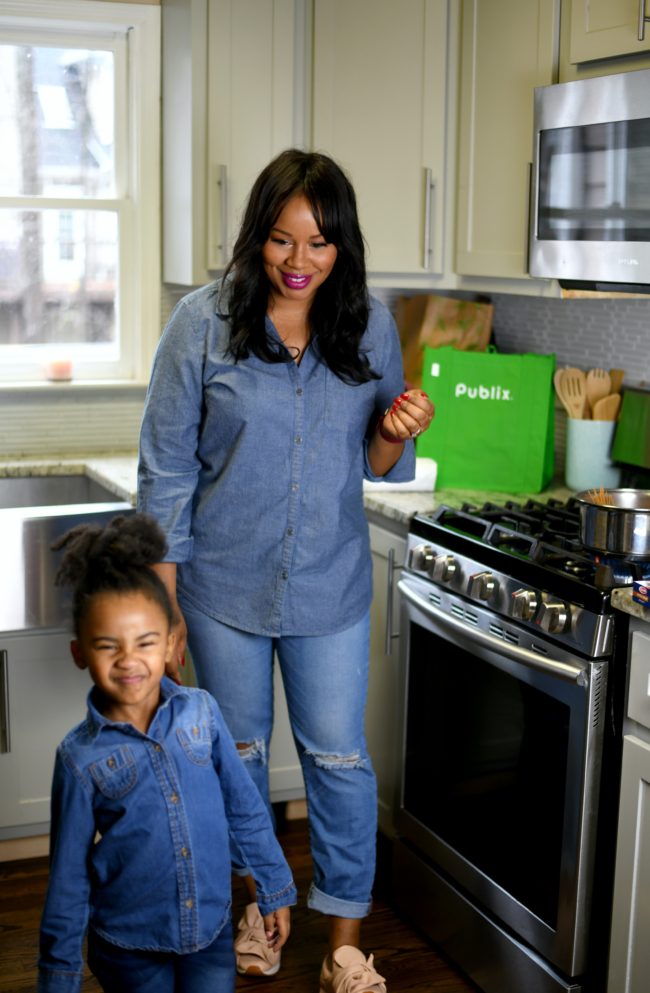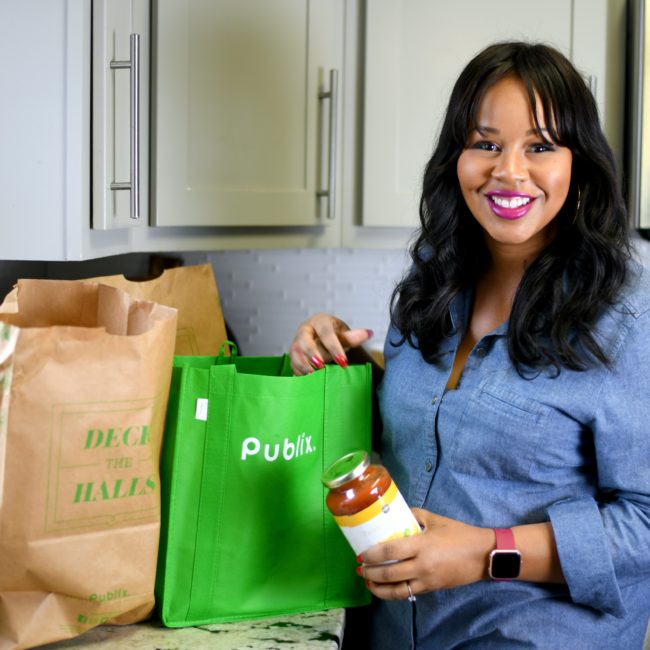 Since I didn't have to spend time shopping in the store, I had time to make one of our favorite comfort meals, catfish and spaghetti. Everyone loves my fried catfish, and Publix has the best fresh catfish, so I thought I would share.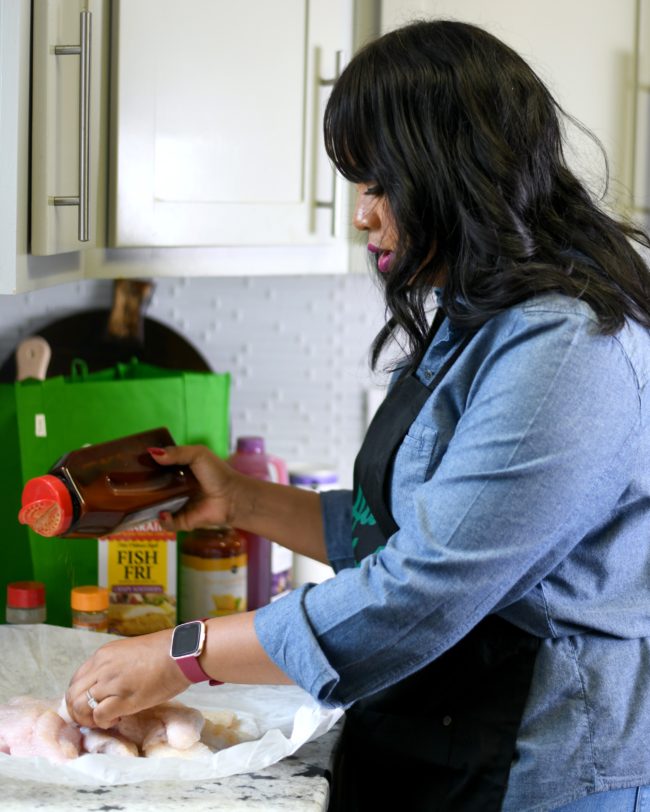 I ordered 2 pounds of fresh catfish through my Publix Delivery app. I cut the fillets in half and seasoned the fish with seasoning salt, black pepper, and garlic powder.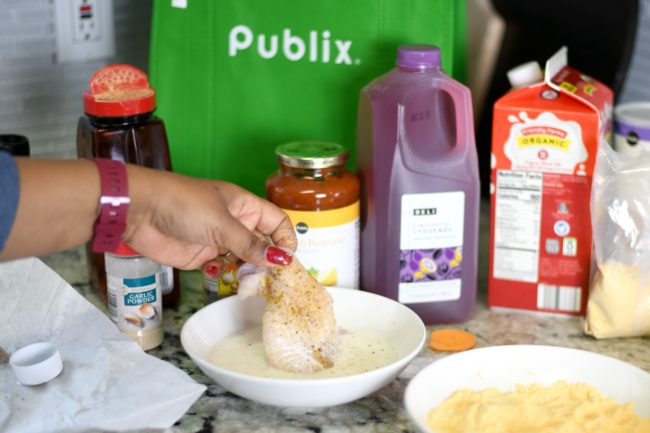 After seasoning, I dip the fish in whole milk.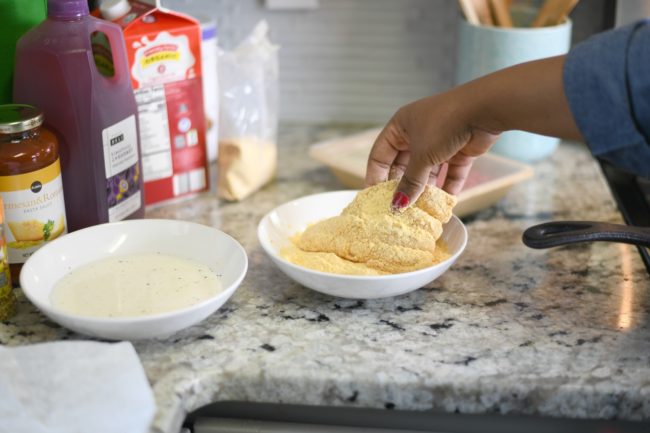 My favorite fish breading is Zatarain's with lemon. I pour the coating in a bowl and coat both sides of the fillet. One box covered 2 lbs of fish with a little left over.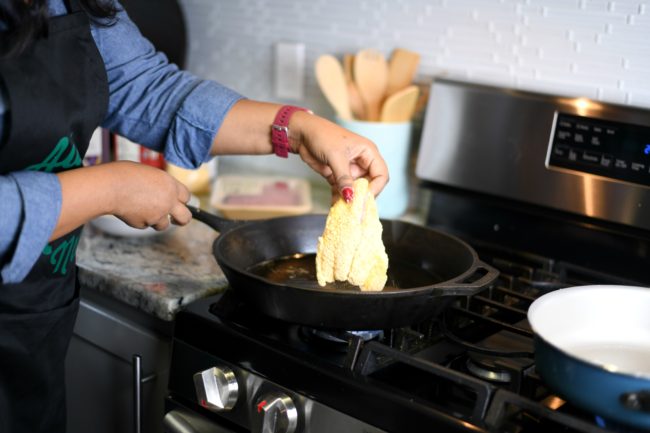 In a skillet, heat up a cooking oil with a high smoke point, such as vegetable oil or canola oil, to a medium-high temperature. Use enough oil to cover half of the fillet.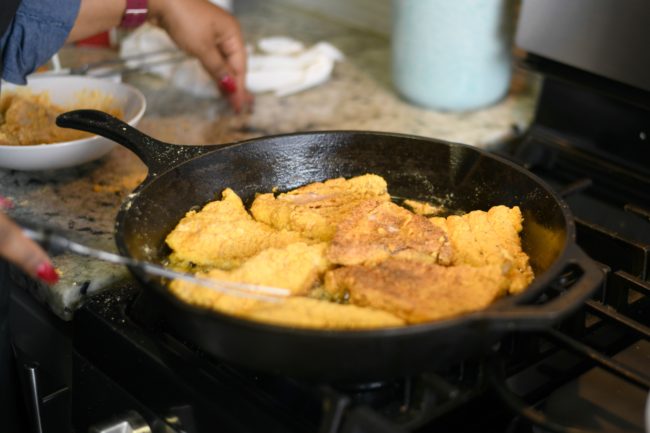 Cook on each side until golden brown, about 5-7 minutes on each side.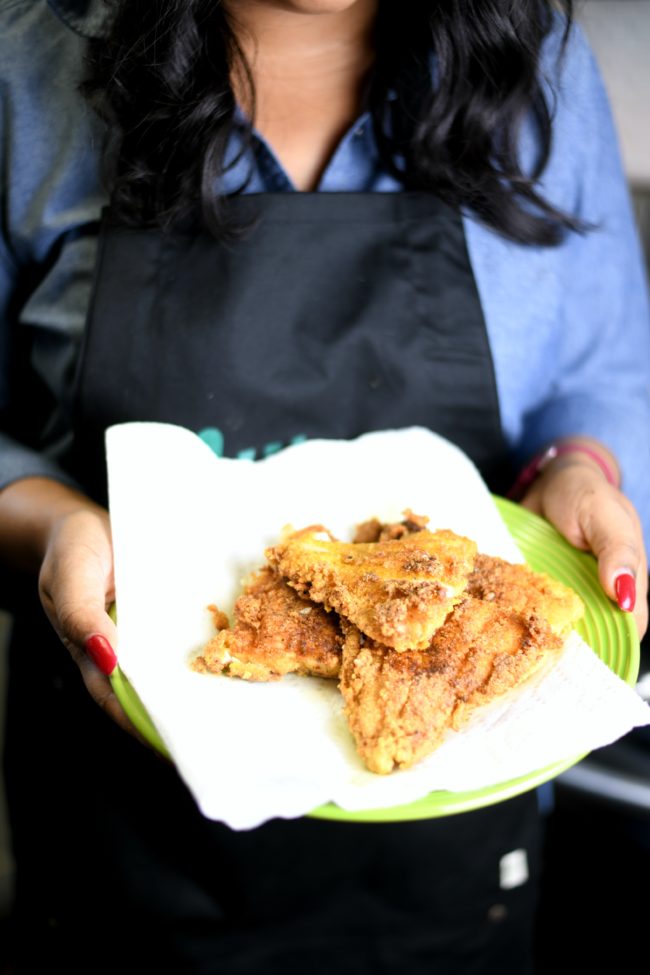 Place on a plate with paper towels to soak up excess grease.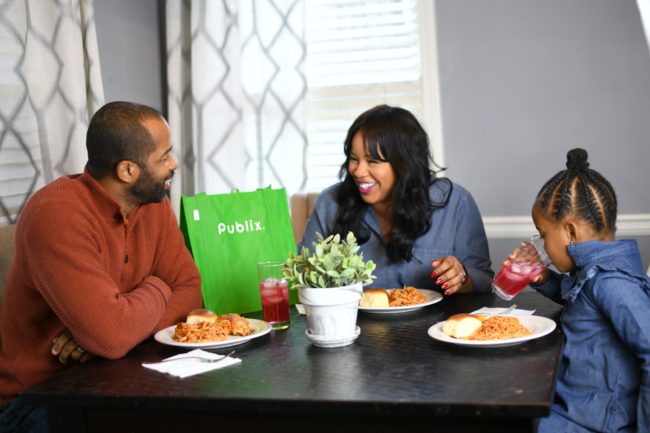 My family and I enjoyed a delish and stress-free meal without all the running around, then trying to hurry home to get dinner on the stove. Harper decided she wanted to take a much-needed nap before dinner, which is another reason why Publix delivery, Powered by Instacart, is a gem! It never fails that when I get around to going to the store, Harper falls asleep in the car. I don't know about you but I let a sleeping baby sleep!
I want to encourage you to reclaim your time and use Publix delivery, Powered by Instacart. To help you get started, use code BabyShopa10 for $10 off your first order of $35 or more, and your first delivery fee is waived! Offer expires on 1/31/2019. Visit www.publix.com/babyshopa10 to save money and reclaim your time!