I'm letting it all hang out today!  Literally.  I recently visited Arizona for Mom 2.0 conference and to see my BFF.  I used some of my free time to soak up some sun by the pool.  I found a bathing suit that was cute and covered my bump that isn't maternity.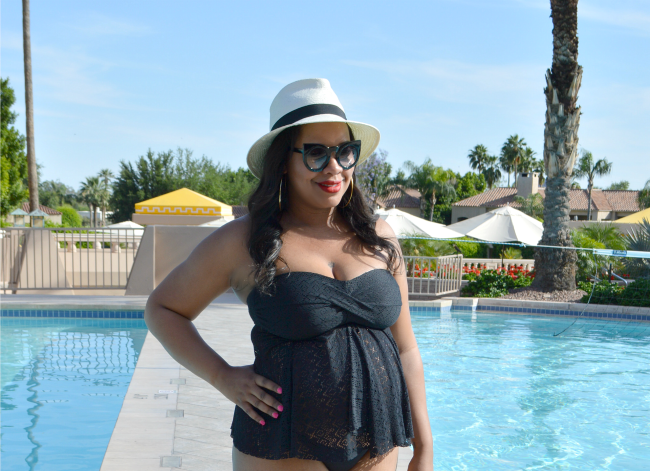 Bathing top and bottom, Target (sold separate) | Hat and shoes, Target | Sunglasses, LMA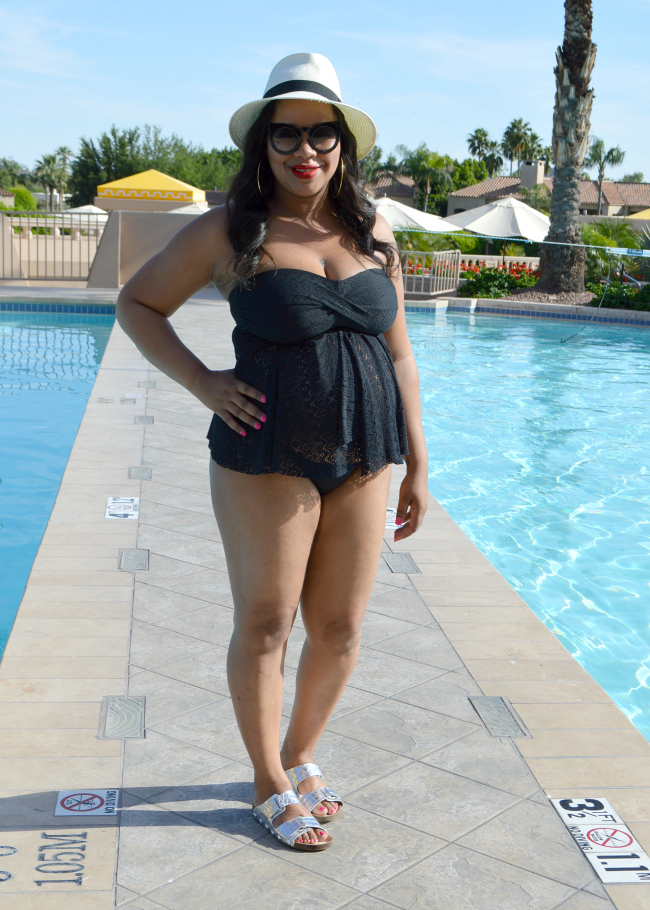 My BFF found this bathing suit top at Target and sent me a pic.  I ran to target and happened to find a XL top that fit my supersize chest.  I love that I can wear this now and after I have my baby.  I didn't realize my WHOLE outfit was from Target until this post.  Total coincidence.  Did you hang out at the pool when you were pregnant?