I hope all you mom, aunties and grandmas enjoyed your mother's day!  Mine was great!  I had Mister chauffeur me around and actually shop with me for the day.  Our weekend was action packed.  Friday was full of Peyton's end of year school activities.  Saturday she had a birthday party to attend and after that we had to go to a college graduation party. I don't know how many more of these weekends I can take.  Peyton ran around Saturday is this adorable mini maxi skirt outfit from OshKosh.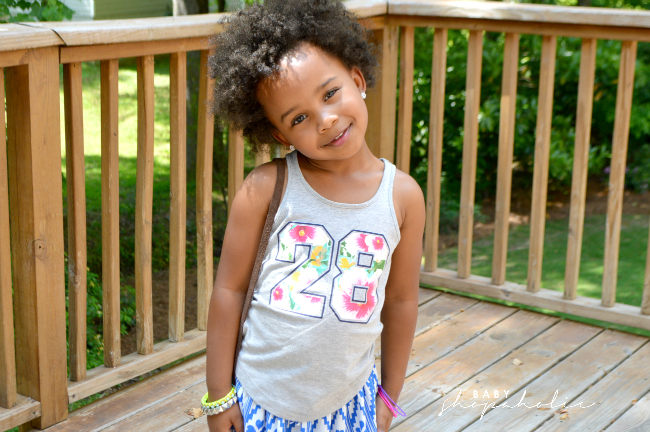 Top, skirt and sandals c/o OshKosh | Purse, gift from AZ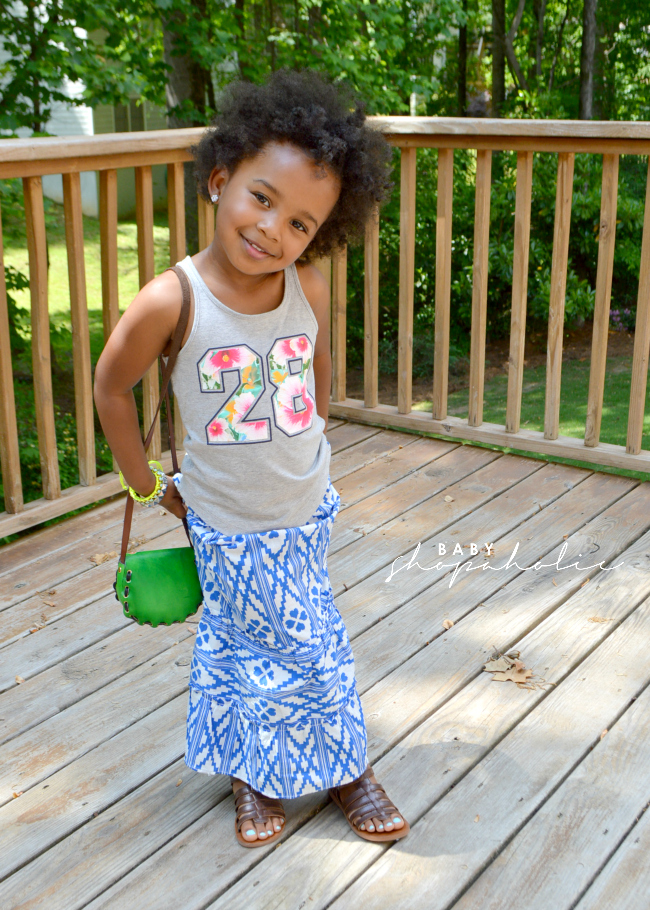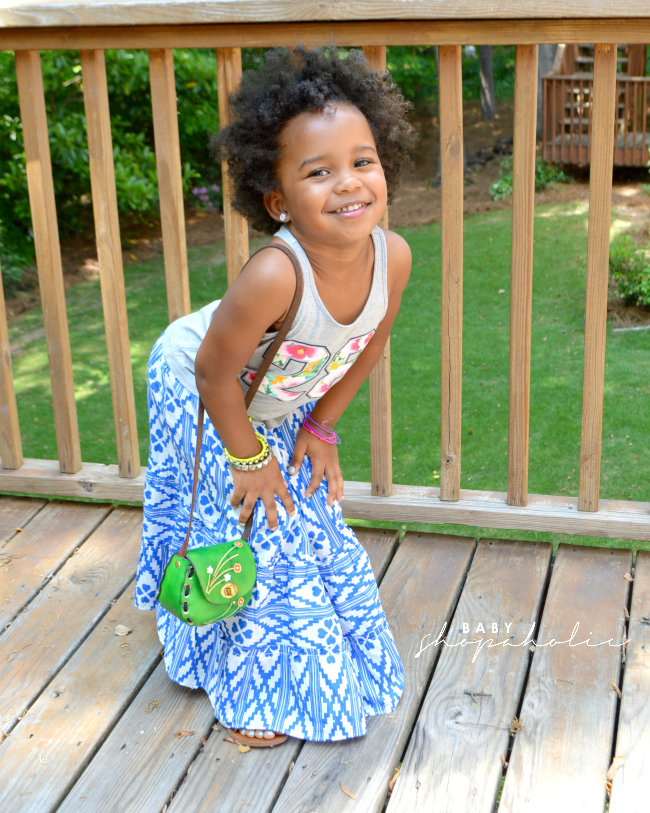 You can totally tell that Peyton was loving this outfit.  I usually don't get Peyton's outfits from the same store.  I love that I can shop at OshKosh and Carter's and come out with complete outfits, including shoes.  I totally need to get me a lightweight maxi skirt for the summer.  Are you a fan of maxi skirts?
There's still time to enter the EDEN Kids giveaway!  Click HERE to enter.