In my Tony Toni Tone voice *It's our anniversary…..yeah yeah…* Mister and I have been married 8 wonderful years today! I feel like it was just yesterday. Everyday I thank God for blessing me with such a wonderful man. I think to myself, what did I do to deserve a man like him. Nothing but God! Eight years later I can honestly say that I fall in love with him more each day. Mister found our long lost wedding photo disc so I thought I would share some pictures from our special day. It's times like these that I am so grateful for. You grow up thinking about getting married, but you just never know if it's going to happen. It's about meeting the right person and I have. Plus, if I never got married, of course I wouldn't have the chance to plan a wedding. From checking out companies like Winnie Couture to find the perfect dress and picking a venue, to inviting guests, there was so much to do. But everything turned out better than I had imagined and I will always be happy looking back at this day.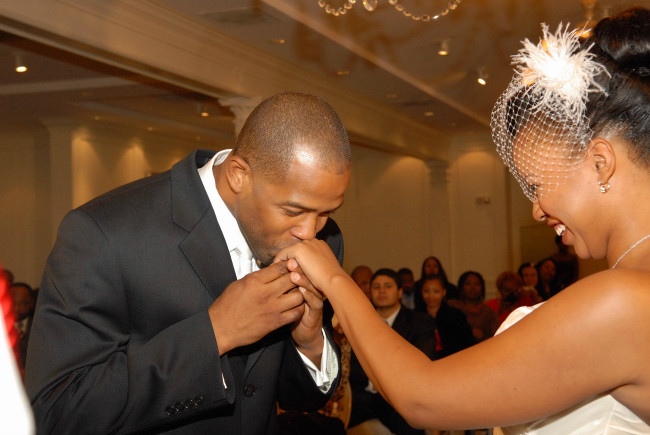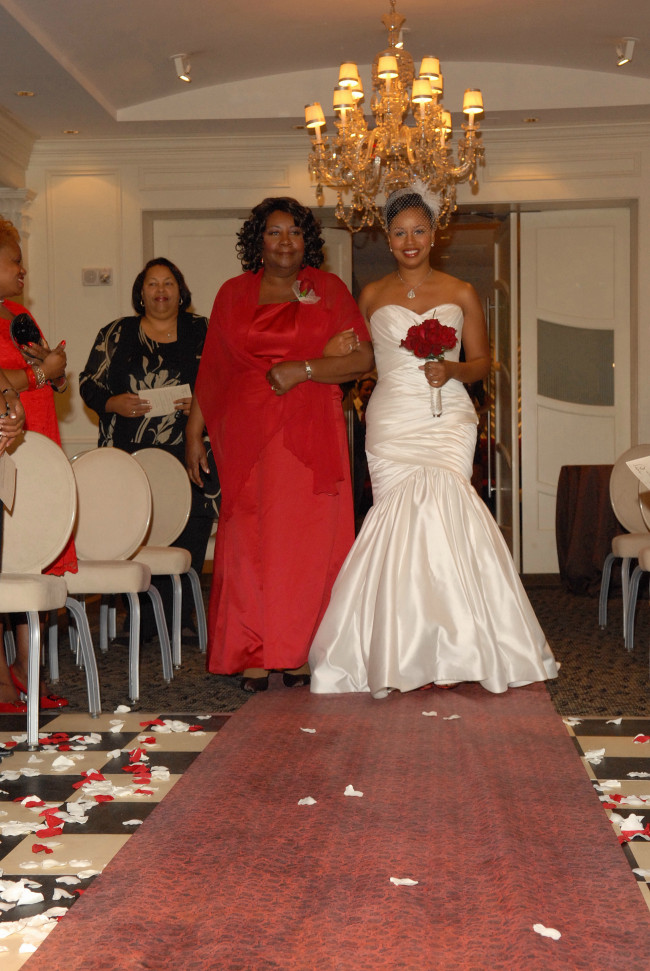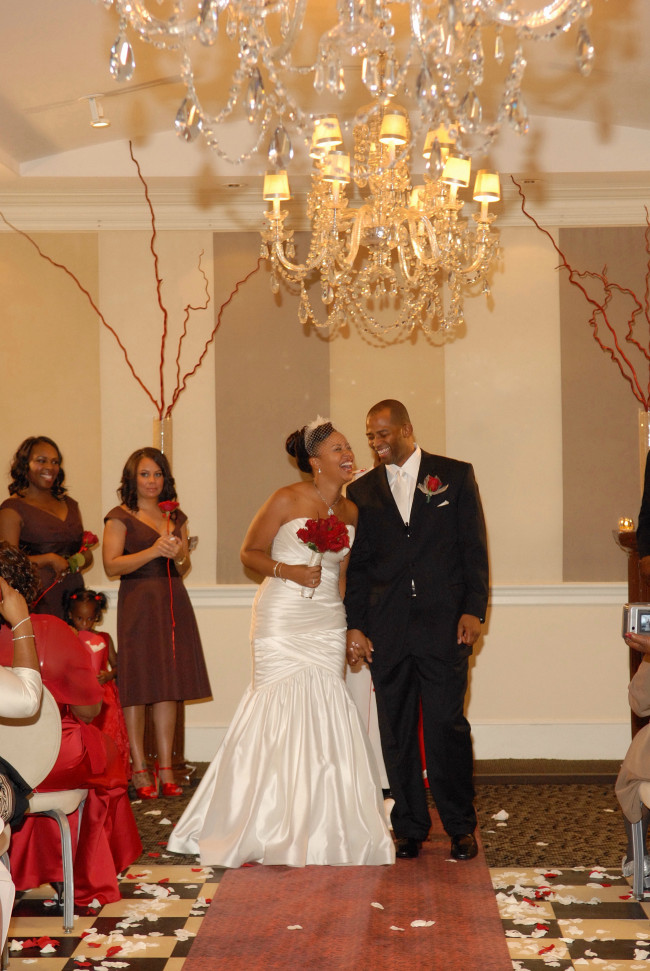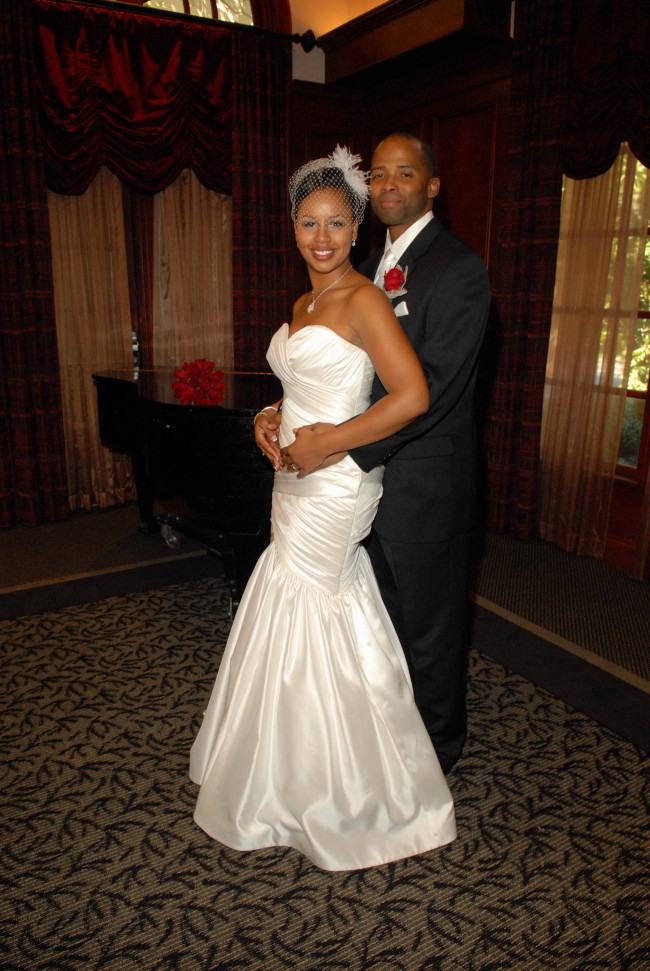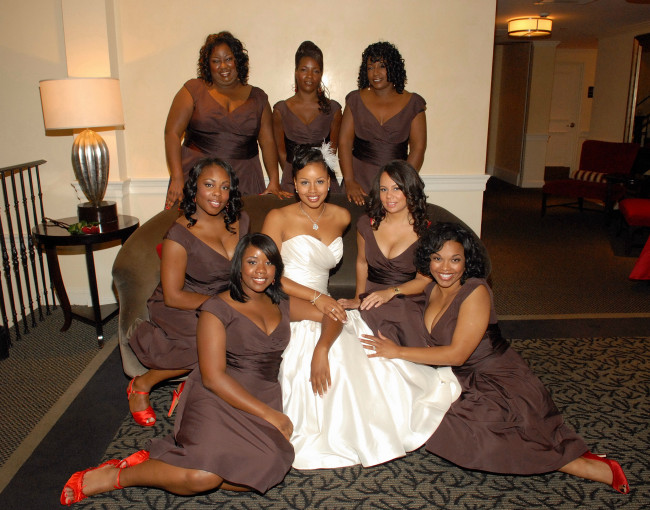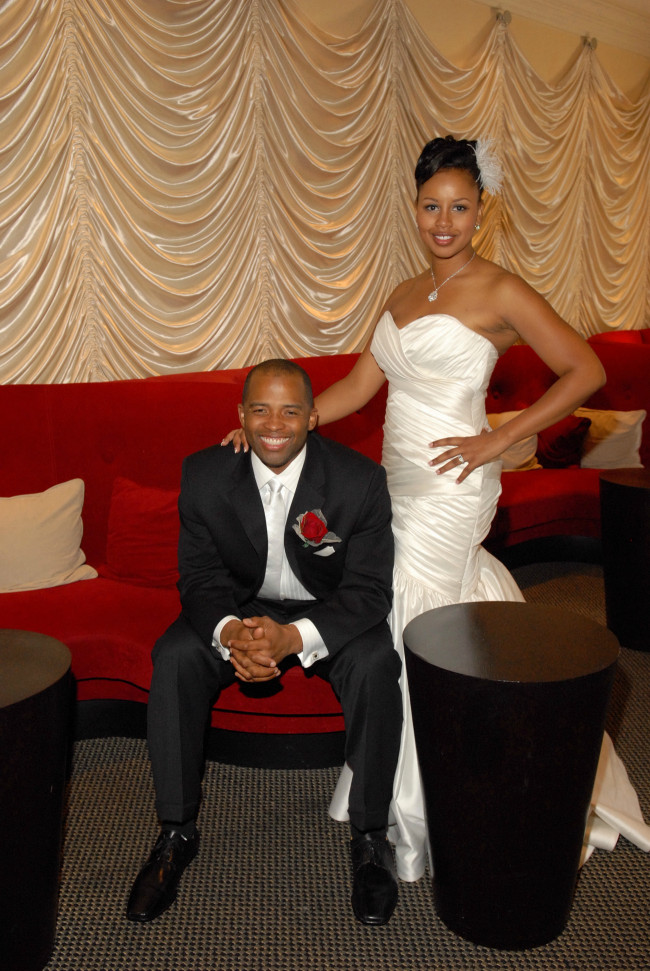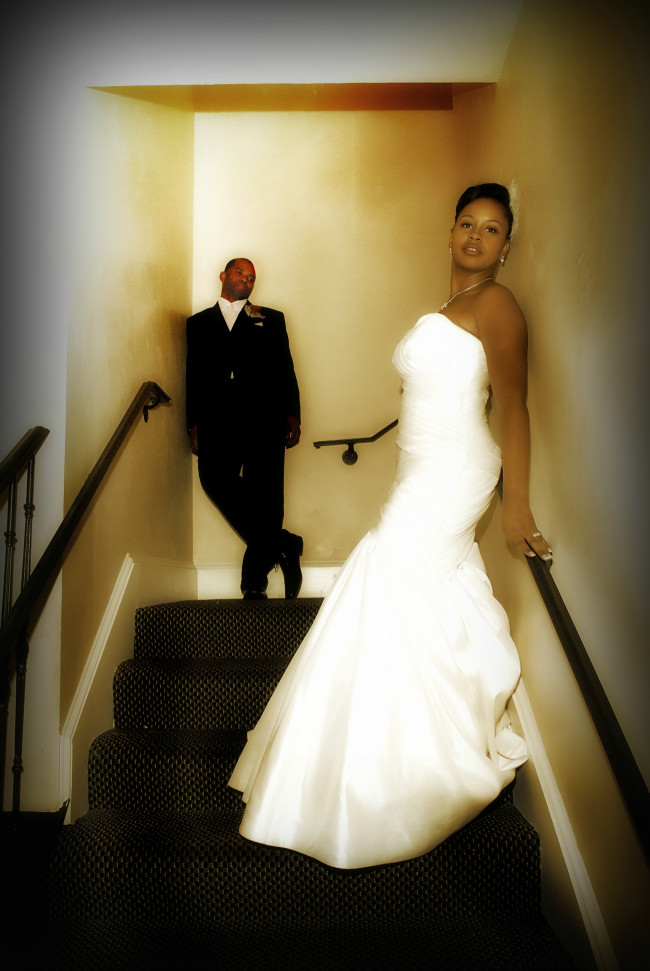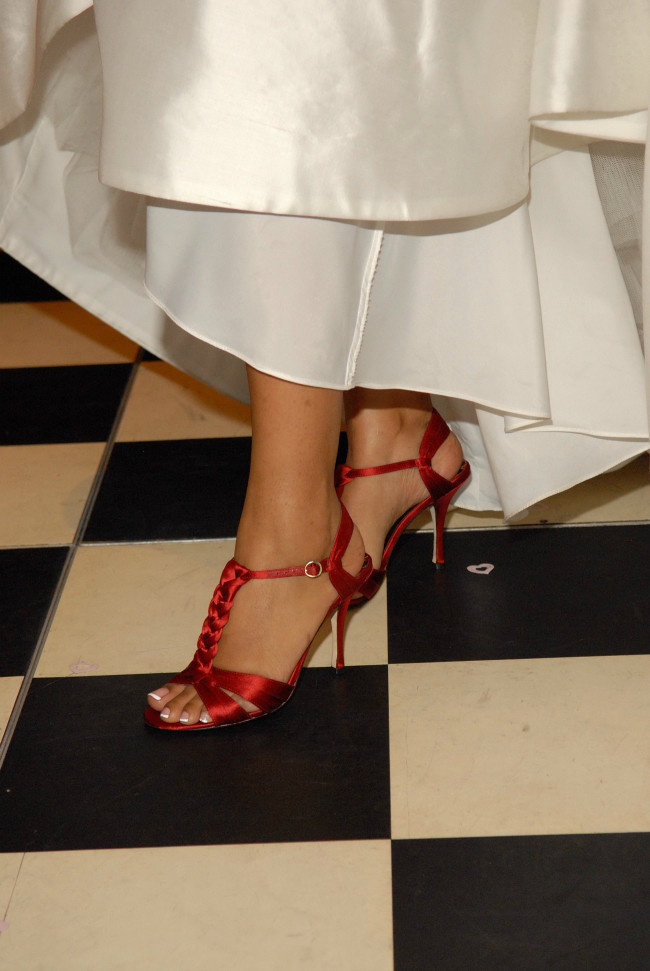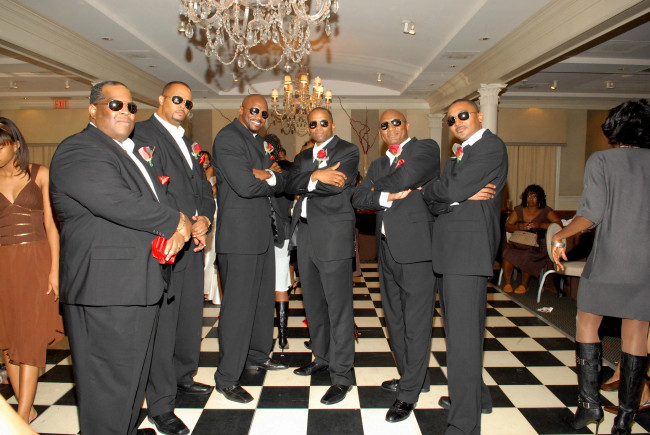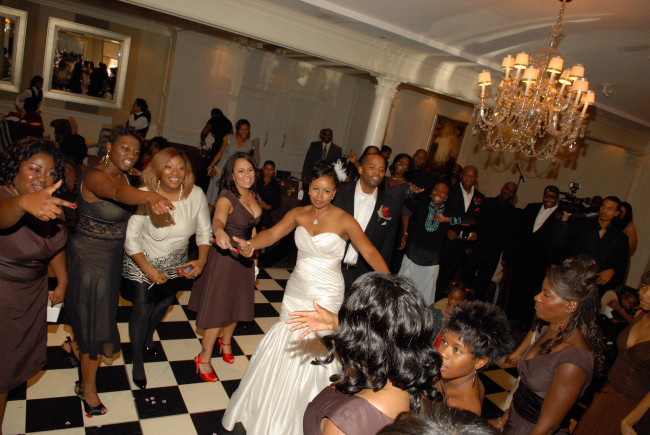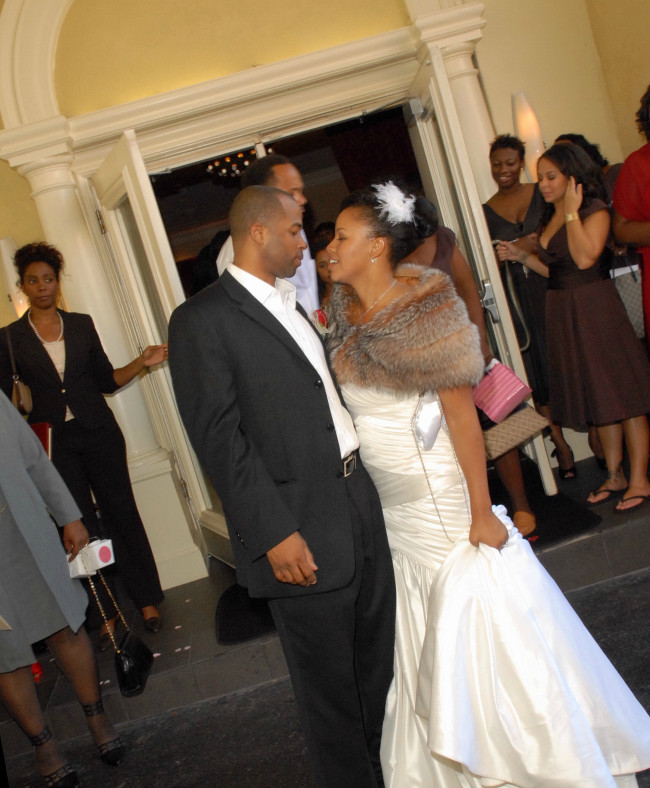 This day was so magical. Wasn't I skinny! Peyton was upset with us because she wasn't at the wedding. She asked if we could have another one. I keep joking with Mister saying we've been married 8 years and still making babies! I love this man so much. I look forward to spending the rest of our lives together.
My wedding dress is by Watters and bridesmaid dresses from Davids Bridal.